May 21, 2015

Here is a great article about preparing yourself for working at a summer camp. Click here to link to the page.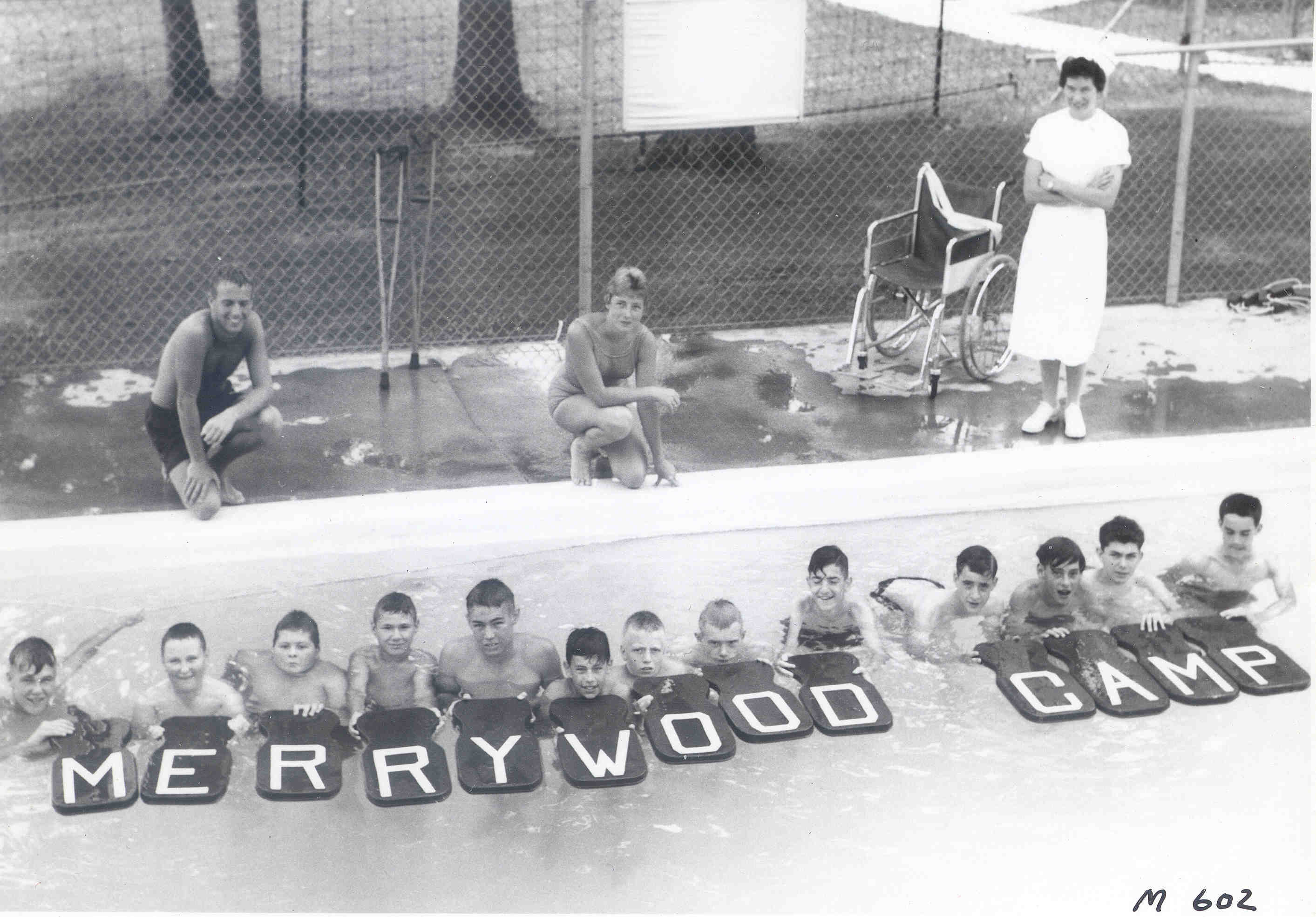 May 20, 2015
Don't forget to check your email. We have sent out information about the Worker Health & Safety Awareness Training that you are required to complete. Emily has also sent you some online training you can do to prepare you for the upcoming summer at camp.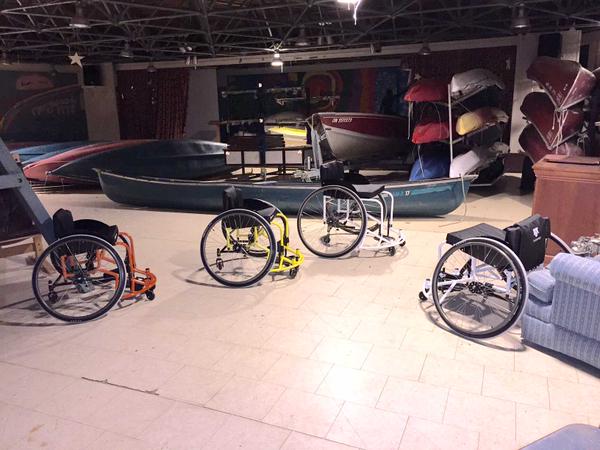 May 19, 2015
Our new sports chairs arrived mysteriously overnight. Jacques found them in Merrywood Hall this morning. The boats are waiting for the waterfront staff to arrive and take them to the docks.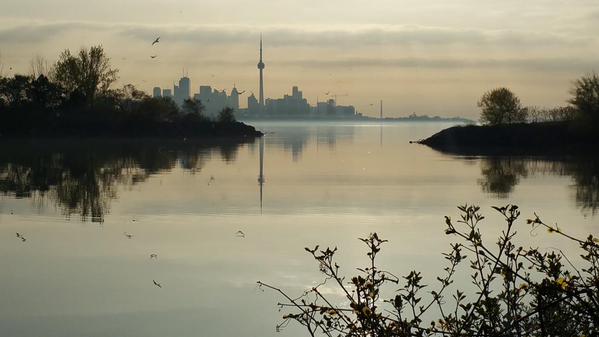 May 18, 2015

A beautiful day in Toronto. Happy Victoria Day!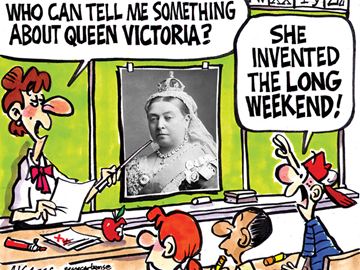 May 15, 2015
I hope everyone has a wonderful and safe Victoria Day weekend. Hopefully the weather will stay nice and warm.
For 2015 staff, keep an eye on your email as we will be sending out some information for you over the next week.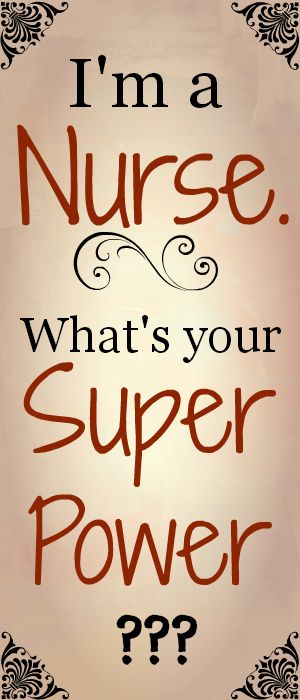 May 11, 2015
Happy Nurses Week!
The Leadership and Nursing Training weekend at Woodeden Camp was a great success. Pre-camp planning is well under way. It will be a fun week - lots of information, but also lots of fun and getting to know each other.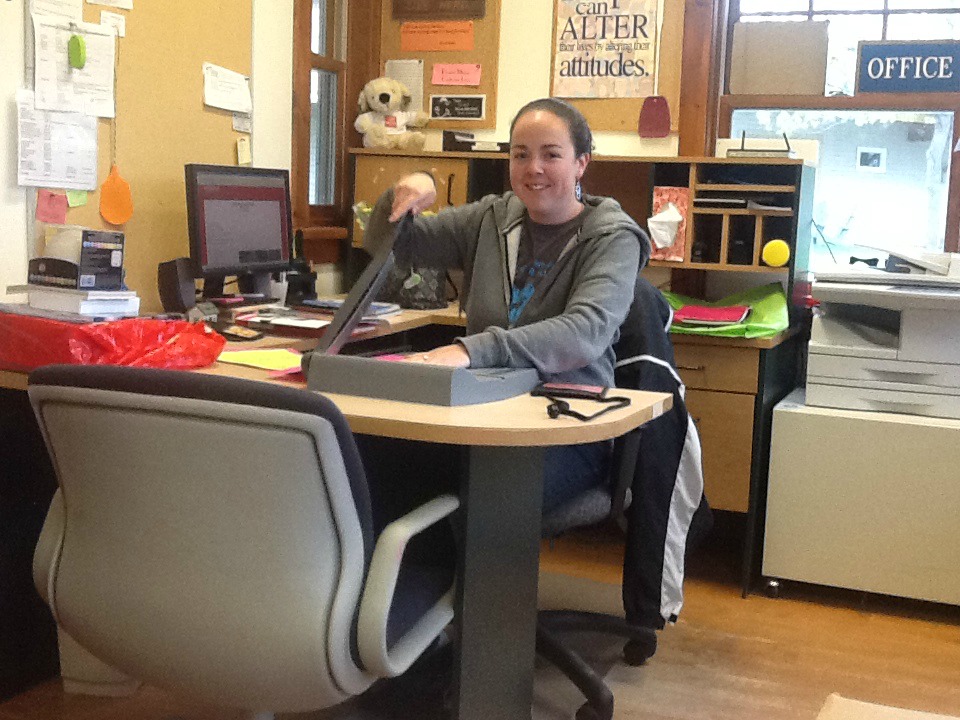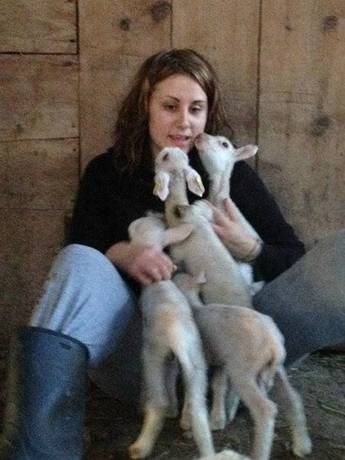 Emily Orr Carly Reinkeluers
May 7, 2015
This Leadership & Nursing Team training is taking place this weekend at Woodeden Camp in London. A sure sign that camp is just around the corner. This is a great opportunity for us as it is the first time we have all been together since last summer. It will be a fun weekend.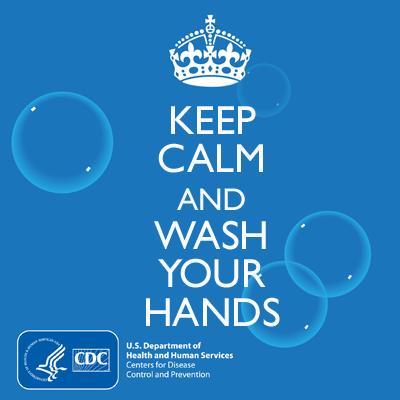 May 5, 2015
Today is also World Hand Hygiene day! So wash your hands!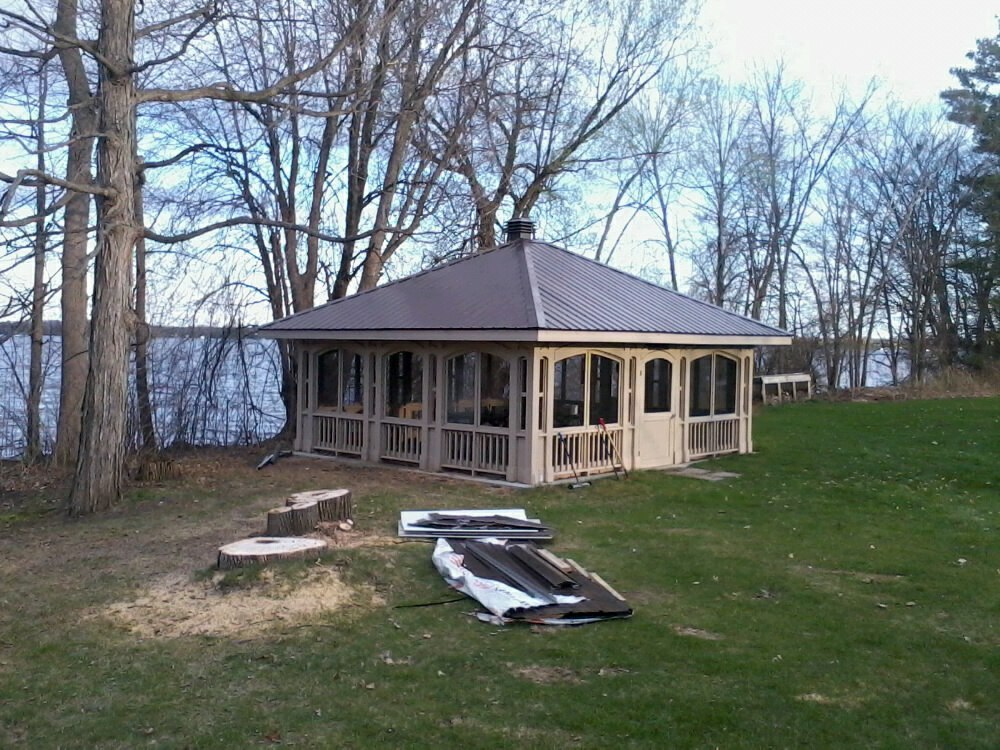 May 5, 2015
This past weekend the Belleville Rotary Club along with other Rotary members had their work weekend at Merrywood. This group does a lot of the maintenance and up keep of the camp. This year they put a new roof on the Gazebo, a new back porch on Singles, new toilets and light fixtures and much more.
Renovations to Merrywood Hall.
May 4, 2015
Saturday was a busy day. The Ontario Camp Association held their Healthcare Conference. I did a couple of exciting presentations on Rashes and Sore Throats. It was a great conference with some amazing sessions.
Later that night it was the Friends of We Care gala ball. This is an amazing event and all proceeds go to Easter Seals Camps across Canada. Anyone at camp in 2014 will remember the amazing BBQ lunch they put on for us!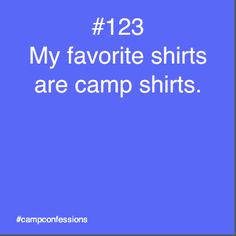 May 1, 2015
Happy Camp T-shirt Day!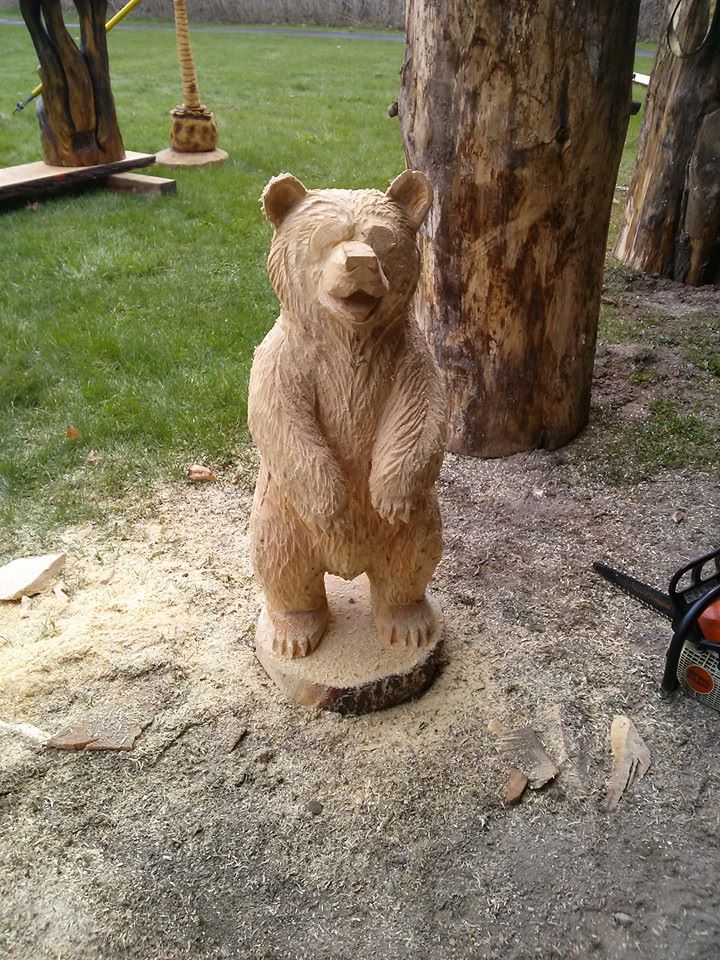 April 30, 2015
50 Days until pre-camp starts. Are you getting excited!
The Carver Kings are at Woodeden Camp this week. I hope we get one of the carvings for Merrywood.
May 29, 2015
I wanted to let everyone know that Sarah (Program Director) was offered an amazing job at The Hospital for Sick Children doing research on pain management this summer. It is an amazing opportunity for her. This means that Sarah will not be able to work at Merrywood this summer. We are going to miss her very much. Hopefully she will be able to come out and volunteer sometime during the summer. We are very lucky that Nick Murphy has agreed to be the Program Director this summer. Welcome back to the L-Team Nick!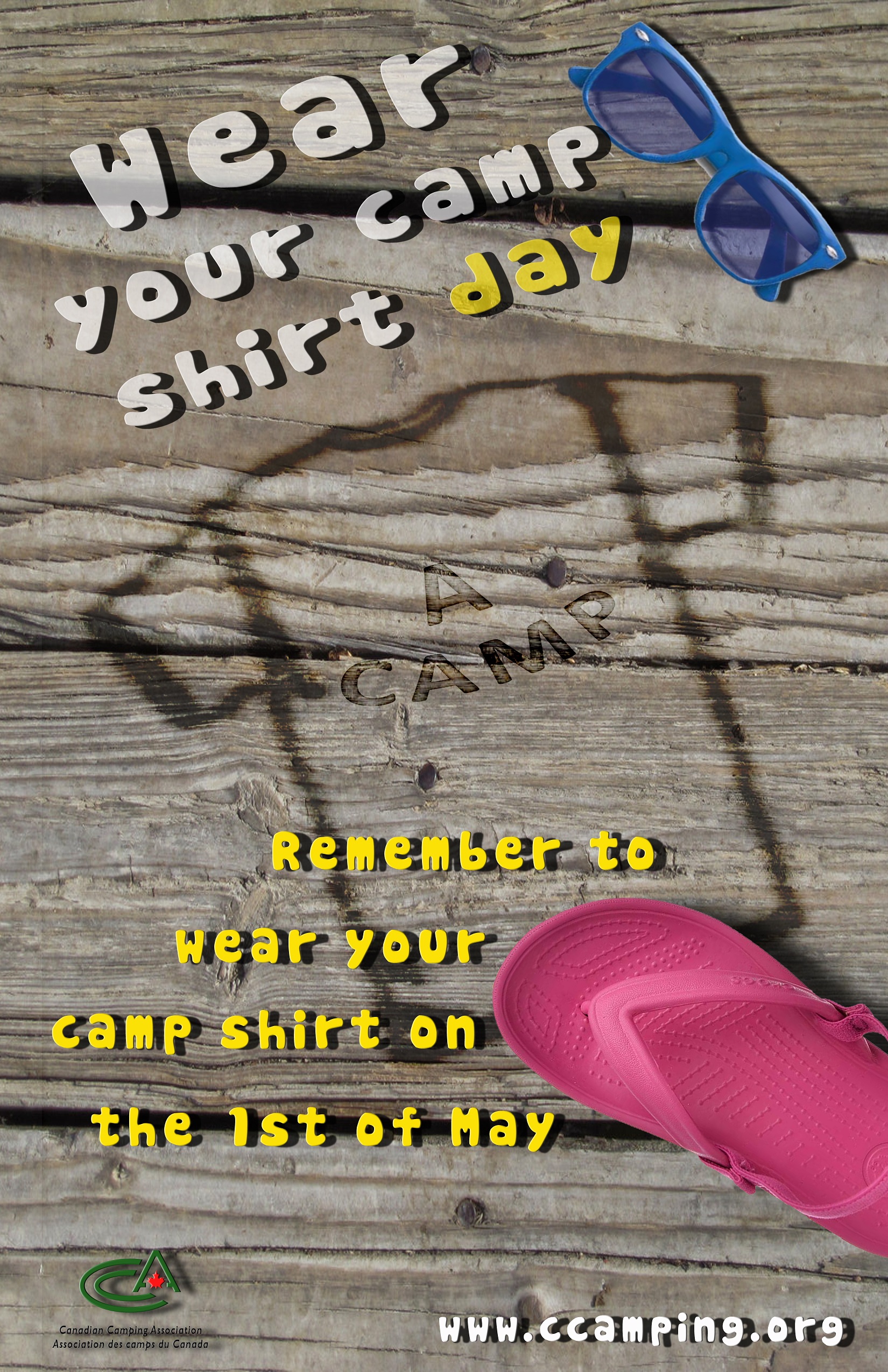 April 27, 2015

May 1 is 'Wear Your Camp T-Shirt Day'!
I wonder what this year's staff t-shirt will look like? I am placing the order today.
April 24, 2015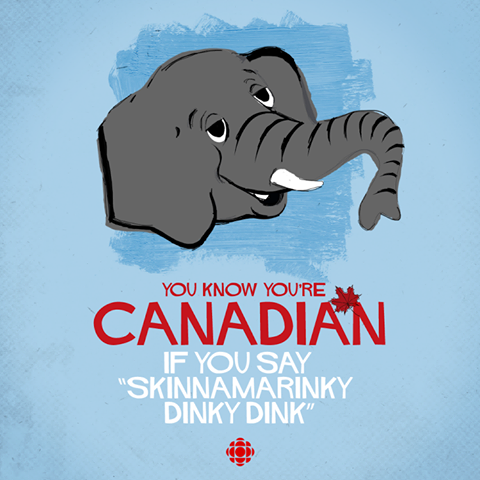 April 21, 2015
Update from Jacques: The ice went off the lake on Saturday. No damage to the docks this year.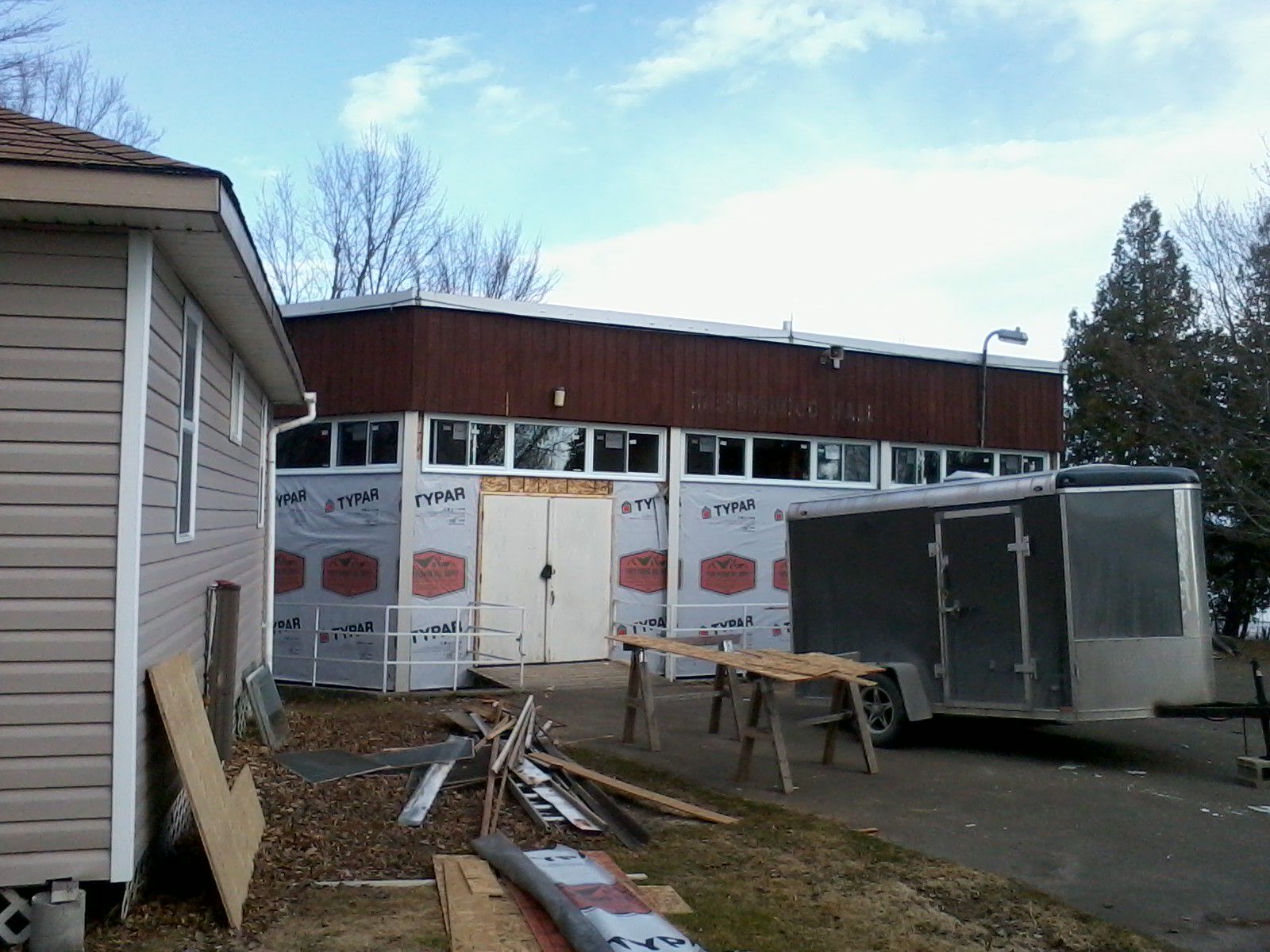 April 20, 2015
Merrywood Hall is undergoing a much needed renovation thanks to a generous donation from the Brockville Rotary Club.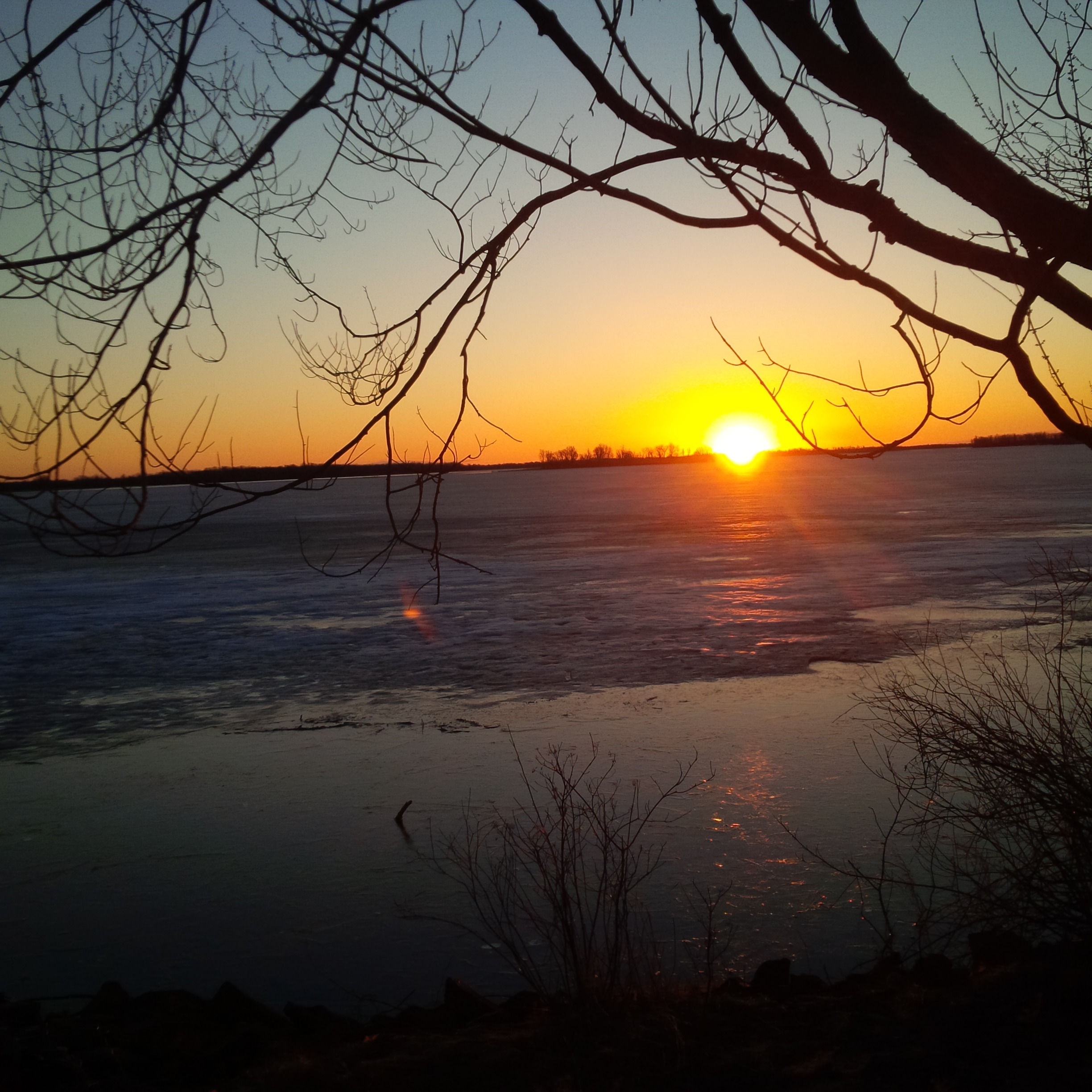 April 15, 2015
Early morning sunrise at Merrywood this morning. Ice is still on the lake.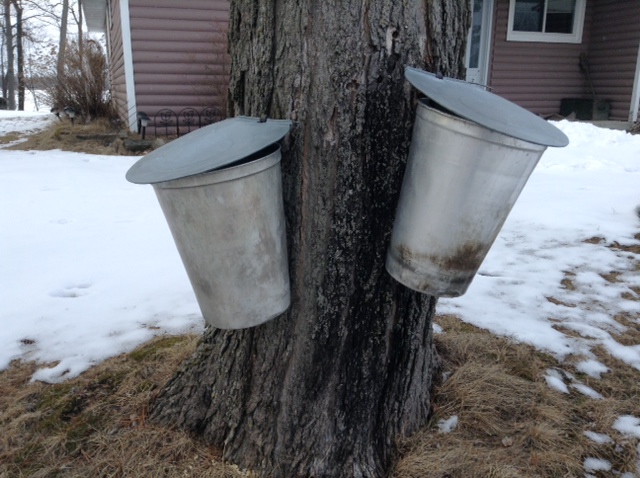 April 13, 2015
I am off to Merrywood in the morning for a 2 day retreat of the full time Easter Seals Ontario Recreation Department staff. Always fun to see the camp in the off season.
If we are lucky we will get Jacques famous pizza for dinner and freshly made maple syrup at breakfast.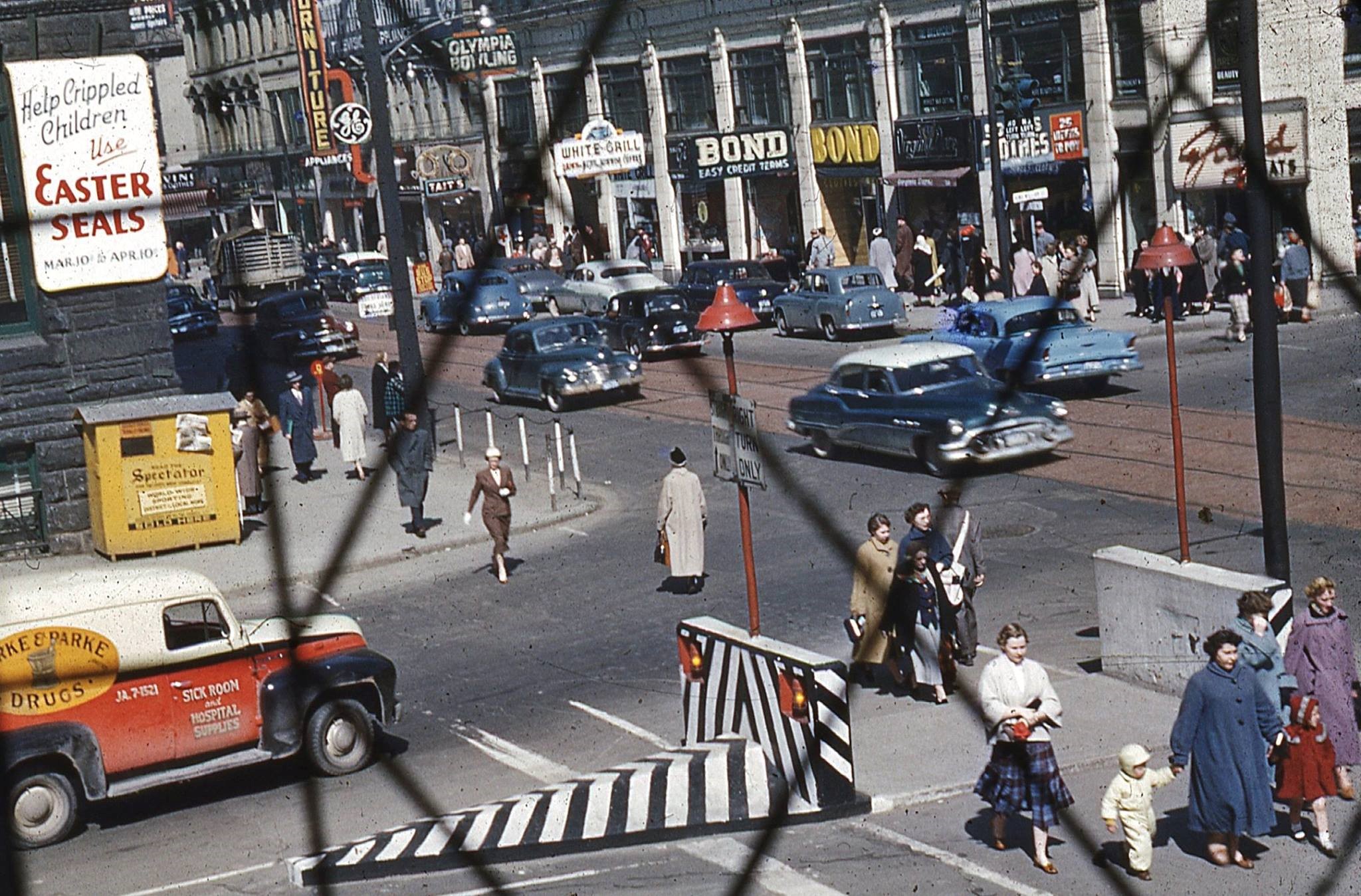 1958 Ad for Easter Seals in Hamilton.
April 10, 2015
Sunday April 12th is the 32nd Annual Easter Seals Telethon. There will be a number of new videos this year, many shot at Merrywood Camp this past summer.
This year, the Telethon will take place in five communities throughout the province, including:
South Eastern Ontario from 12:00 noon – 4:00 p.m. on CKWS and Cogeco TV

Toronto from 10:00 a.m. – 4:00 p.m. on CBC TV
Peterborough from 10:00 a.m. – 4:00 p.m. on CHEX TV and Cogeco TV

Windsor-Essex from 10:00 a.m. – 4:00 p.m. on CBC Windsor and Cogeco TV

Sudbury from 1:00 p.m. – 8:00 p.m. on EastLink and Cogeco TV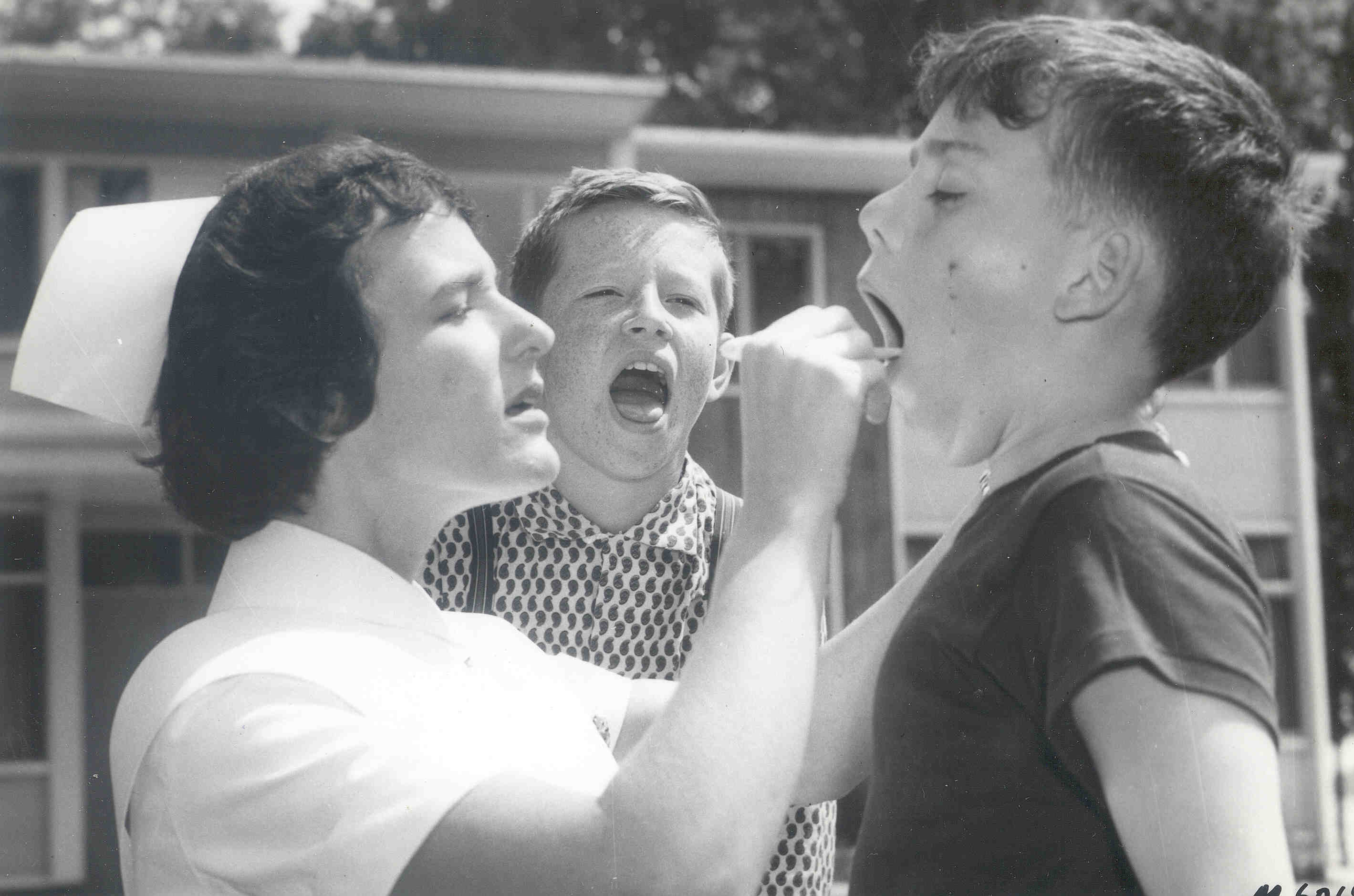 April 9, 2015
I am back from my sunny and warm holiday in Florida. It isn't that nice here in Toronto today - rain, fog and cold.
Today I am at the nursing job fair in Toronto hoping to find a Charge Nurse for Merrywood and Woodeden Camp. Wish me luck.
We are still looking for a couple of waterfront staff if you know anyone with their NLS please have them send their resume to bgray@easterseals.org.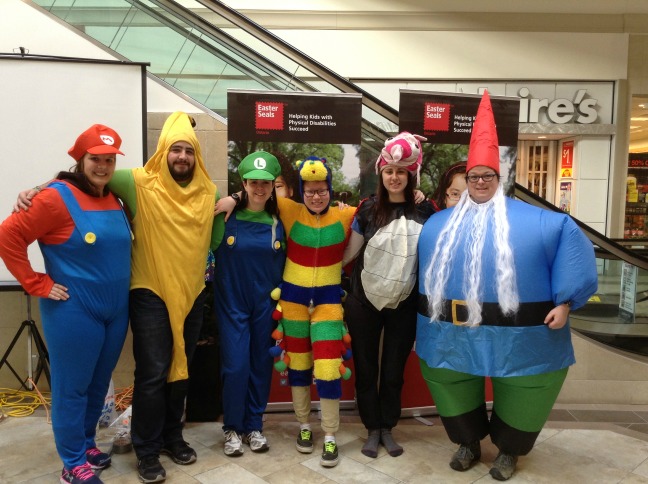 Megan, Greg, Emily, Mackenzie (Woodeden Head Counsellor), Carly and Chantal
March 30, 2015
The Peterborough Mall camp out raised $3835.25 for Easter Seals! Great job everyone. Hopefully you got a good night sleep last night.
I am away on holidays until April 8th. if you have any questions or concerns, I will have access to my email or you can contact one of the L-Team.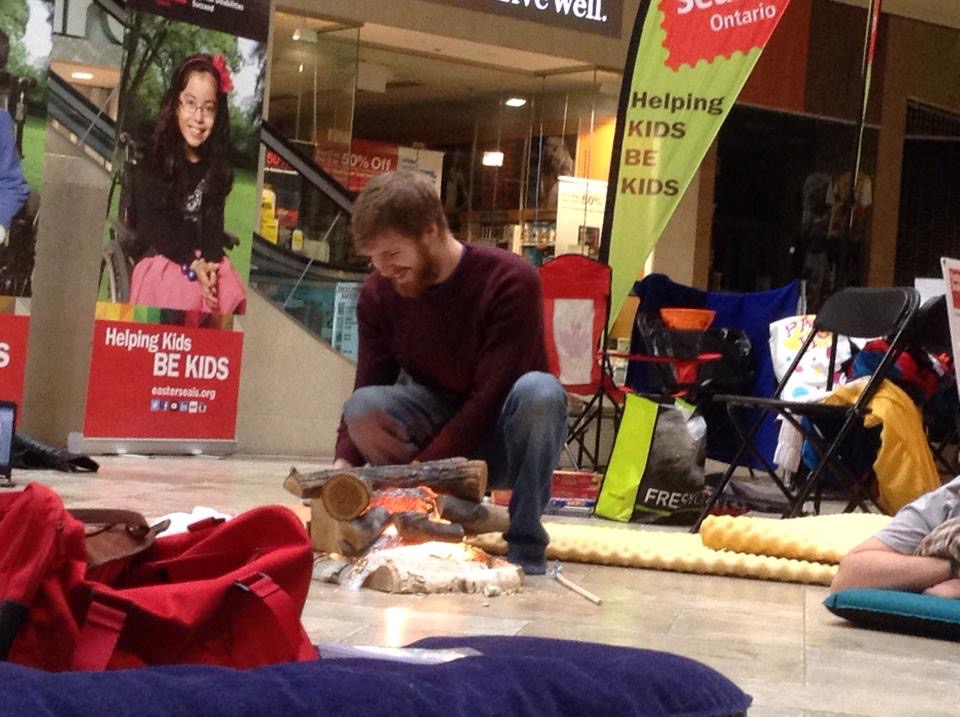 March 28 & 29
Thank you to everyone who camped out at the Peterborough Mall for Easter Seals this weekend. It looked like you had a fun time.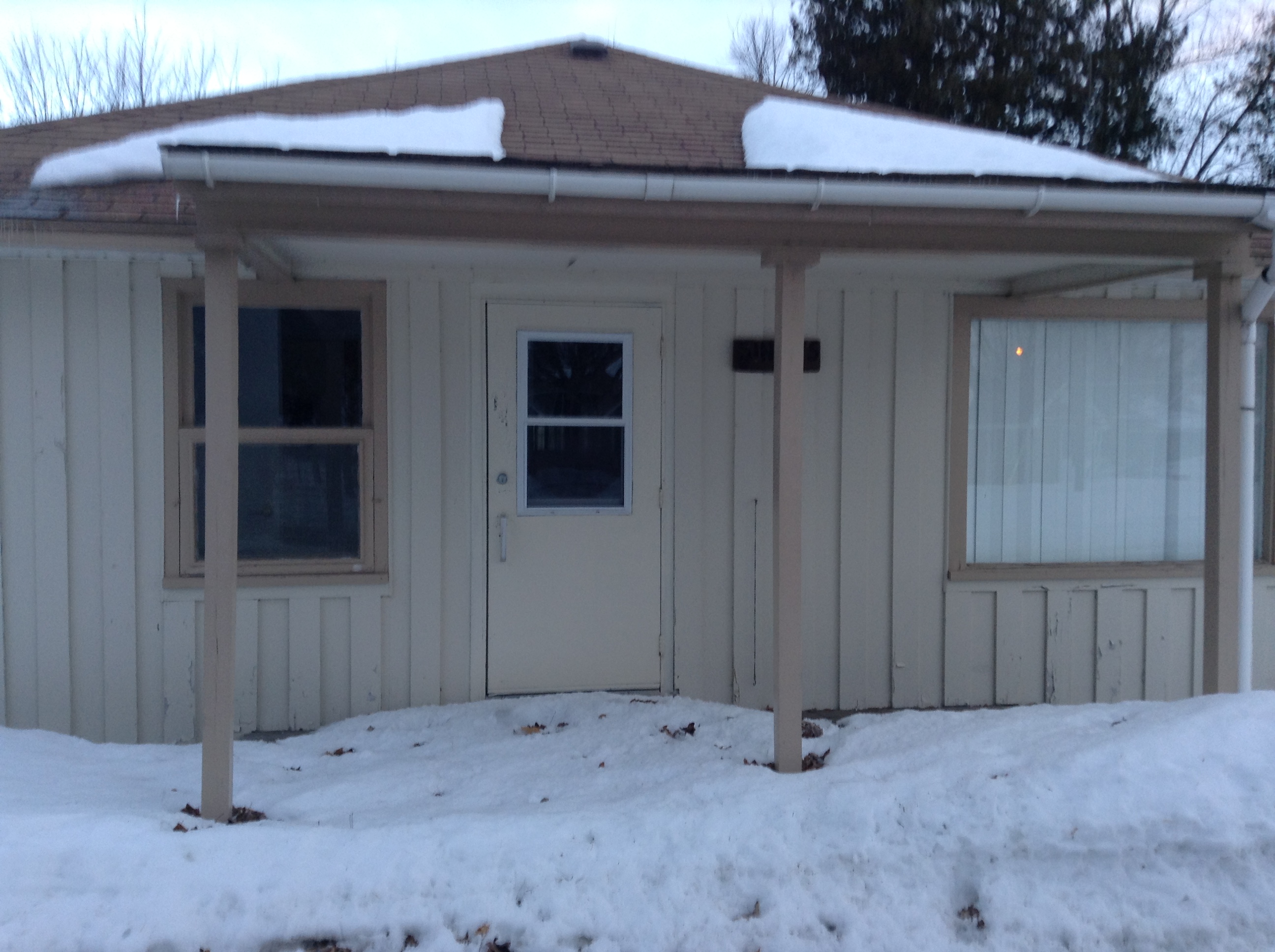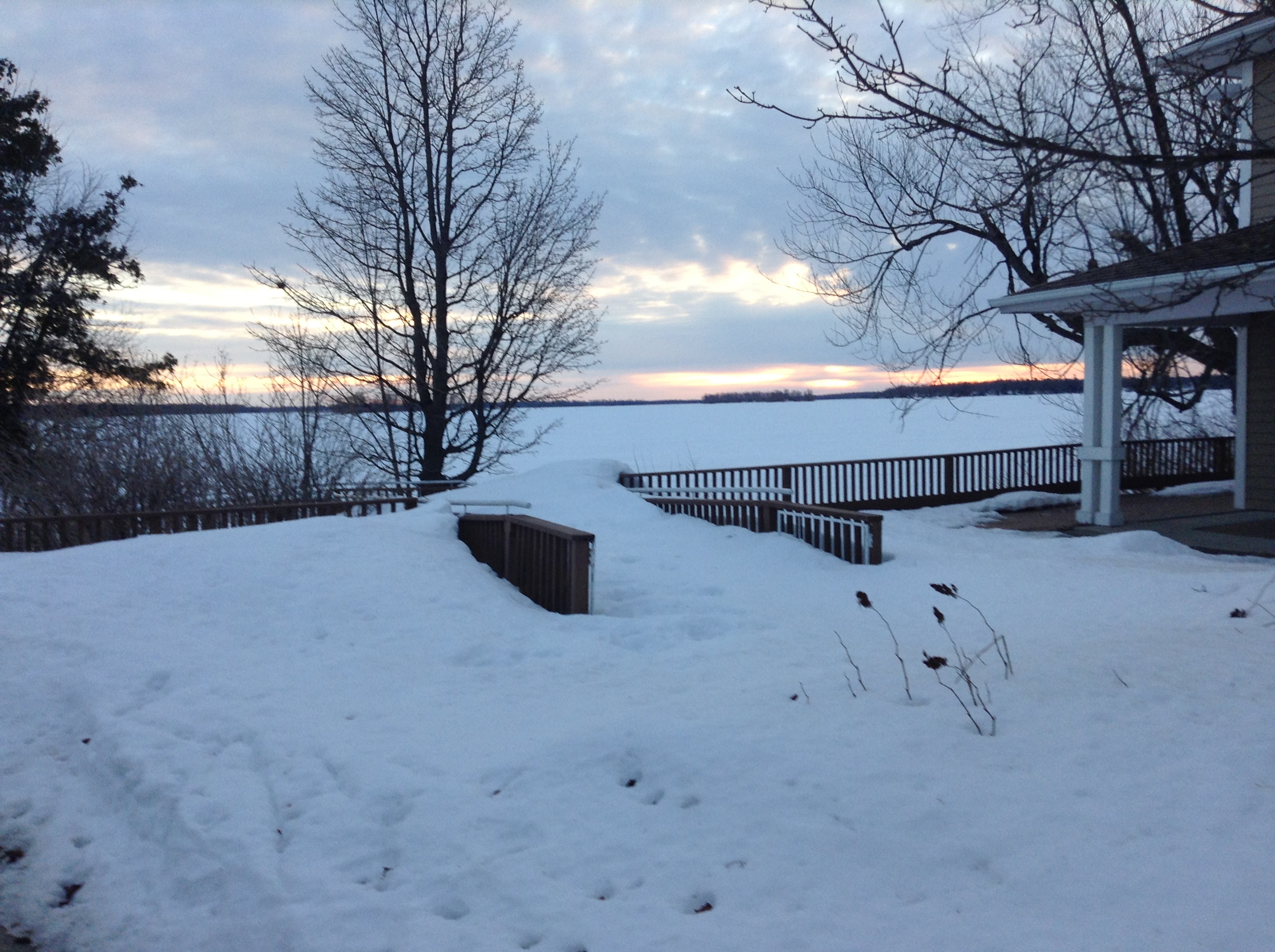 March 24, 2015

Some pictures of Merrywood in March. The snow is just beginning to melt.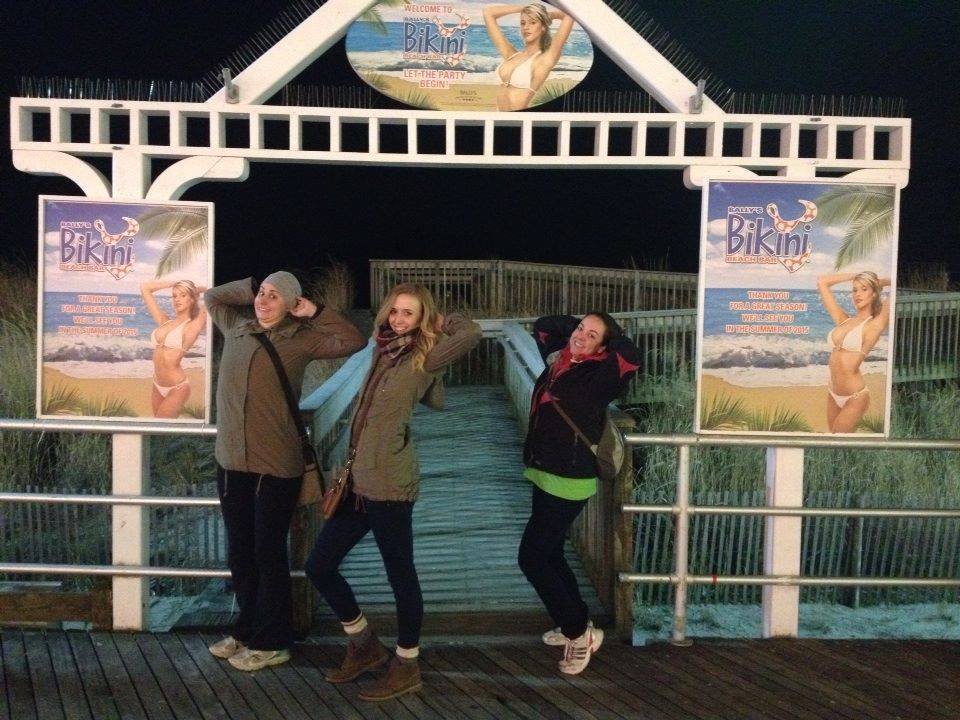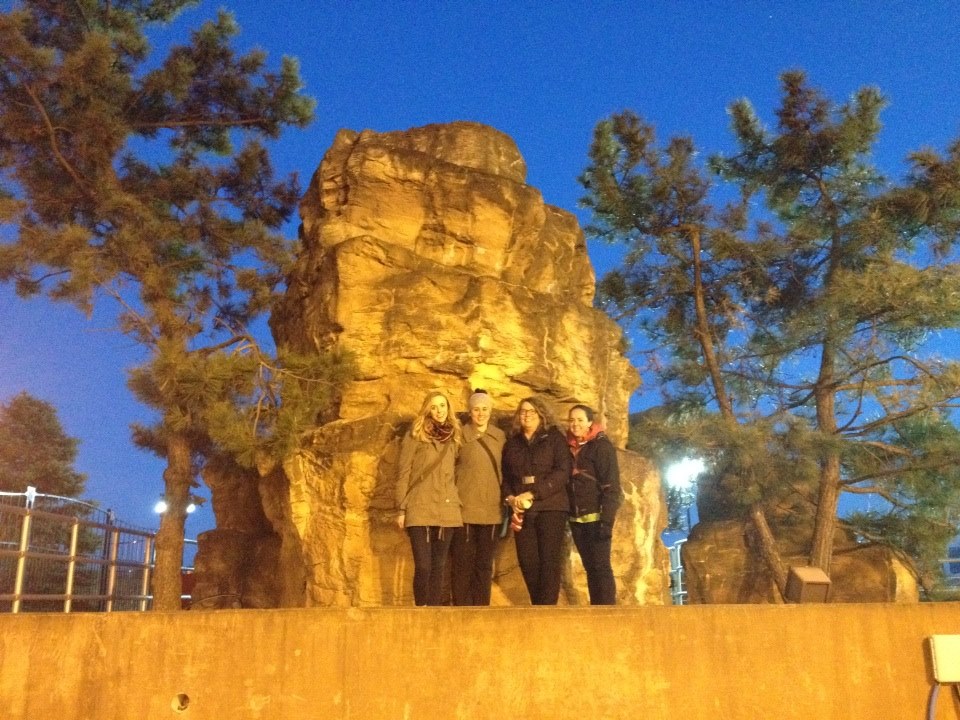 March 23, 2015
We are back from Atlantic City and the 2015 Tri-State conference. What an amazing conference this year. There were so many sessions it was hard to pick which one to go to. We all learned a lot and have returned with some great ideas for pre-camp and for the upcoming summer.
Hilary Clinton was the keynote speaker and it was a packed room for her.

March 13, 2015
The campsites for the Algonquin Park trip are all booked. I was even able to get side by side campsites at Achray for the first night!
We are still looking for staff with canoe/kayak experience. If you know anyone who would be interested, have them contact me.
The Tri-State Conference begins on Tuesday. Emily, Carly and I will be spending the night at Merrywood and driving down to Atlantic City on Monday. Sarah is travelling with the Woodeden team from London.
100 Days until Pre-Camp Begins

March 11, 2015
There are 100 days until we are all together at Merrywood for the start of Pre-Camp! It is hard to believe that the snow will be all gone, the lake warm enough to swim in and the arrival of the first group of campers for 2015 fast approaching.
This year I have decided to do '100 Days until Camp' and post a picture, quote or story about camp each day until June 18th. If you have would like to contribute feel free to send me your favourite camp picture, a campy quote or even a short story about camp and I will post it. You can send it to bgray@easterseals.org
March 5, 2015
Contracts have been sent out, don't forget to complete the paperwork and send it back to me!
Don't forget that Open House is Sunday June 21 from 1 - 4 pm. Invite your family and friends to come out and see where you will be working.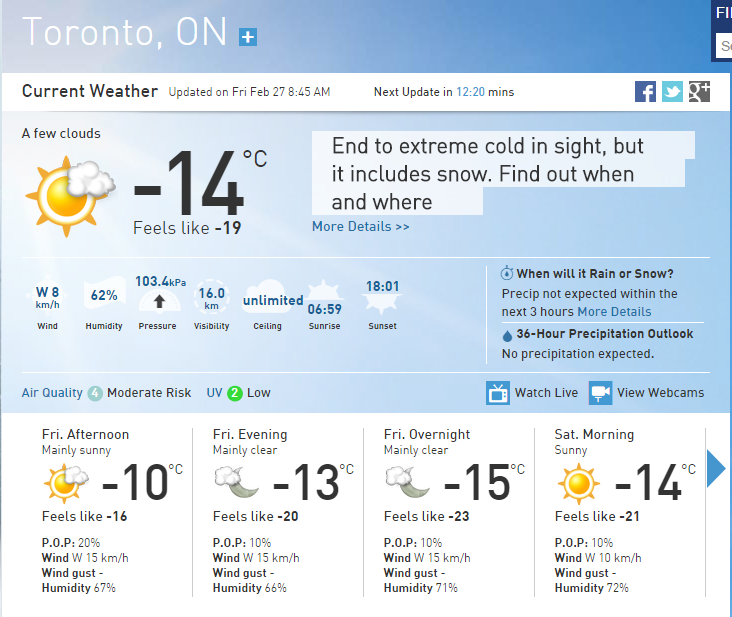 February 27, 2015
As we are facing -36C wind chills, I thought I would share a link with a very funny Rick Mercer Report that pokes fun at our Canadian weather obsession. Click here to watch.

February 26, 2015
The Easter Seals Telethon in Toronto is on April 12, 2015. They require 2 attendants to help out for the day. If you are able to be an attendant, let me know at bgray@easterseals.org. It is a fun opportunity to be behind the scenes at a live event.
February 24, 2015
Merrywood Camp was fortunate again to receive two donations that will allow us to purchase some more sports wheelchairs, sledges, kayaks, new paddles and other fun equipment such as hockey sticks for electric wheelchair hockey and a soccer ball specifically designed for wheelchair soccer. Thanks to the donors for this amazing gift.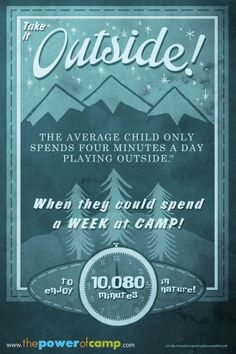 I found this poster online (Pinterest) about the power of camp. I imagine many of our campers spend even less time outside when they are at home.
February 19, 2015
Check out this article "Ten Reasons why Batman would be a Great Camp Counsellor".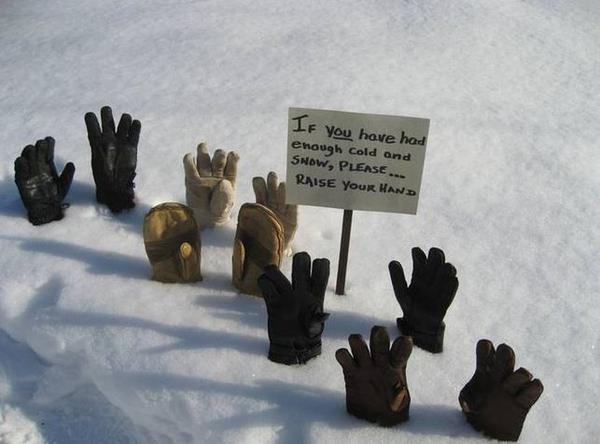 February 17, 2015
What a cold Family Day weekend. I hope everyone stayed warm. For those on their Reading Week, I hope you are having a much deserved rest.
It has been a busy month for the L-team. Lots of interviews taking place right now. Keep an eye on the 2015 Merrywood staff page as staff are hired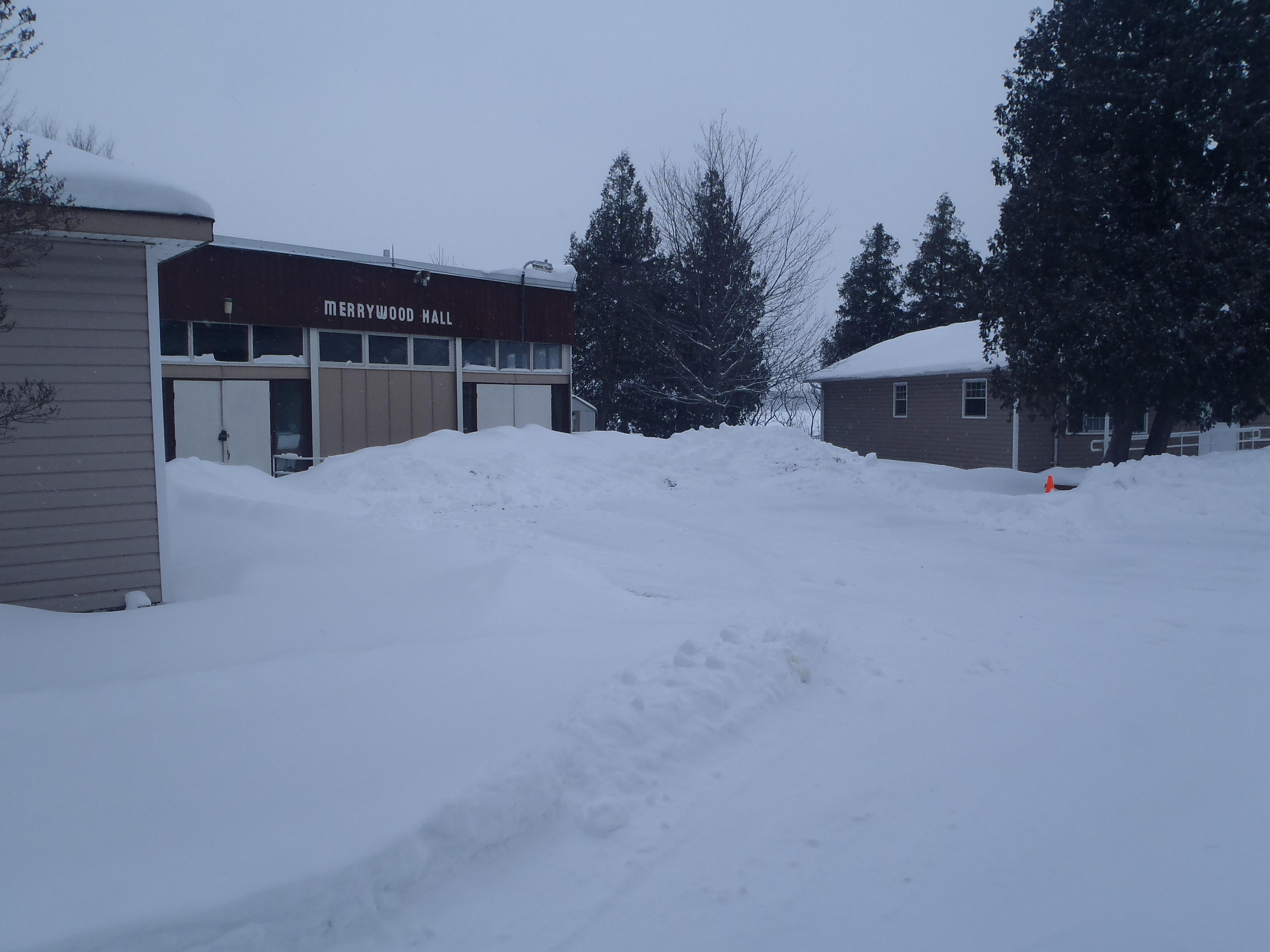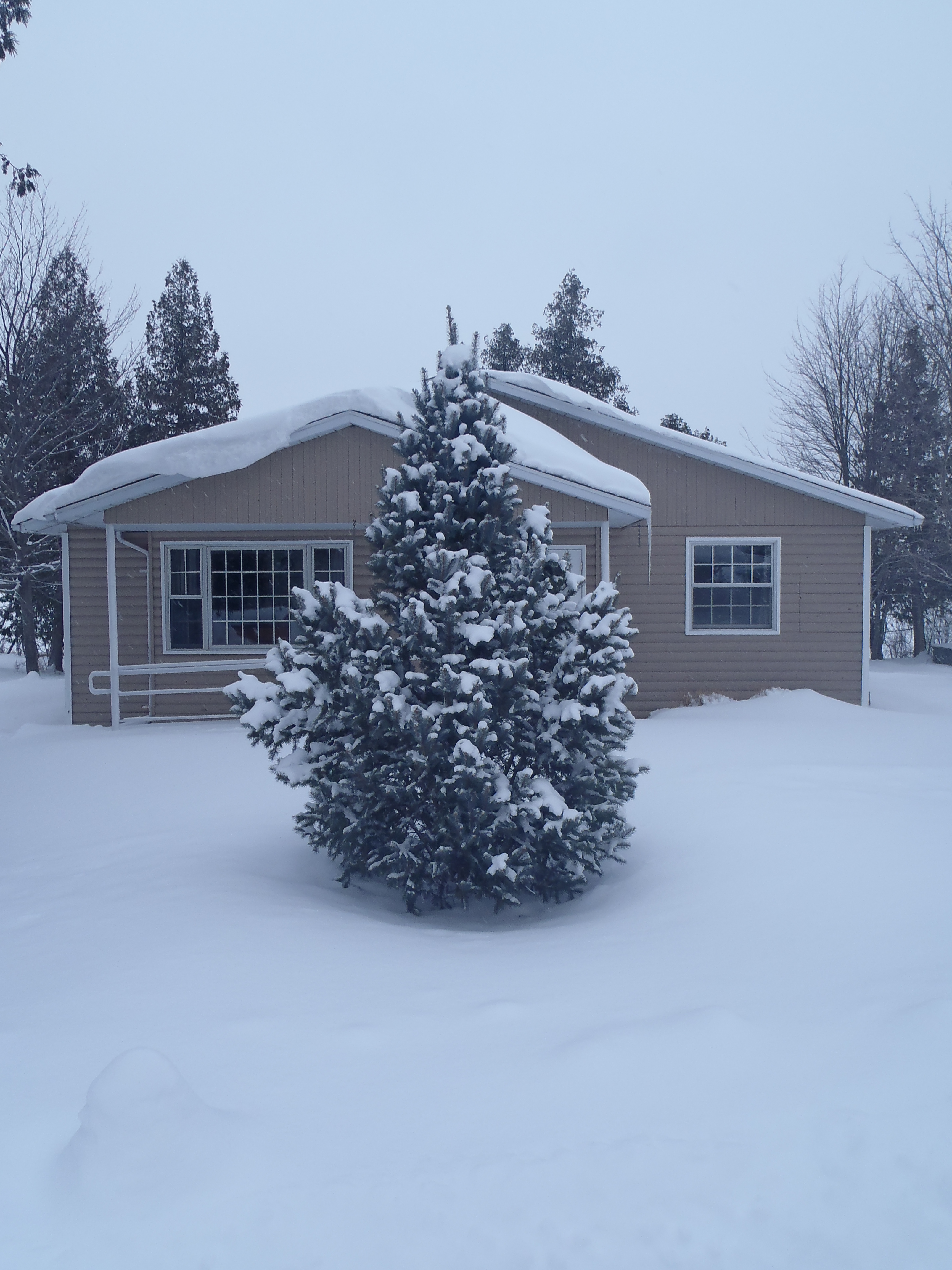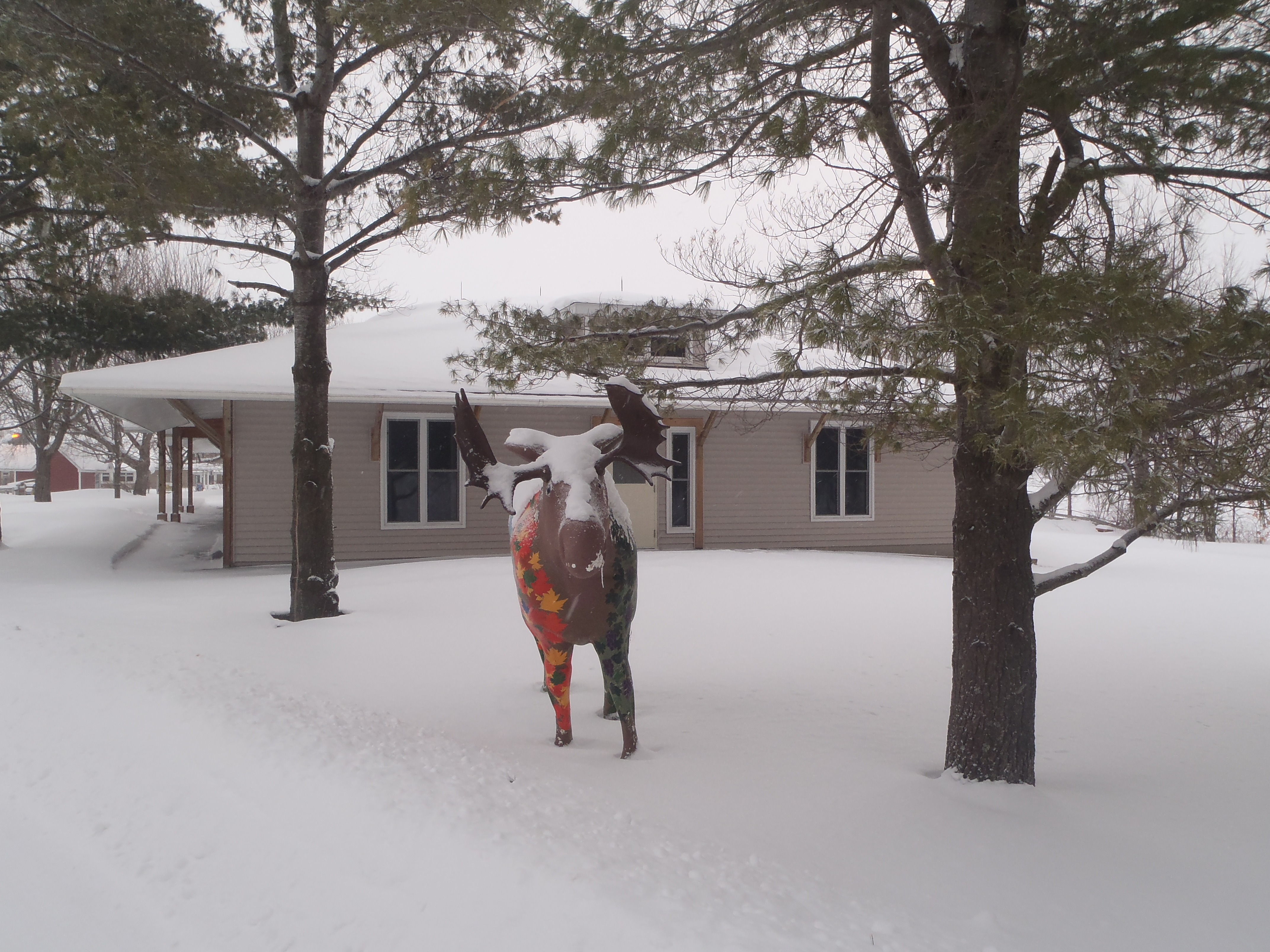 February 10, 2015
Lots of snow at Merrywood Camp right now. Jacques is busy plowing the snow. He sent along some wonderful pictures. There are more winter pictures in the Merrywood off season file.
February 5, 2015
Today I rolled up my rim and won a free coffee!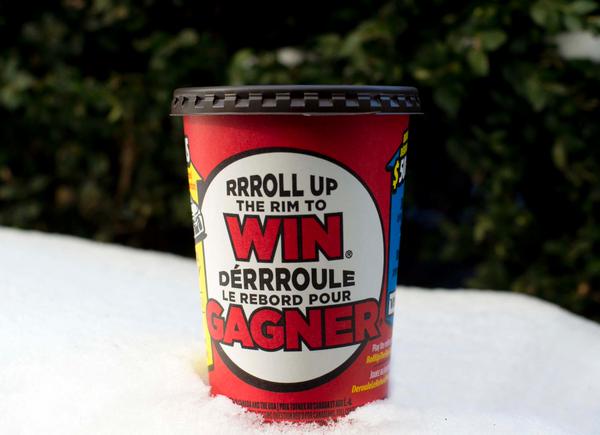 February 3, 2015
My favourite time of year, 'Roll up the rim to Win' time at Tim Hortons!
January 30, 2015

The 2015 Leadership Team is now in place. There were so many amazing applicants this year, which made it a hard decision.
Here is the team:
Sarah Dinsdale will be the Program Director,
Emily Orr will return as Camp Administrator and Assistant Camp Director,
Carly Reinkeluers will be the Head Counsellor,
Jackie Mahoney will be the Special Events and Fun Co-ordinator,
Kevin McPhee will be the Waterfront Co-ordinator.
The deadline for returning staff applications was today, so watch your e-mails as we begin contacting everyone to talk about this upcoming summer.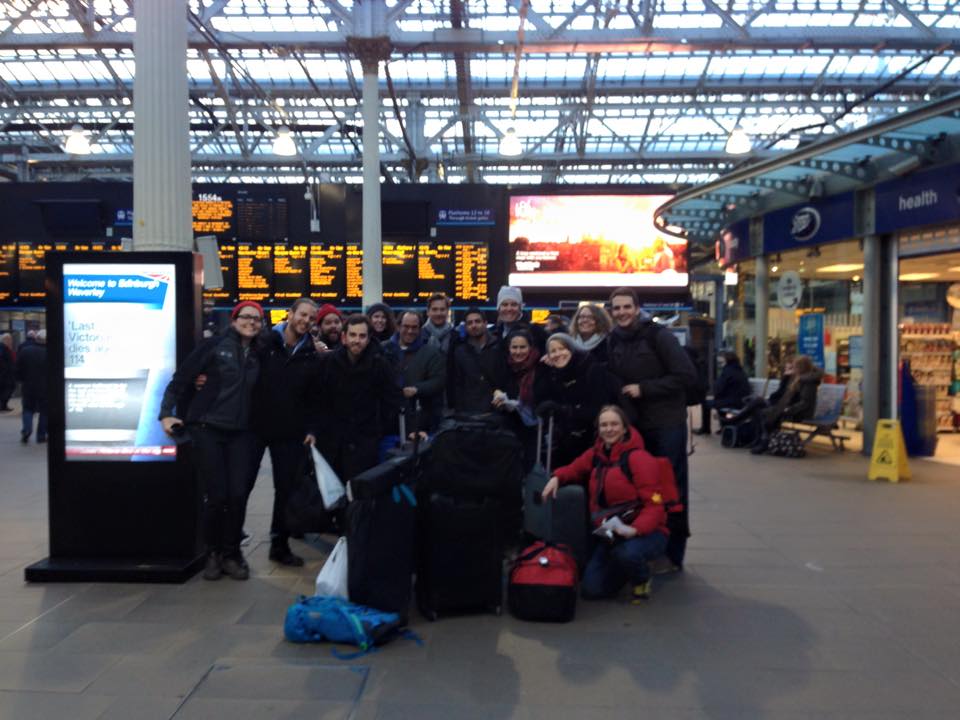 On our way to Leeds!
January 28, 2015
I am back from my amazing trip to the UK. A mountain of applications awaited me. I have finally finish processing them. Don't forget Friday January 30th is the deadline for returning staff to submit their applications.
Congratulations to Sam G. on representing Ontario at the Canadian Winter Games. Well done! Click here for the article.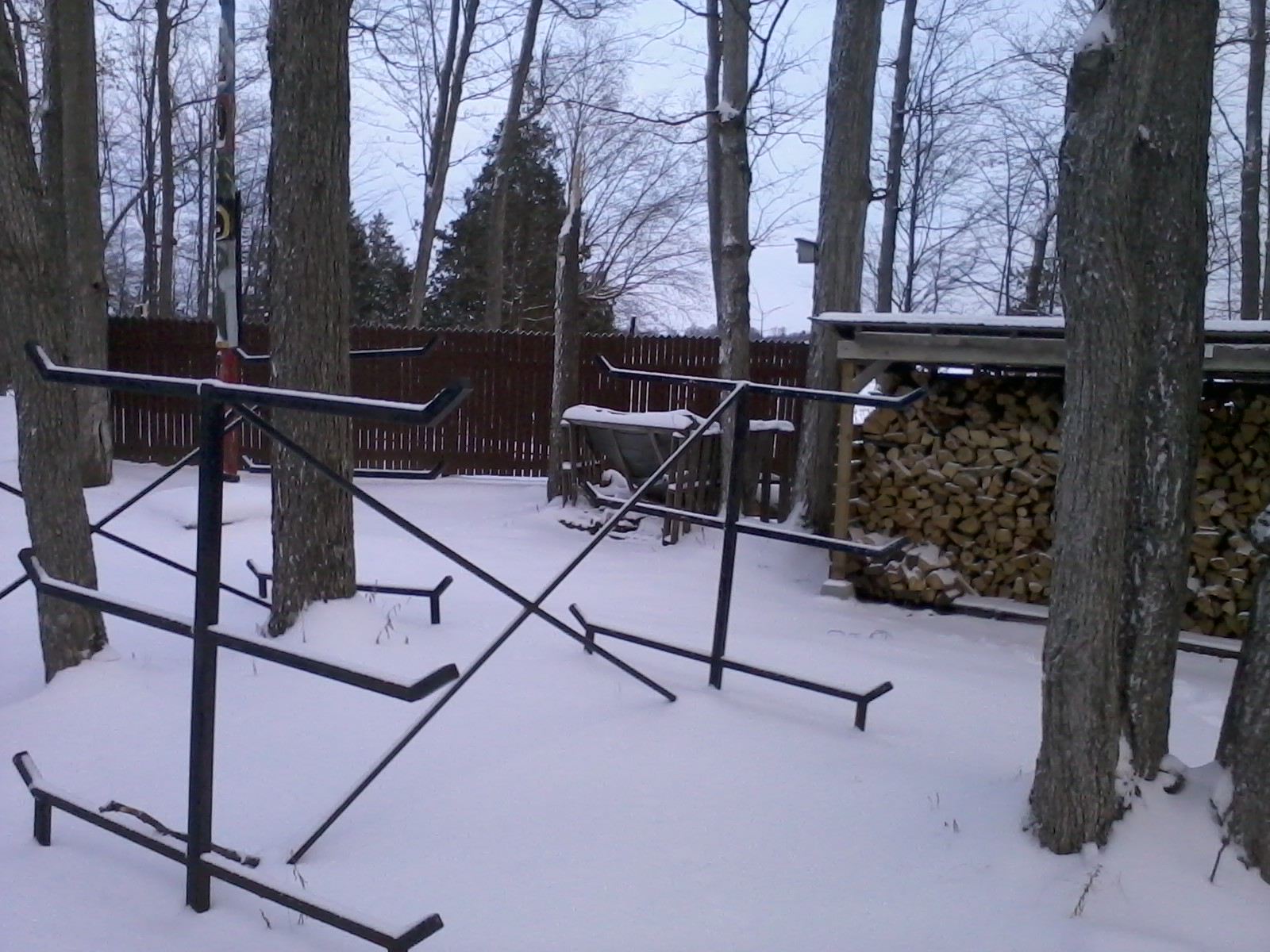 January 12, 2015

Another snowy week at Merrywood. Here are some pictures taken on Friday.
I am off this week to the UK for the Nyquest Job Fair in Edinburgh, Leeds & London. It should be a fun time and certainly not as cold as it has been here.
Deadline for returning staff application is January 30th!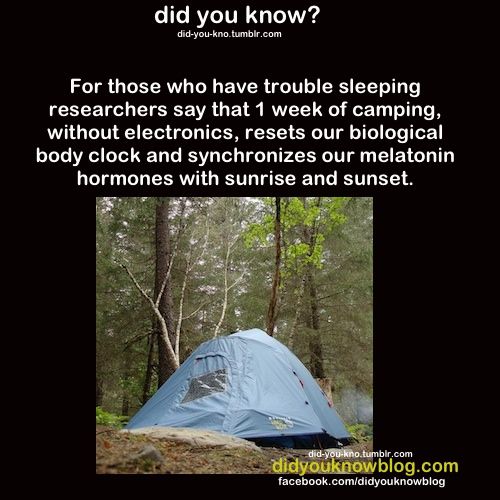 January 5, 2015
HAPPY NEW YEAR!
I hope everyone had a great holiday. Now back to work. Lots of camper and staff applications are coming in which is keeping Holly & I very busy. Just a reminder, applications for leadership team positions are due Friday January 9th and all other returning staff applications are due January 30th.
Here is a fun video of one of our campers who received their wish. Click here to watch the video.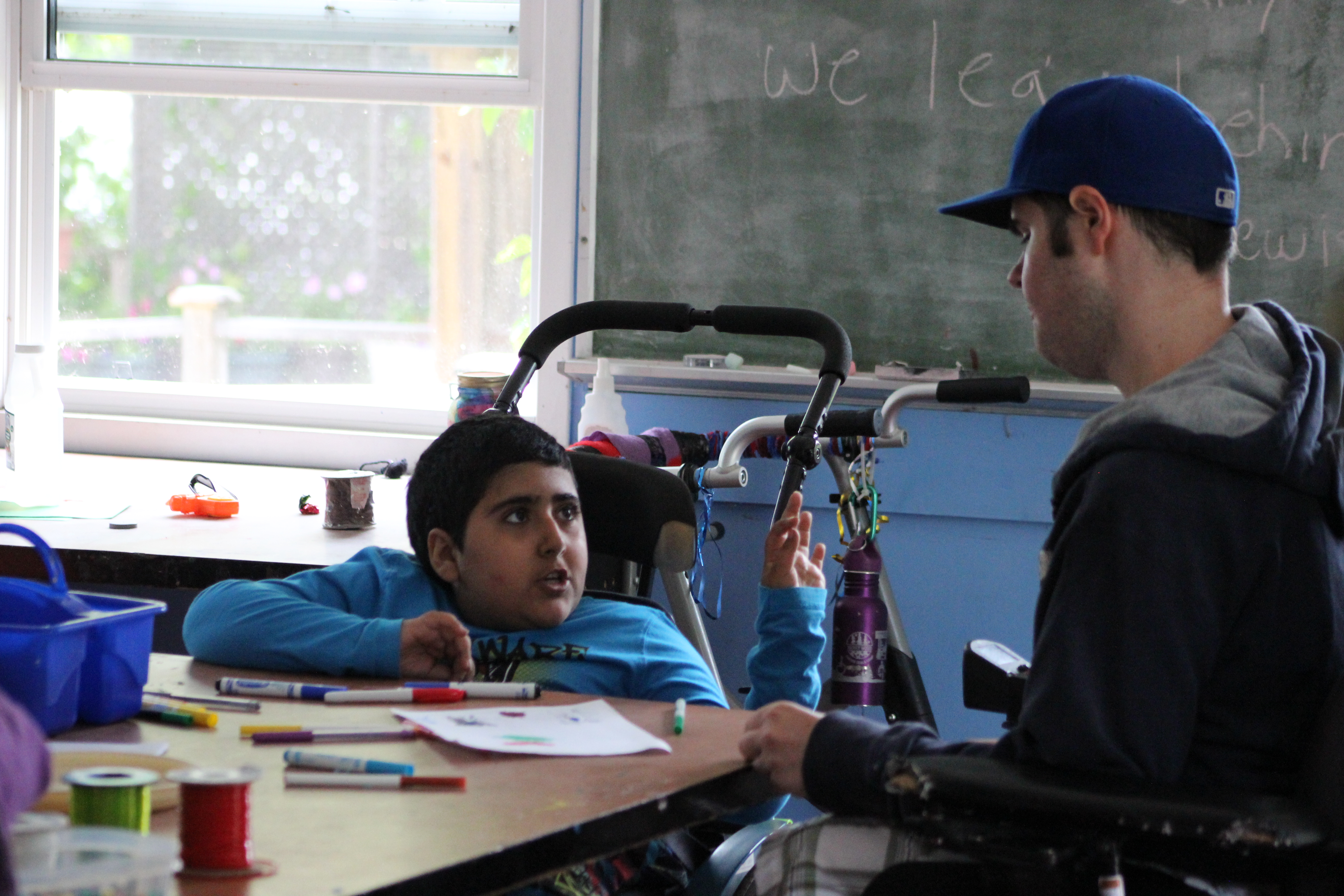 December 24, 2014
You don't want to mess with Harry B's dad. Click here to see why.
Also congratulations to Scott Haycock, who won the Volunteer Award from the 2014 Celebration of People Award and to Sam Graham who was a finalist. Well done!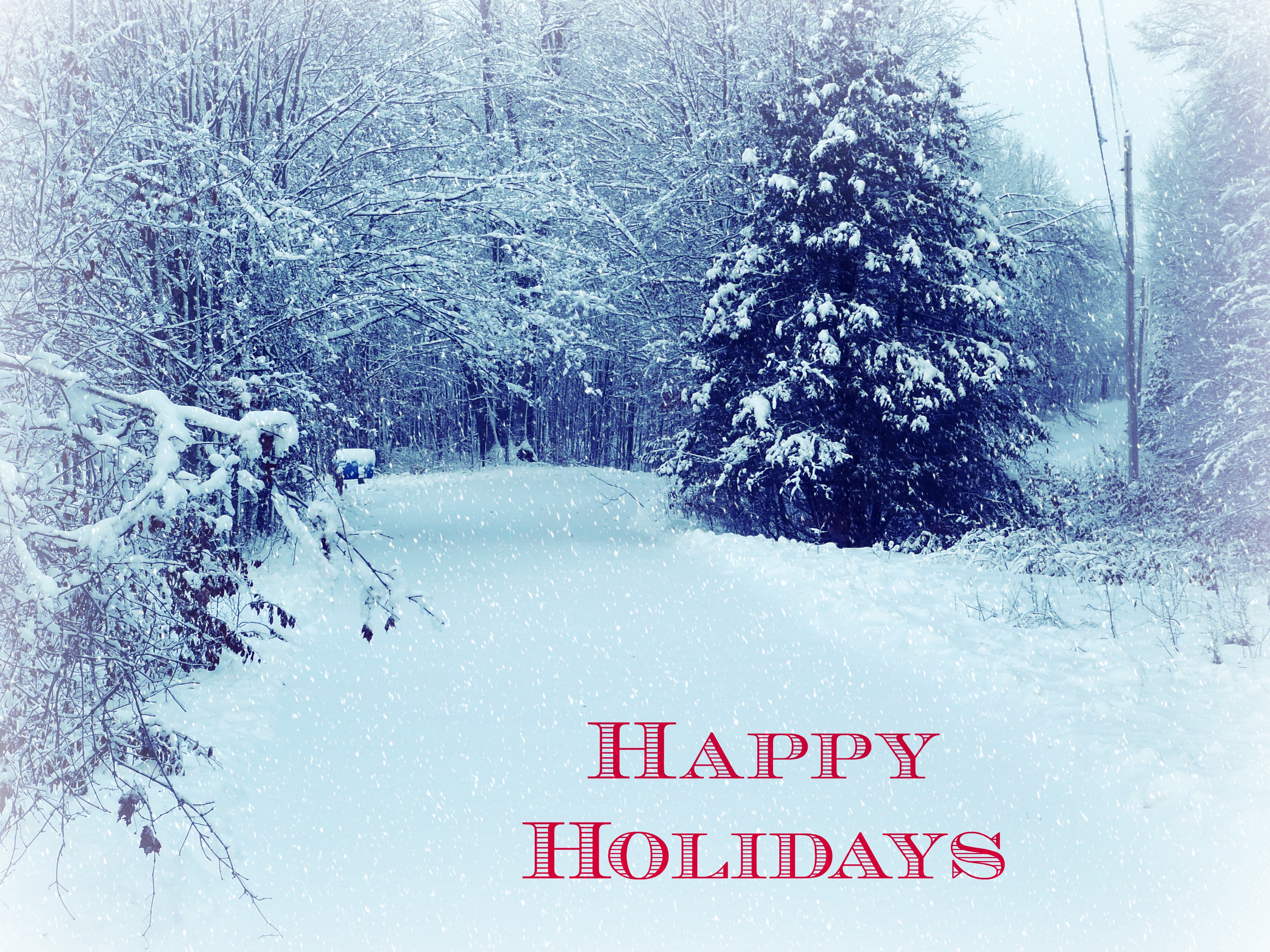 December 19, 2015
The application package has been e-mailed to all returning staff and is available online at www.eastersealscamps.org
I hope everyone has a wonderful holiday with family and friends.