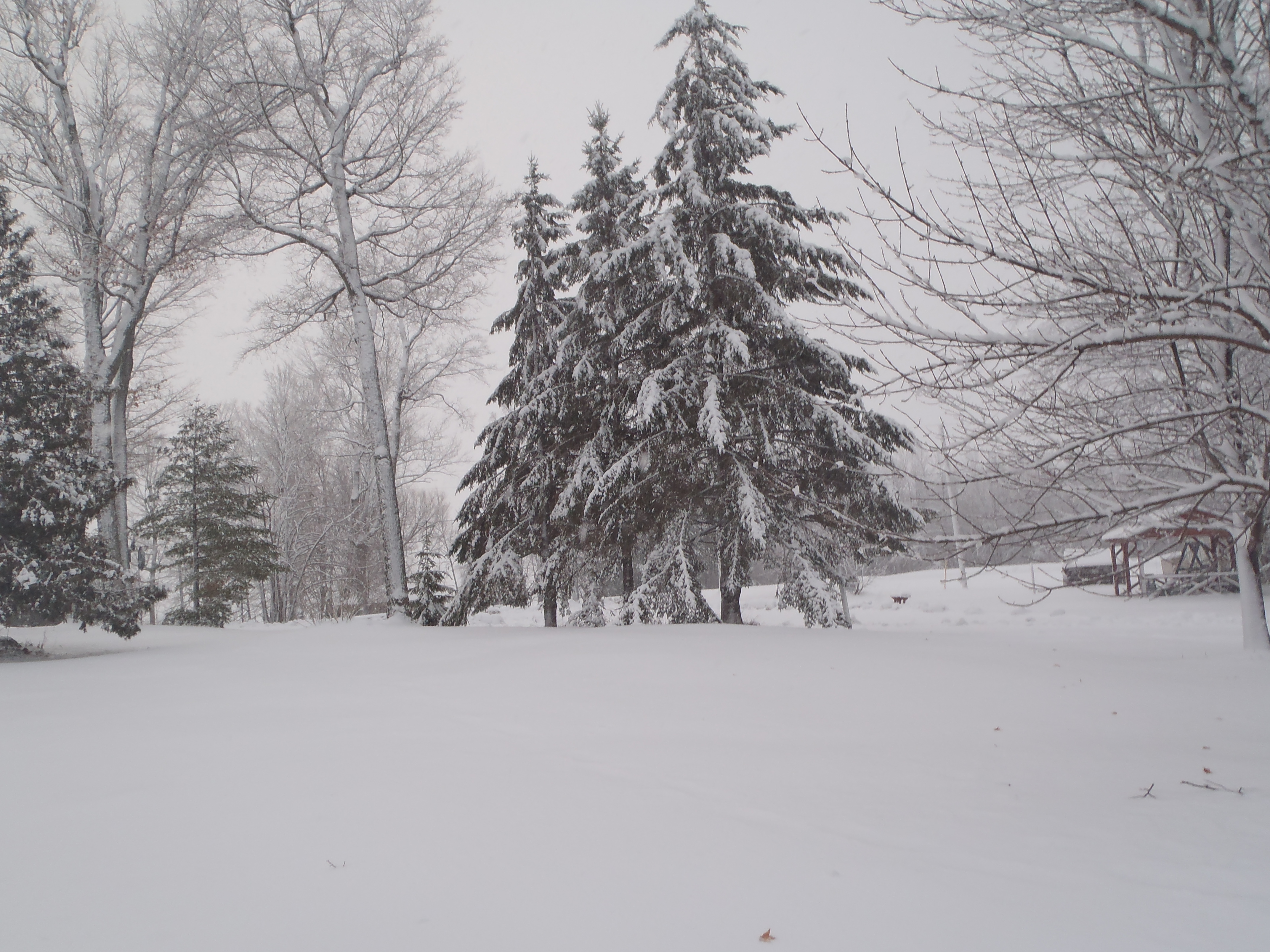 December 9, 2013

FYI - Applications will be mailed out December 13th and be available online www.eastersealscamps.org December 16th.
This year the Easter Seals Telethon will be taking place Sunday April 13, 2014 from 10 am - 4 pm at the CBC studio (250 Front St) in Toronto. We are looking for a couple of people who would be interested in being an attendant for the Telethon. If you are interested, please contact Barb at bgray@easterseals.org.
Good luck to everyone writing their final exams and essays!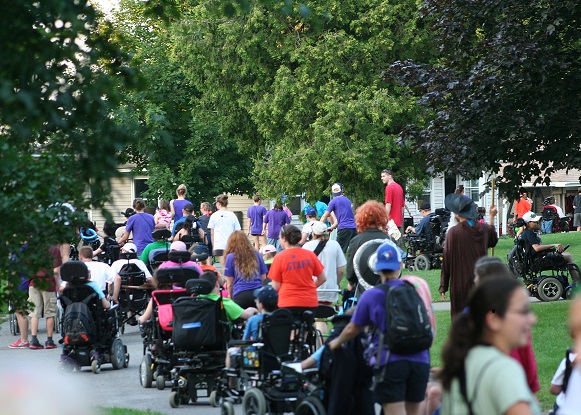 November 27, 2013
I am sure you have all heard of Black Friday (November 29th) and Cyber Monday (December 2nd). Have you heard of Giving Tuesday? This year many organizations, including Easter Seals, are participating in this day of giving. If you are thinking of making a donation to Merrywood Camp, maybe you will consider donating on Tuesday. Click here for the link to the Easter Seals Giving Tuesday website.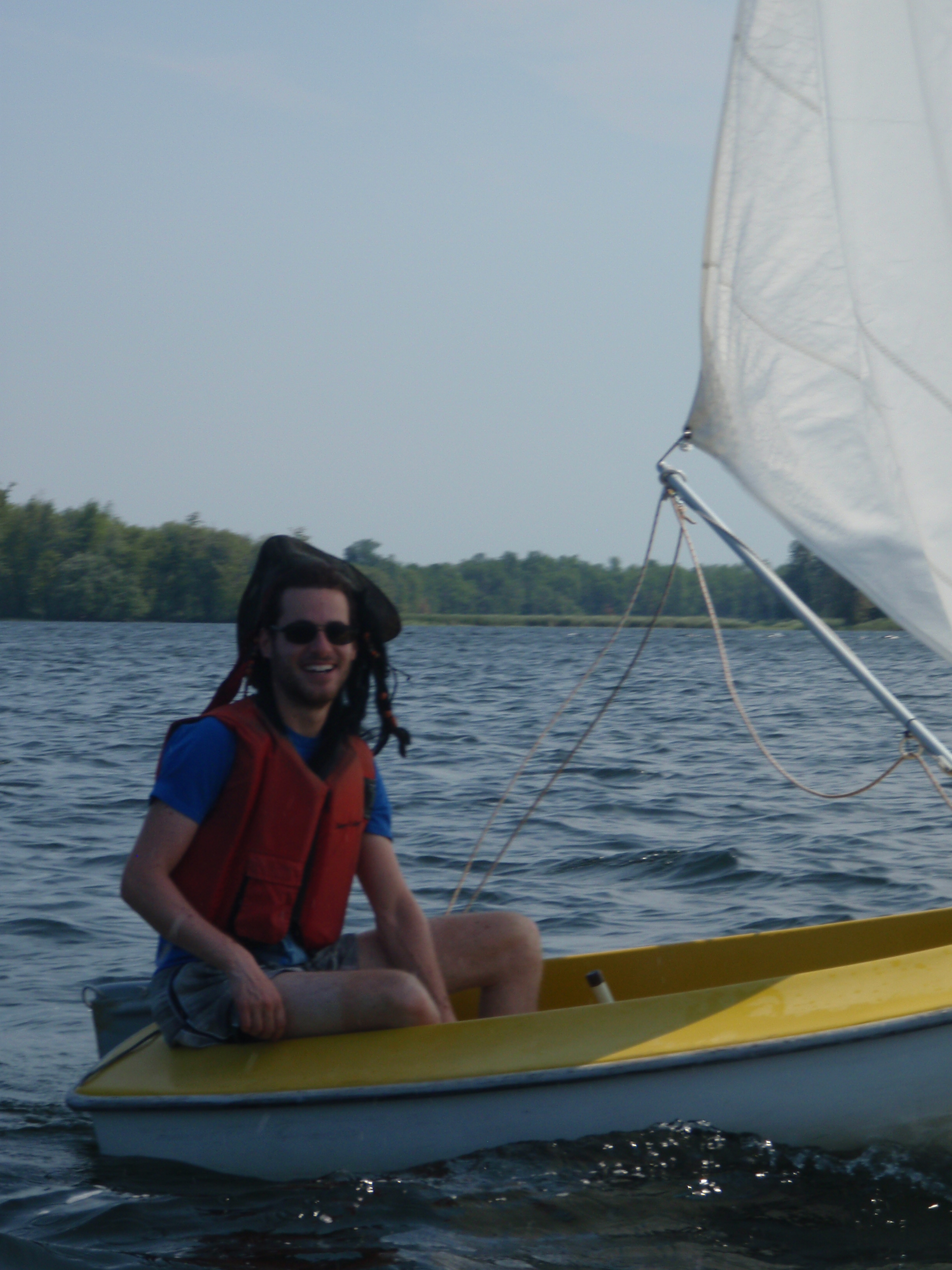 November 25, 2013

Winter is here. Although Toronto has been sparred the brunt of the snow. Poor Woodeden Camp is buried in snow.
I realize that I also forgot to thank everyone in involved with the '8000 km for Easter Seals'. Joey was joined by his brother Ira Carson and friend Max Tabord-Meehan. Together they rode across Canada on their bikes. They made a stop in at Merrywood along the way. When they rode into camp, they were warmly greeted by everyone. They spent the night at camp and joined into all of the camp activities. It was certainly a fun time for everyone.
November 20, 2013

Today is Universal Children's Day.
It finally looks like the sails and equipment that we have ordered from Australia is about to be put onto the boat to come to Canada. What a long wait. Thanks to Joey Carson's 8000 km ride across Canada for Easter Seals, our fleet of sailboats will be updated and ready to go for next summer with new sails, seats, lines, etc.
We can't thank him enough for this great donation.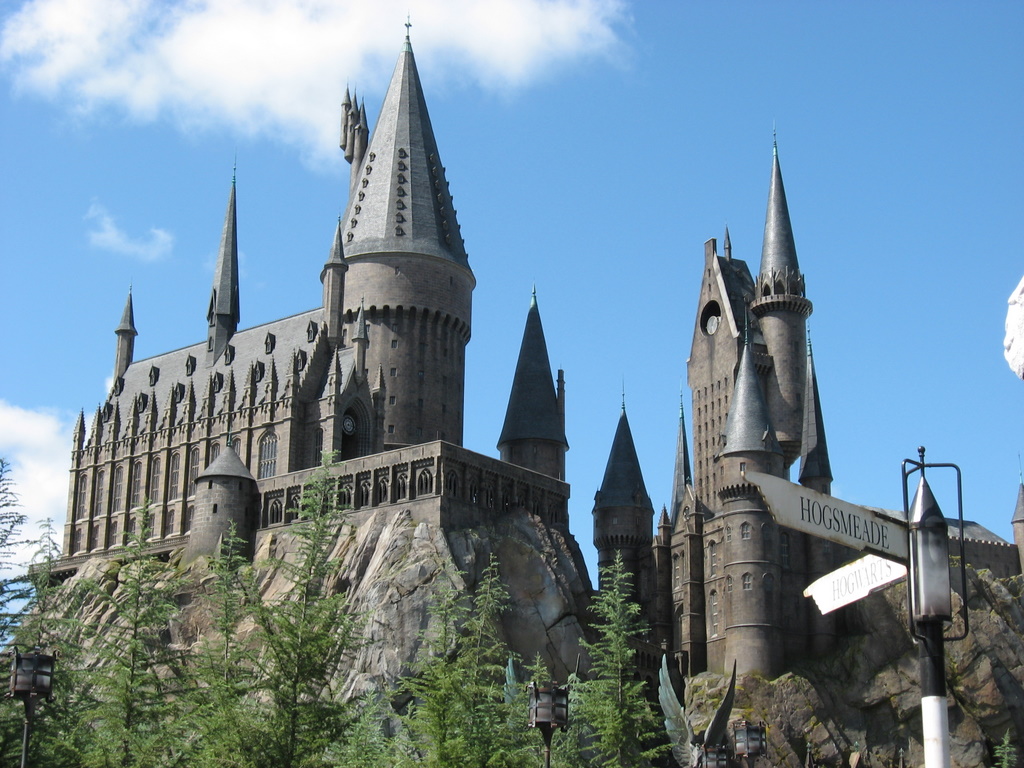 November 4, 2013
I had a great holiday in Florida. The highlight was certainly visiting Universal Studies Harry Potter World. It certainly felt like the real place. Ollivander's wand shop was my favourite.
The 2014 Budget has been submitted and should be approved by the Easter Seals Board at their next meeting. There will be a new program at Merrywood, which will be very exciting.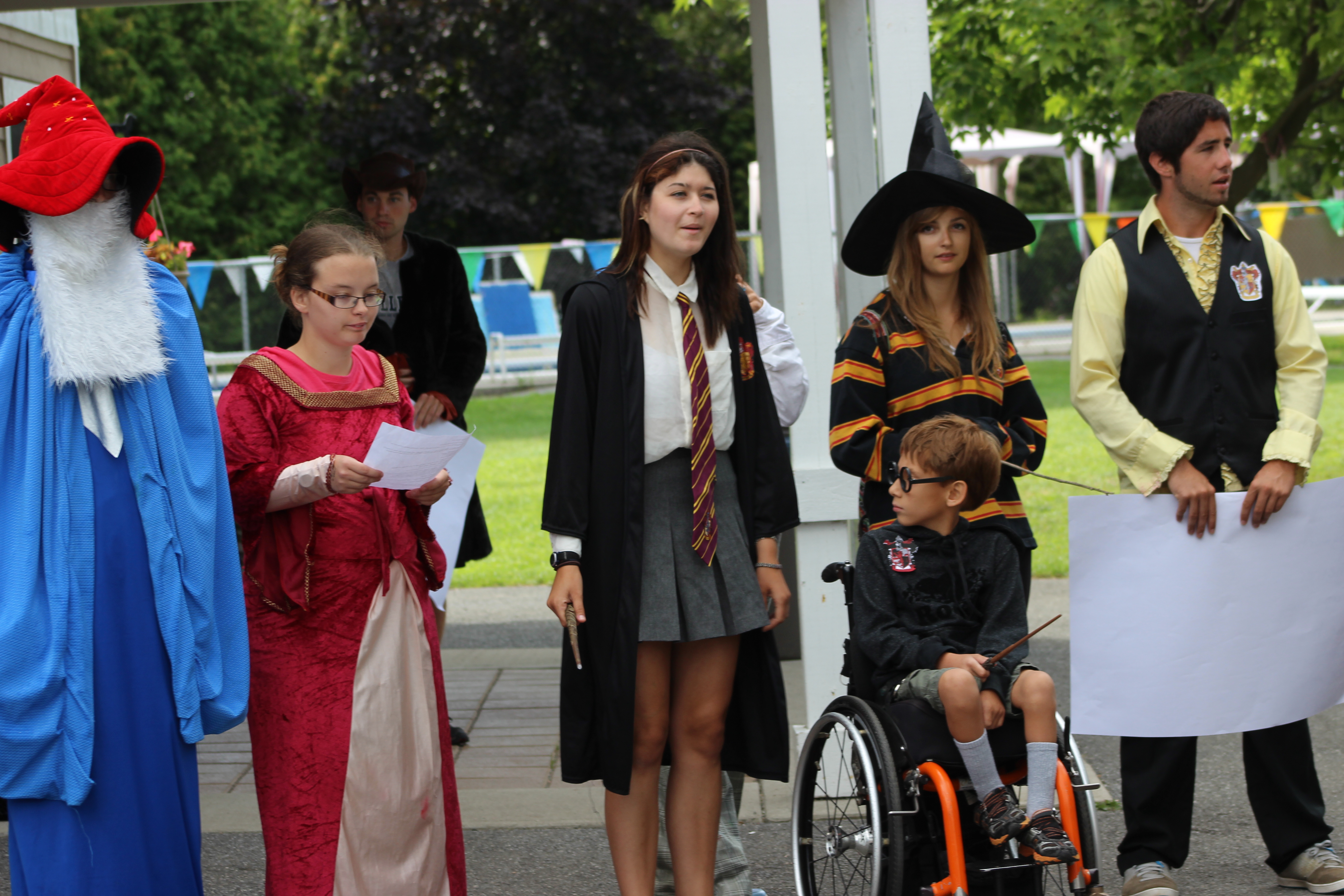 October 25, 2013
I am off to Florida this weekend, with a stop in Orlando to visit The Wizarding World of Harry Potter! Can't wait. It has been a busy week with meetings with other Special Needs camps and working on the budget for 2014.
October is Spina Bifida Awareness Month. Take this quiz to test your knowledge about Spina Bifida.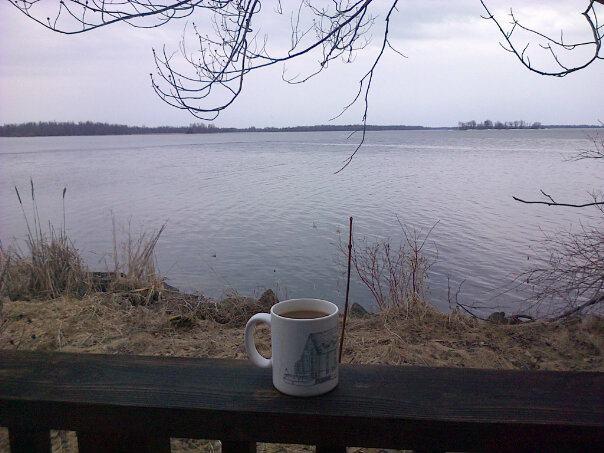 October 15, 2013
I hope everyone had a great Thanksgiving weekend. It was certainly fantastic fall weather.
If you live in the Peterborough area or just want to attend, Emily Orr has organized a fund raiser for Easter Seals March 22/23 at the Lansdowne Place Mall. There will be a camp out in the mall complete with evening campfire. If you are interested in donating please click here. If you are interested in participating, contact Emily directly.
For all those who have driven or been driven in the Blue Van, it is finally being retired after 21 long years of service.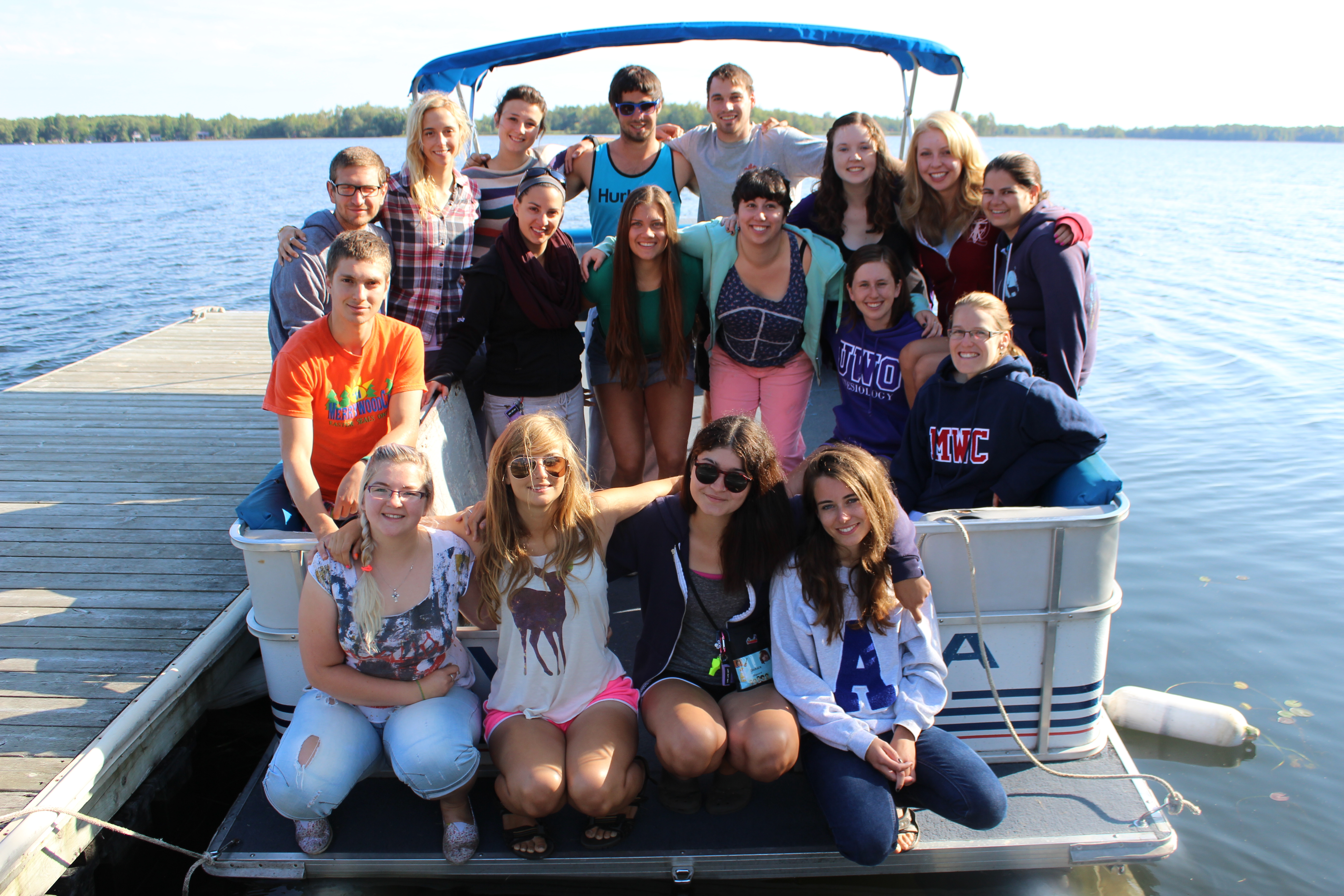 October 8, 2013
We have been so lucky to have had such a great fall weather wise. Hard to believe that it is Thanksgiving this weekend. I just finished doing the stats for all of the Accident & Unusual Incident reports - lots of fun. This year there were more incidents in the dining hall, probably because there are more of us packed in there.
I hope everyone has a great holiday weekend what ever you do.
October 3, 2013
Are you looking for something interesting to do in the new year. Check out MaRS Studio [Y]!
October 2, 2013
What an amazing fall we have been having. Beautiful weather without the bugs. It is too bad that we don't run camps in September. Jacques is working hard getting lots of little jobs done. He is very excited to be getting some new insulated garage doors for the shop very soon. Unfortunately he is having to do a lot of the work himself as Hubert (maintenance staff) had a heart attack a few weeks ago. Hubert is feeling much better and he hopes to be back again at Merrywood next spring.
I am busy planning for the 2014 camping season. Thanks to everyone who provided their feedback through the survey. It has been very helpful.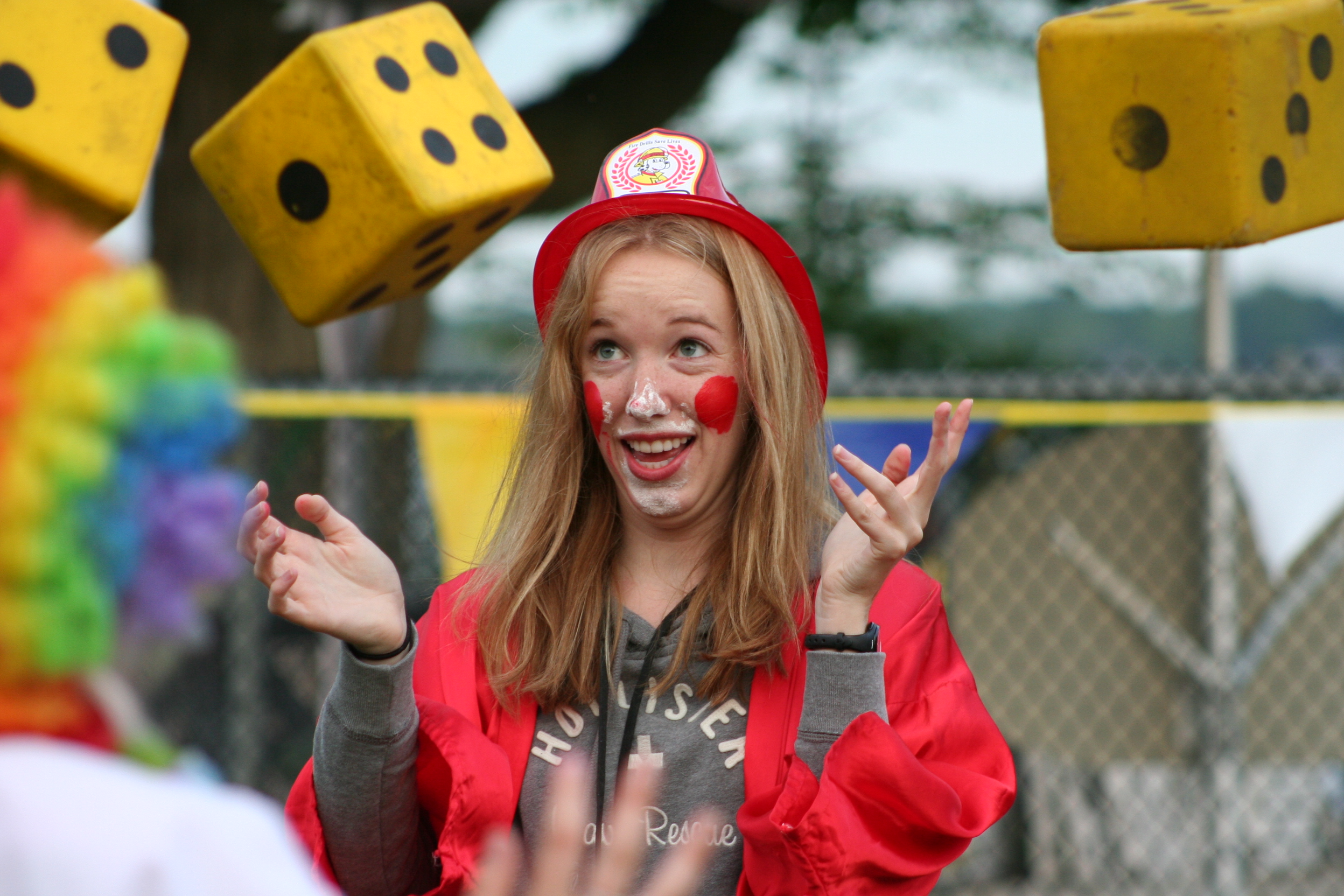 September 25, 2013
I have uploaded a number of the pictures from this summer to Flickr. I have mailed out an invitation to everyone, but if you did not receive it, I will resend it.
On Thursday & Friday I am at a nursing job fair in Toronto. I can't believe I have already started recruiting for 2014!.
Have a nice weekend.
September 17, 2013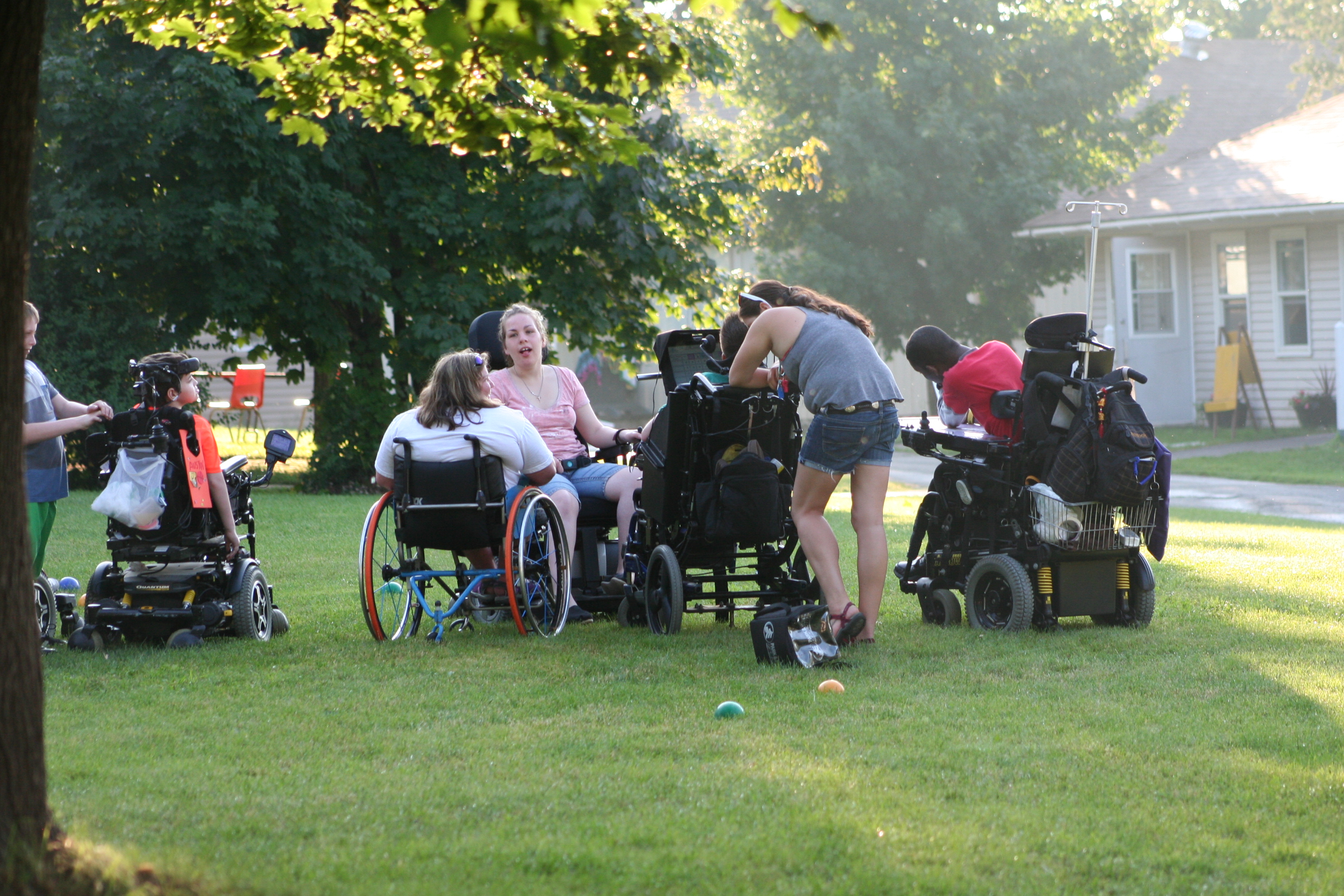 I have been having some problems with this website, maybe it is time to find a new one. I apologize for not updating it sooner.
Jacques crew has finished cleaning the camp and the fall rentals are in full swing. A number of items were found, if they belong to you please let me know and I can return them to you.
1. Blue Nano
2. Blue roots swimming suit
3. Mac power cord
4. Apple iPod charger
I have e-mailed to everyone a link to the 2013 staff survey. We do use your feedback when planning for the upcoming 2014 season.
August 18, 2013
I can't believe that the summer is almost over. Family Camp begins on Tuesday. On Saturday we said goodbye to 17 or our staff. It was a fun and very busy summer topped off by an amazing week of camps - Sports, GEAR-Up, Discovery and Adventure Camp. The Ravens, Nate, Jamie Mandigo, Cricket and Bill from Saugeen Shafts all came to Merrywood to hold clinics with the campers.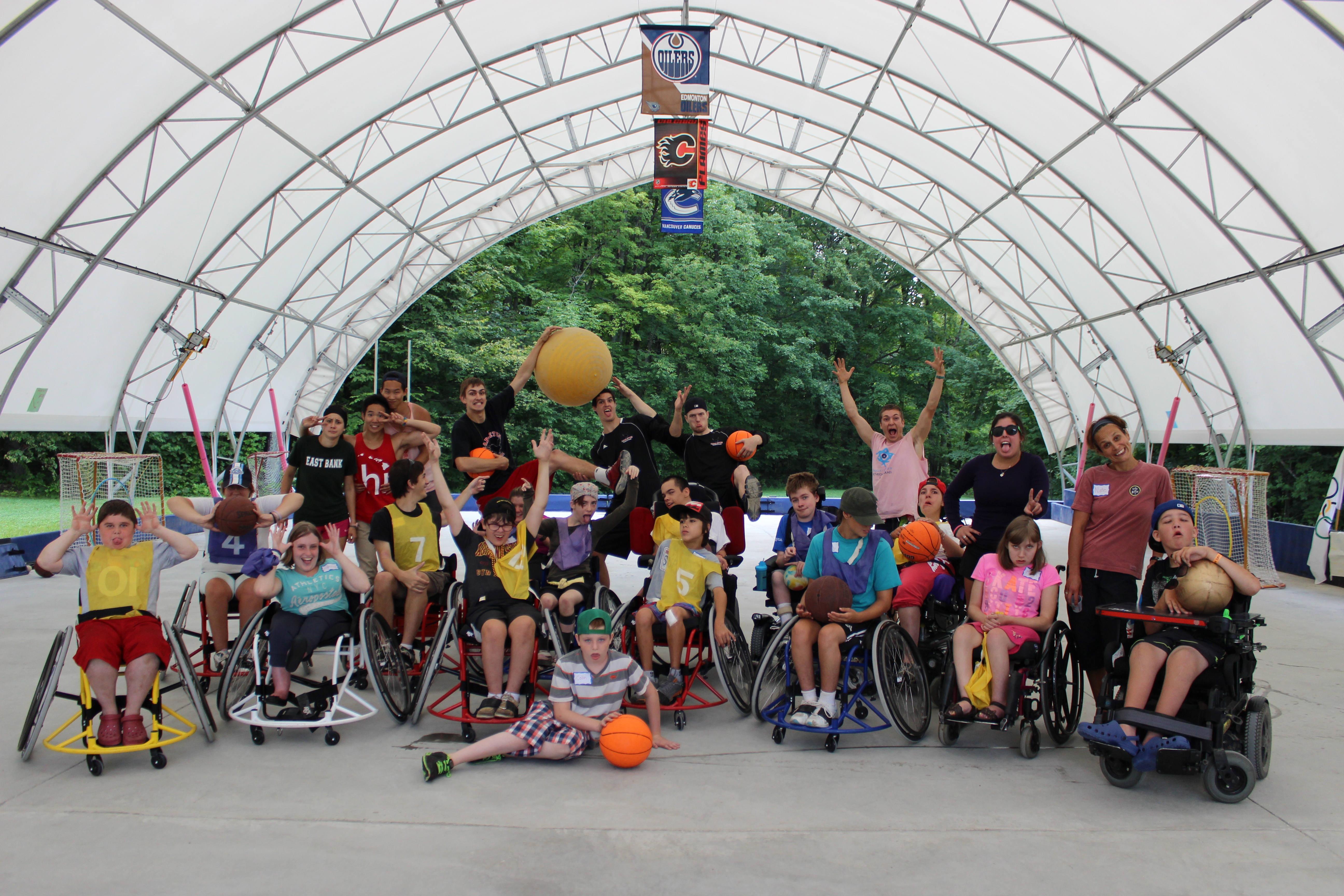 PREVIOUS POSTS HAVE BEEN MOVED TO 'OLD POSTS'