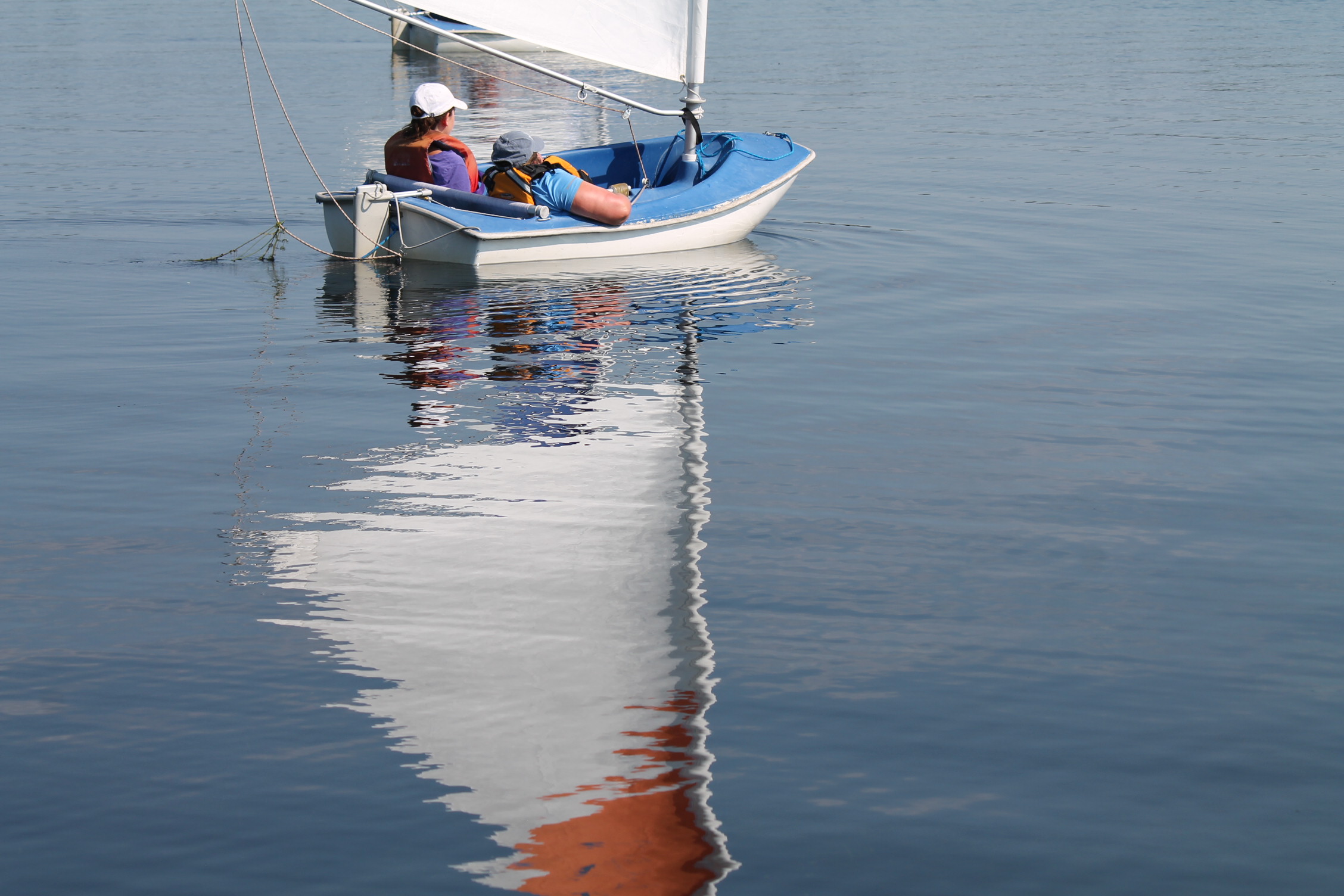 February 9, 2016
Here is a great article about all of the benefits working at a summer job will offer you in going forward in your career. Although it was written by an American, it still very much pertains to working at a Canadian summer camp. Click here for the link.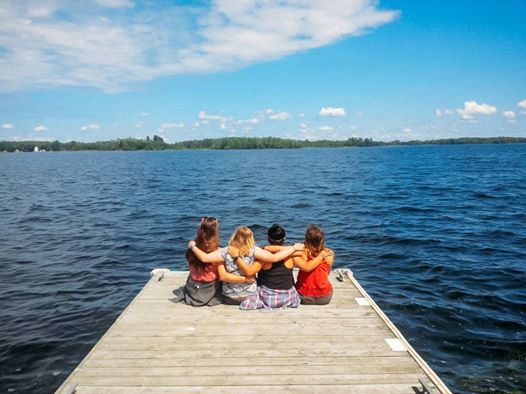 February 8, 2016
This past week was a a busy week of hiring for the 2016 camping season. There are still a number of positions available, so if you have a friend or family member looking for a fun and rewarding summer job, please encourage them to apply.
Keep an eye on your mailboxes. Your T4 statements were mailed out today.
There are 2 new PSA playing on the Ottawa area radio stations. They were created by one of our campers! Here is the link to Matthew's and Andrew's.
February 3, 2016
Roll up the Rim to Win has begun!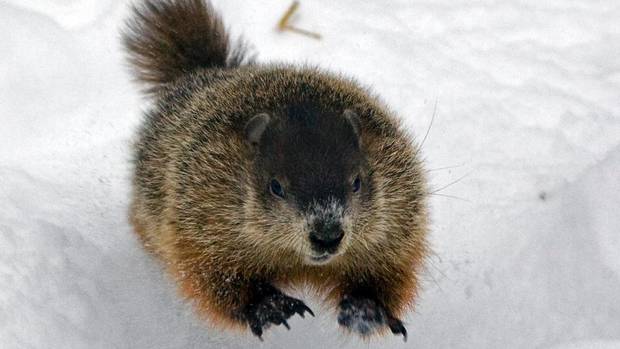 February 2, 2016
Well Wiarton Willie has predicted 6 more weeks of winter! Strange as we really have not had much of a winter yet, it has been so mild here in Toronto.
Our communication department is gearing up for the spring camping campaign and would like to do a story from the staff's perspective. They will be asking a couple of staff members to tell his or her personal story – why he or she works there, why they return, what drives them to keep doing this every year? If you are interested in helping out, just let me know.
February 1, 2016
Please check your email! The leadership team has begun contacting returning staff to set up times to chat about the upcoming summer. It is an exciting time as the 2016 team is slowly coming together.
January 28, 2016
Throwback Thursday. Today's picture is of the original main gate into the camp.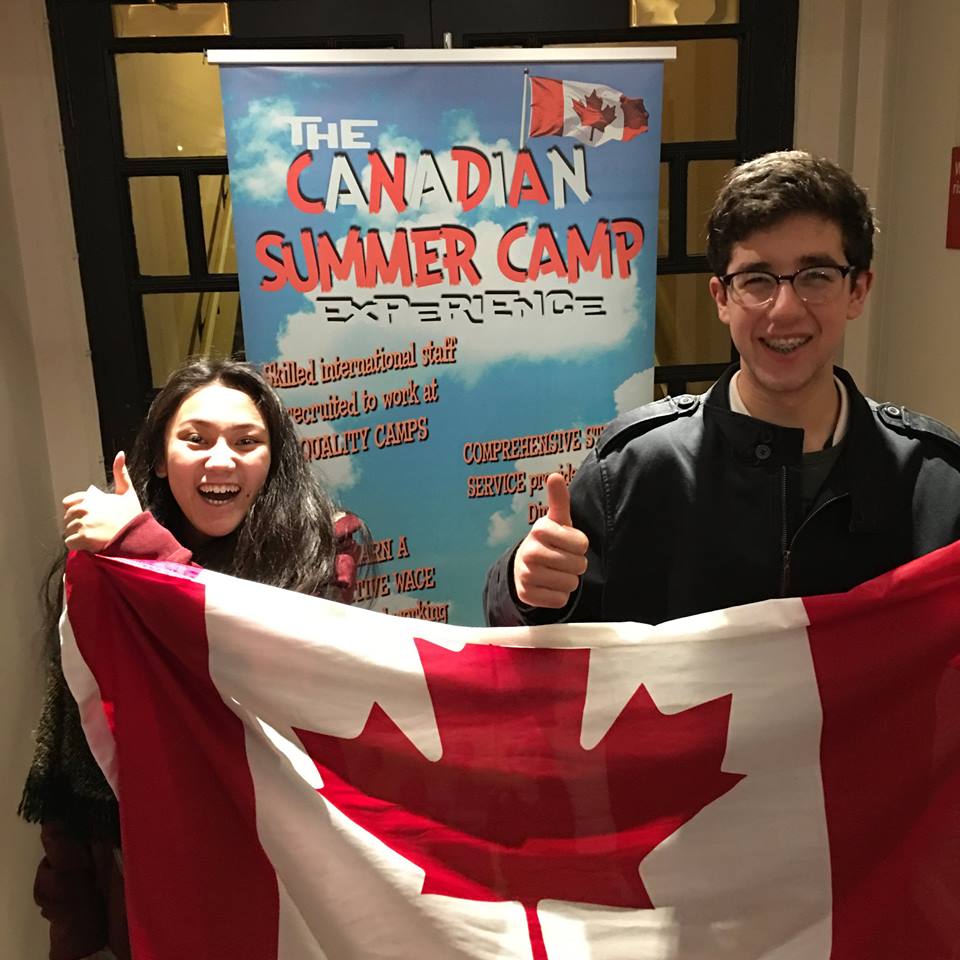 Two new Merrywood counsellors from Leeds!
January 26, 2016
Just a reminder that the deadline for Returning Staff application is January 29th - this Friday. If submitting your application after this date you may not get your first choice of positions.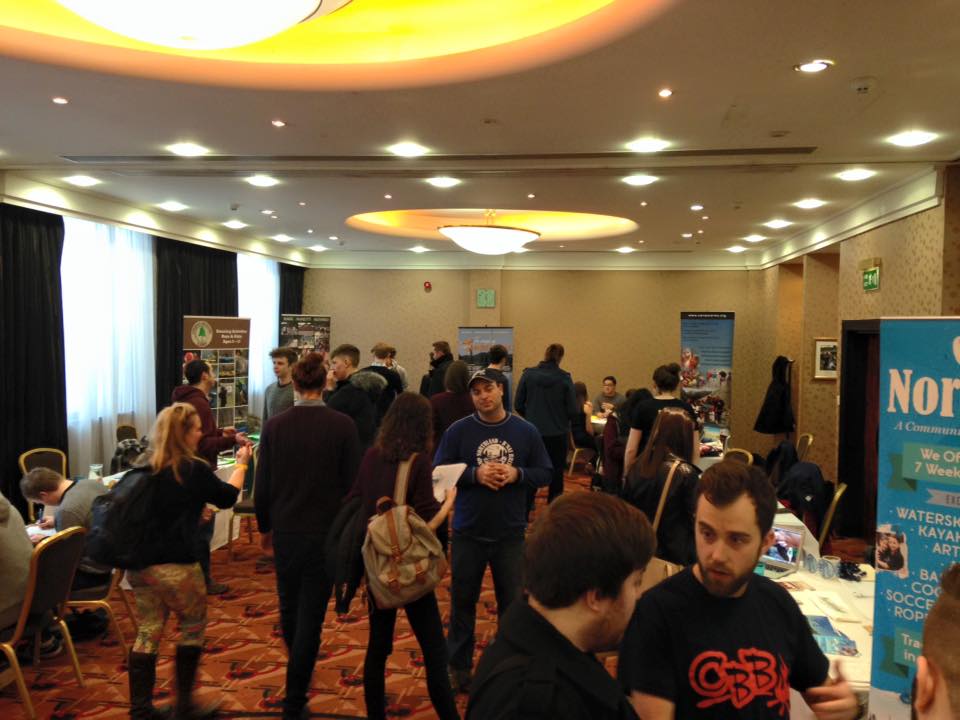 The Leeds Job Fair
January 25, 2016
I am back home in Canada after a whirl wind trip around UK and Ireland. It was a successful fair and I was able to recruit 8 staff to work at Merrywood and Woodeden this summer. Thanks to Nick, Ffion, Elisha and Eilidh for helping to recruit some great staff and letting them know what a great experience it is.
The final member of the 2016 Leadership Team has been hired. I would like to welcome Rebecca Goodfellow to the team. She will be the Program Director (Land)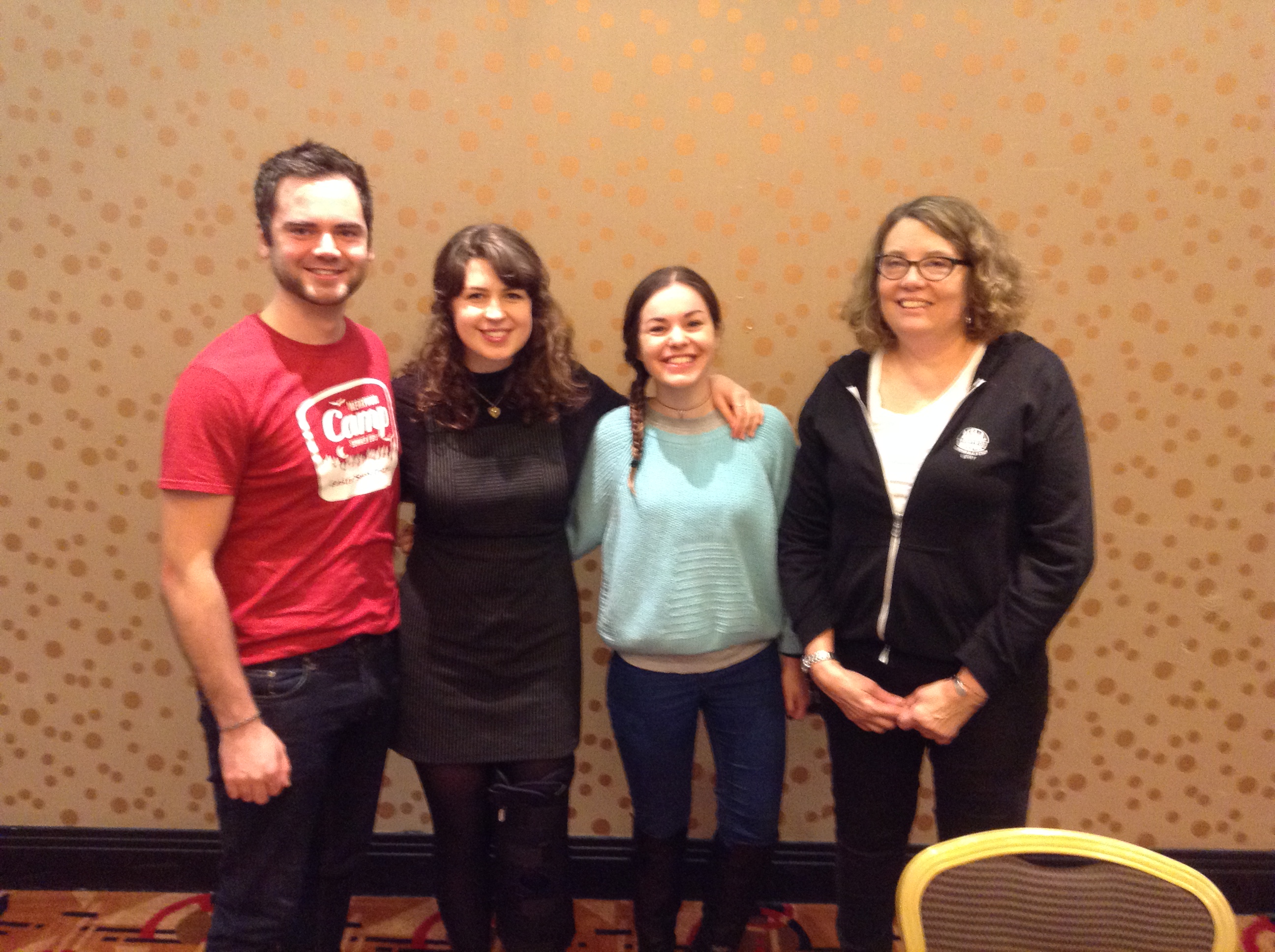 You will never guess what they sell in Dublin (and not Guinness beer!).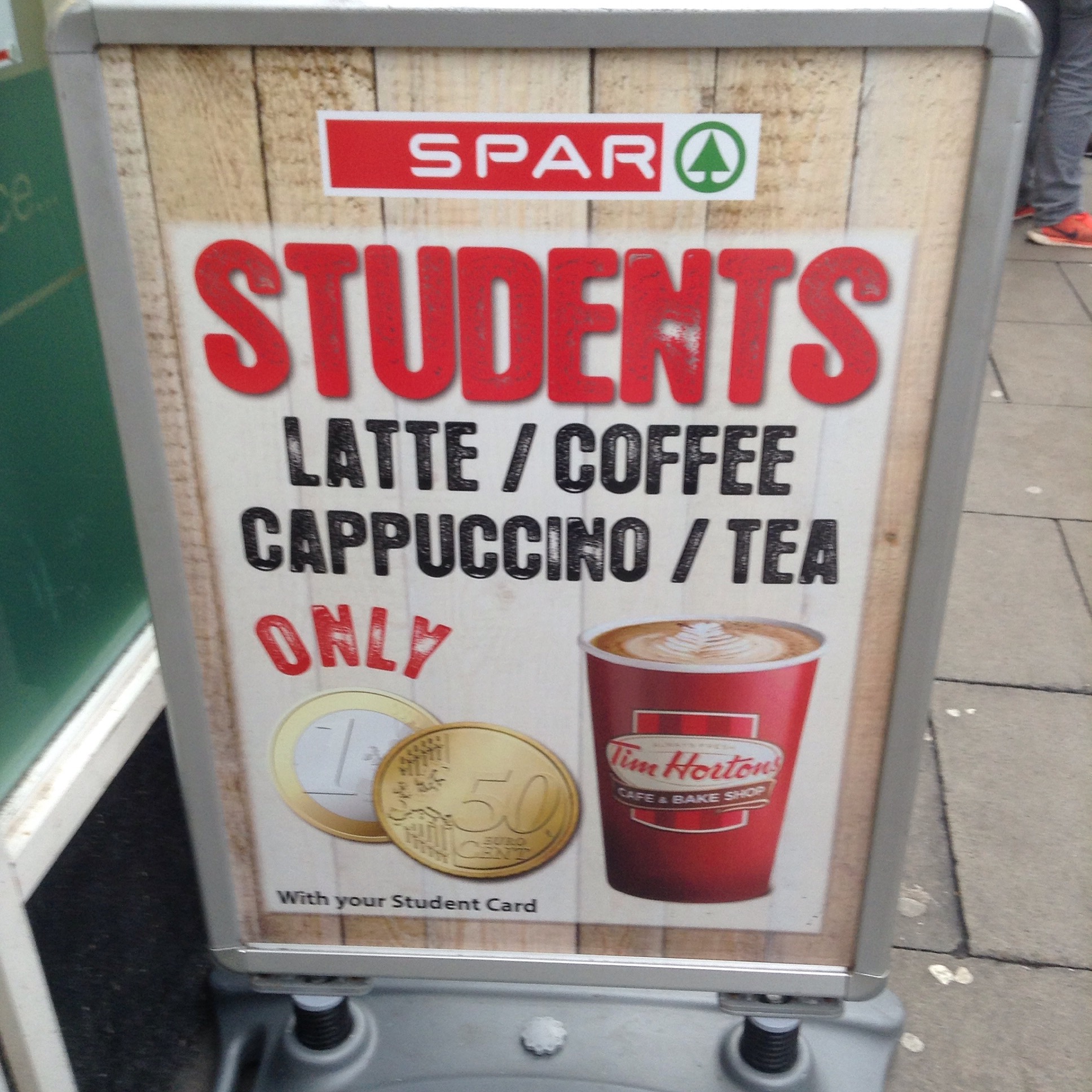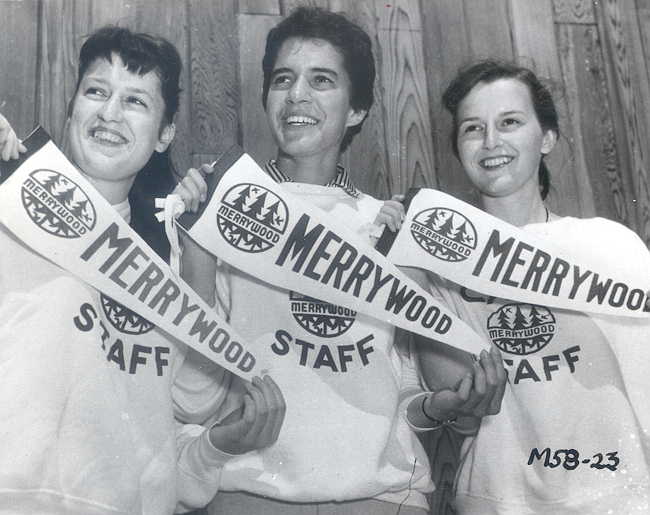 January 14, 2016
It has been a busy time in our office this past week. Camper applications are coming in quickly and we already have some full or almost full sessions, which is amazing since the applications only went out last week. The Leadership Team interviews have taken place.
I am leaving today for the Nyquest Job Fair in London, Leeds & Dublin! Thanks to Nyquest for this amazing opportunity.
Today's Thursday throw back pictures is of a group of staff - all dressed in white. They always look so clean back in the old days!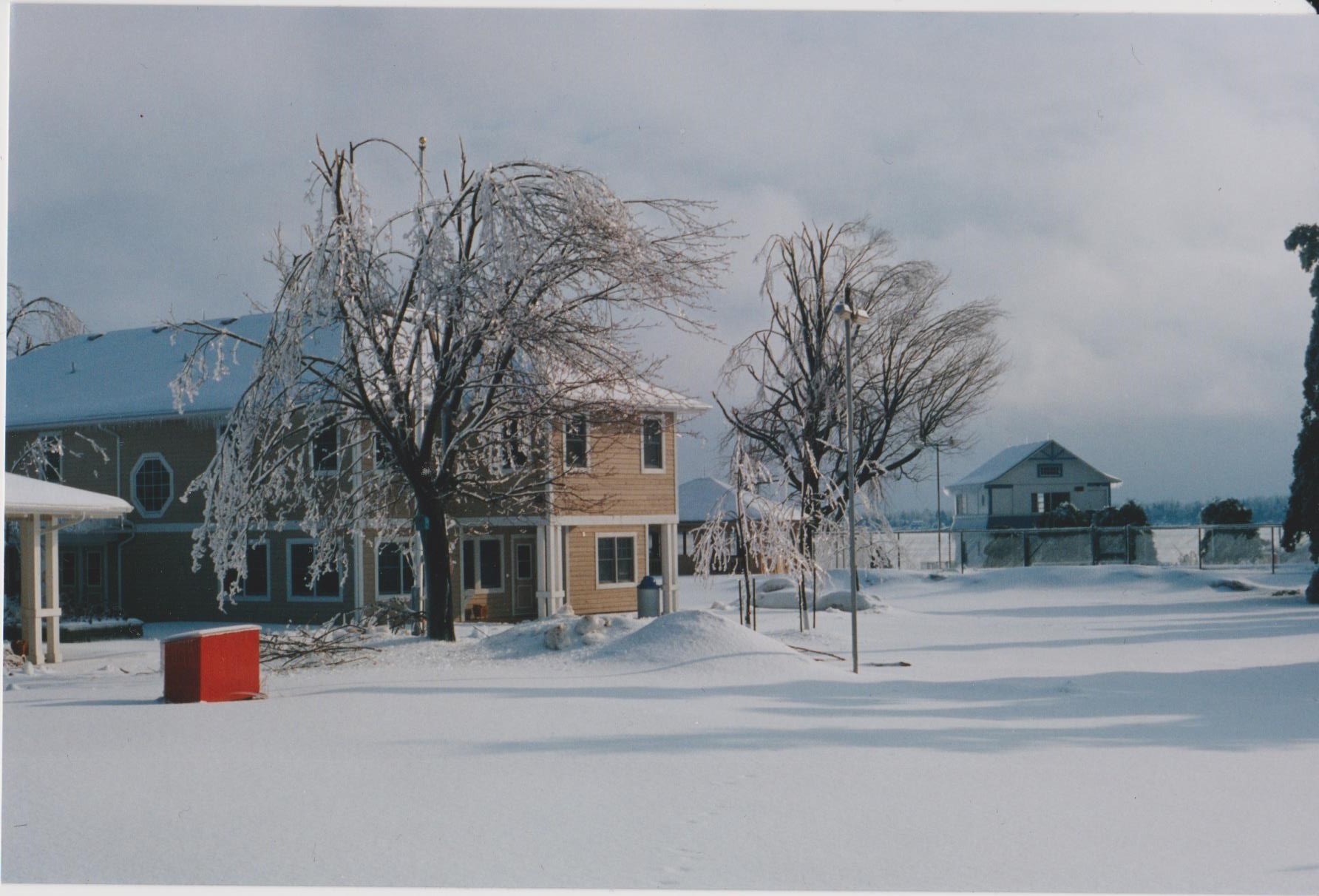 January 7, 2016

Throwback Thursdays - The Ice Storm of January 1998. The trees at camp were heavily damaged and the power was out for an extended period of time.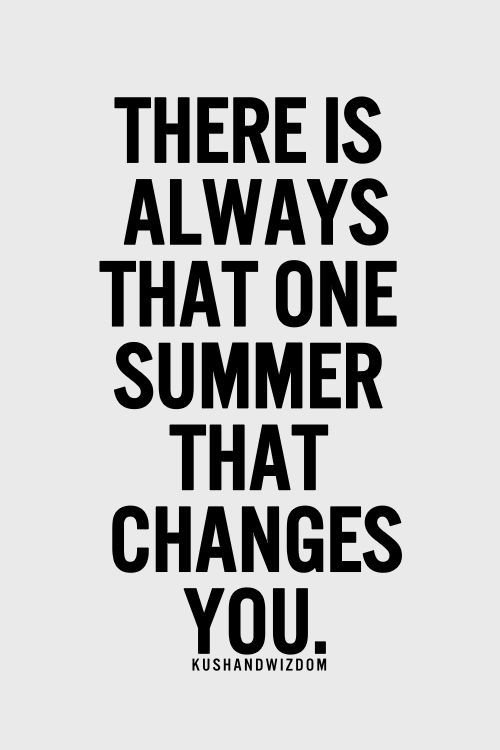 January 4, 2016
The holidays are now over and I am back at work. It was a nice break before the busy camping season begins. Tomorrow the camper applications will be available online. The phones will start ringing and the applications will begin to pour in. It is always such an exciting time of year.

I will be heading out again mid January for the Nyquest job fair tour. This year we will be going to London, Leeds and Dublin to recruit some amazing staff.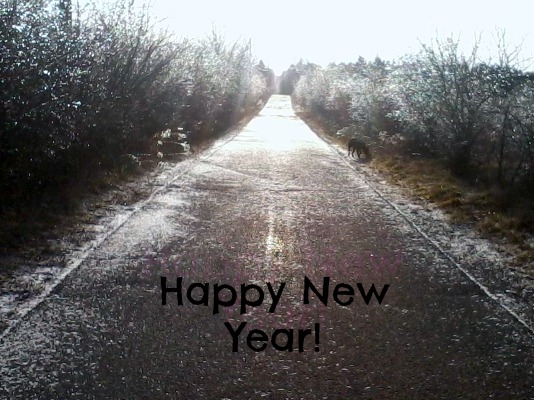 January 1, 2016
Happy New Year!
What a difference a week makes!
December 24, 2015 - mild and no snow!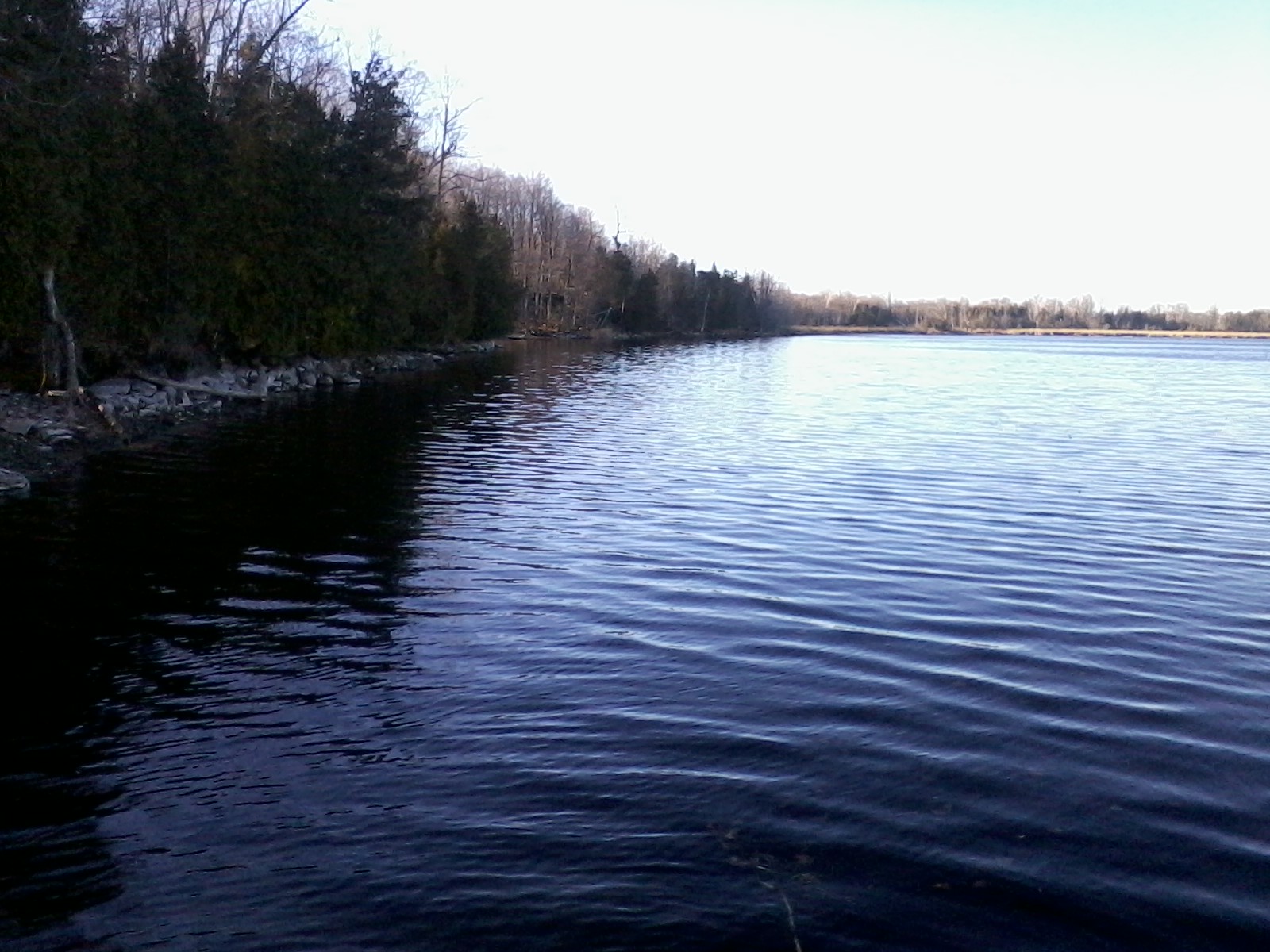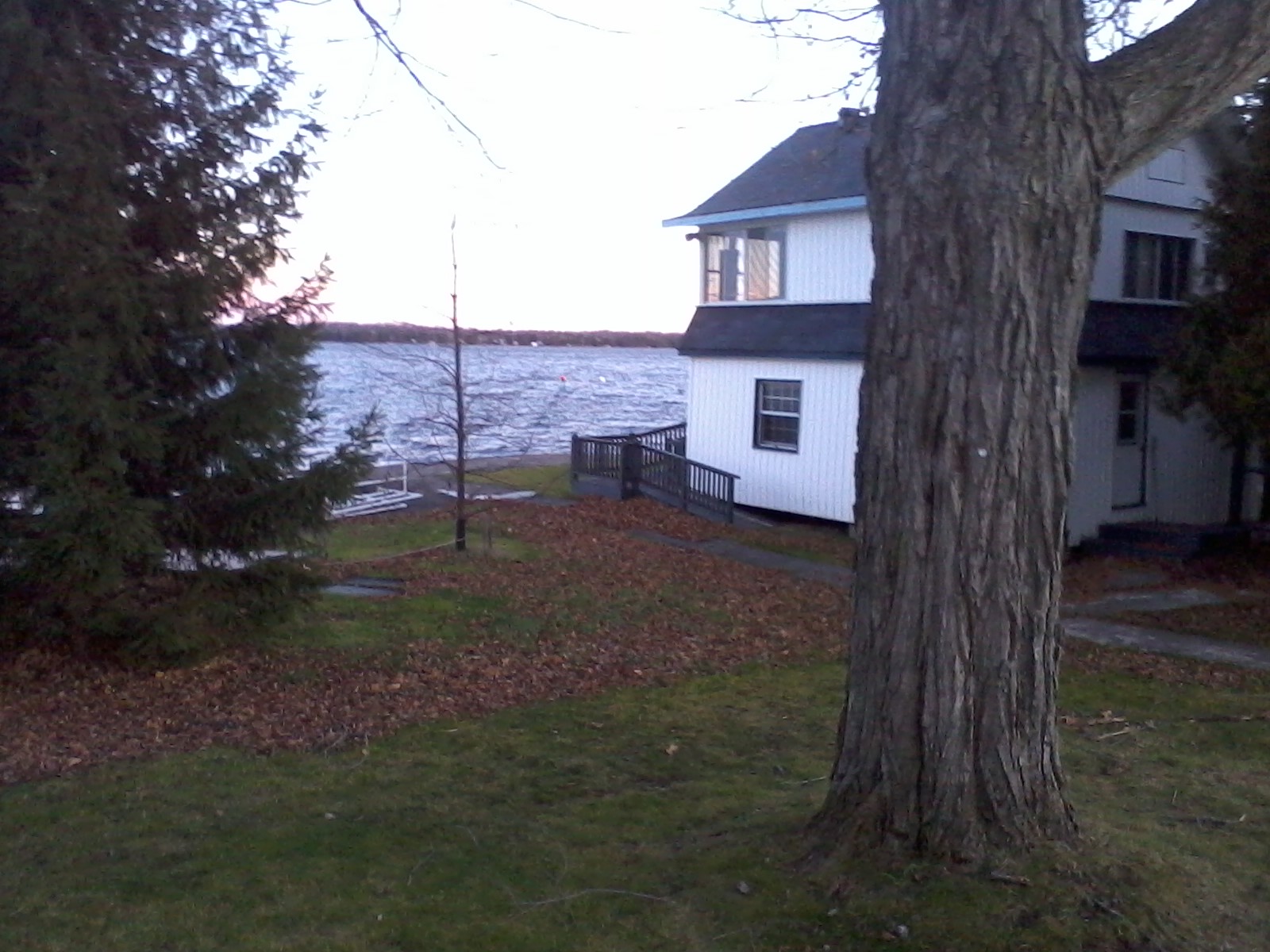 December 31, 2015 - the snow has arrived.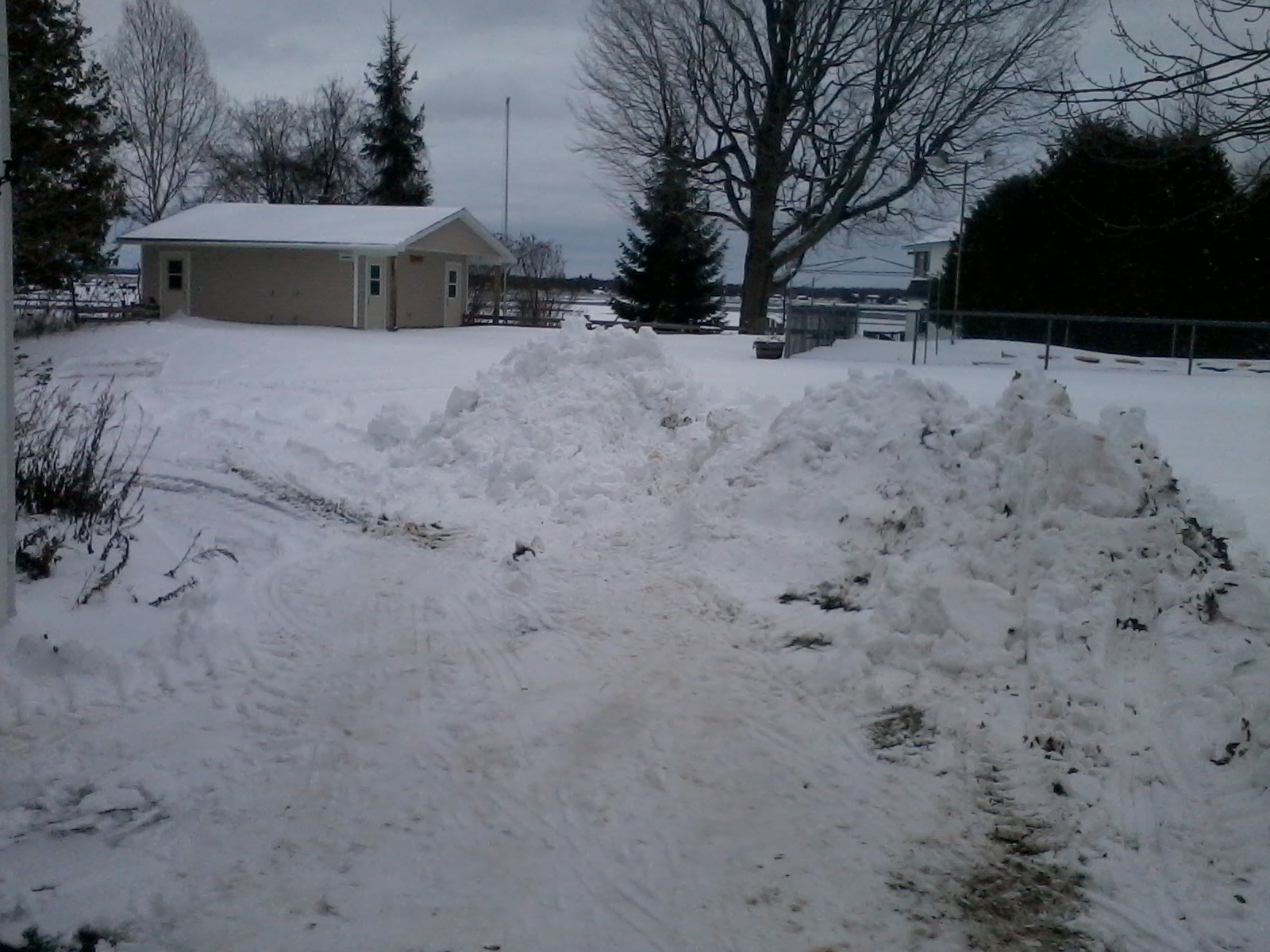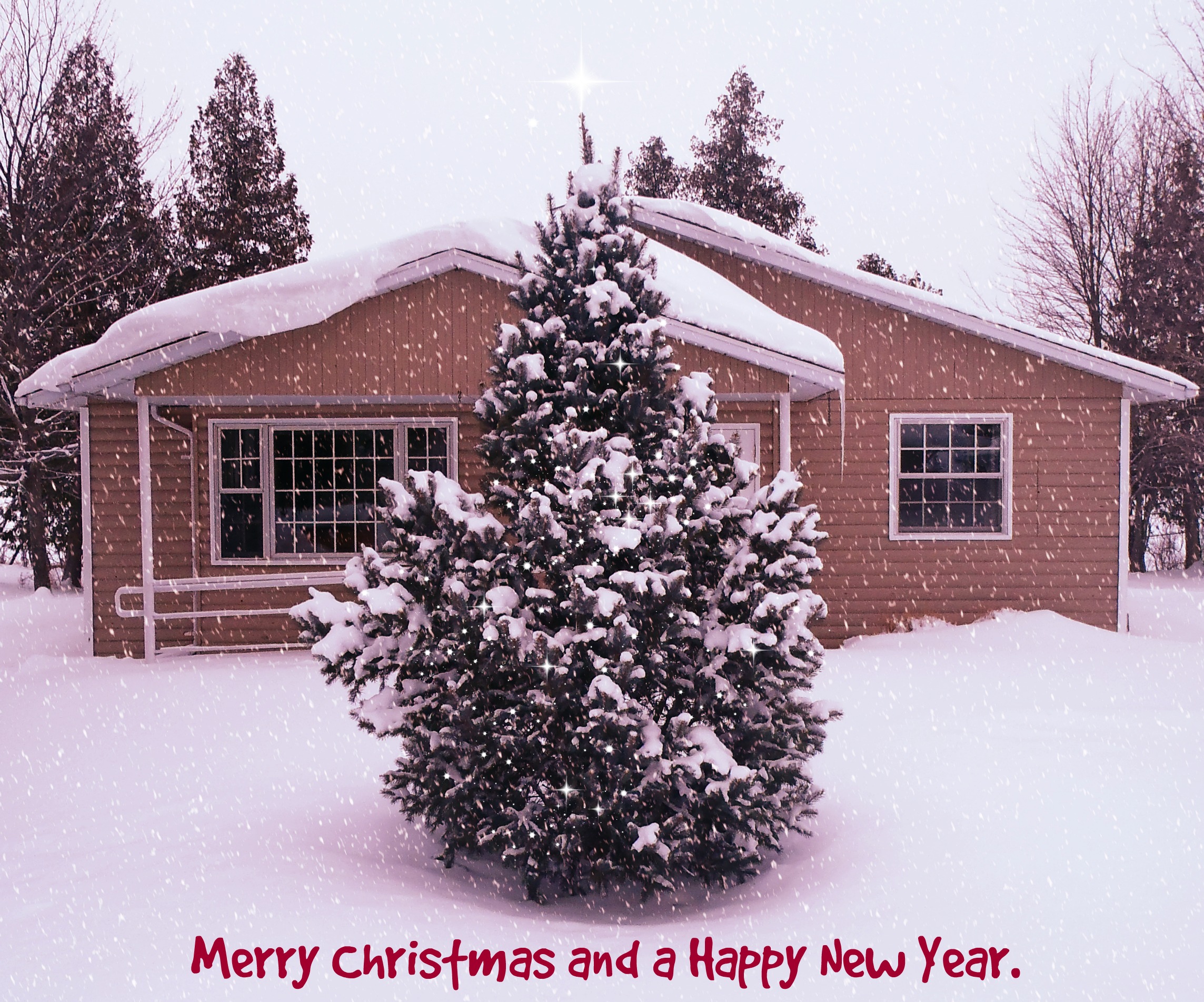 December 24, 2015
I hope everyone has a wonderful holiday with family and friends. The Easter Seals Ontario offices are closed until January 4, 2016.
Jacques' Maple Fudge recipe was part of the Easter Seals Christmas campaign. Here is a copy of the recipe for you.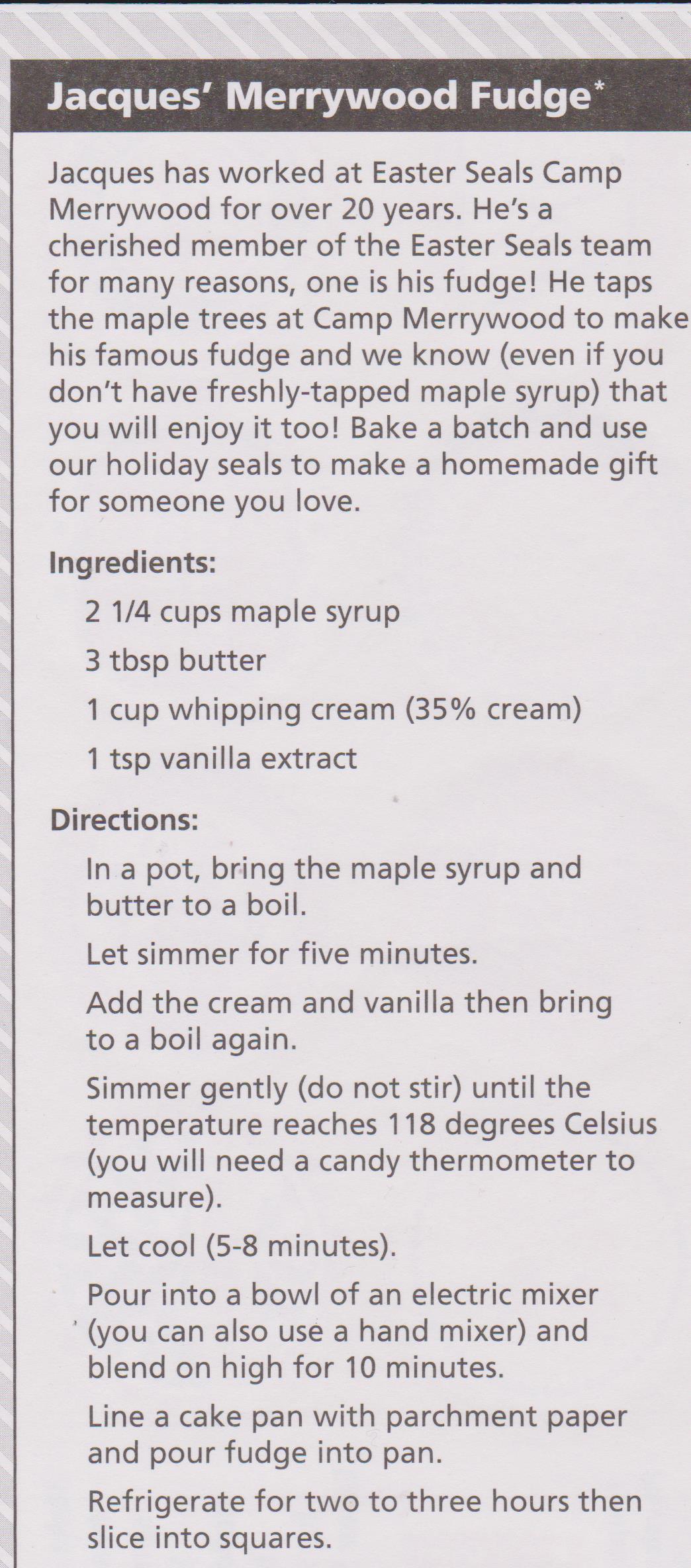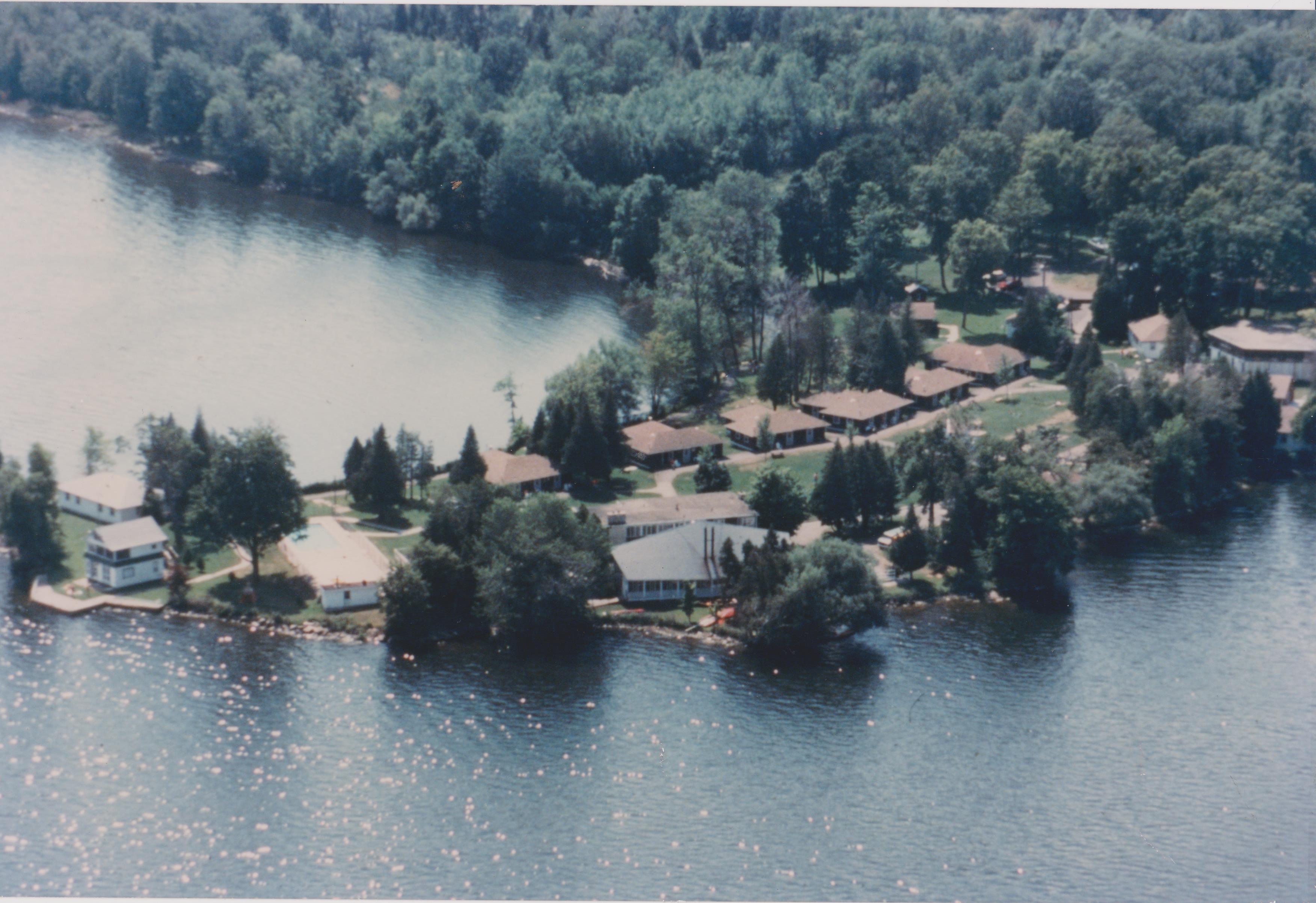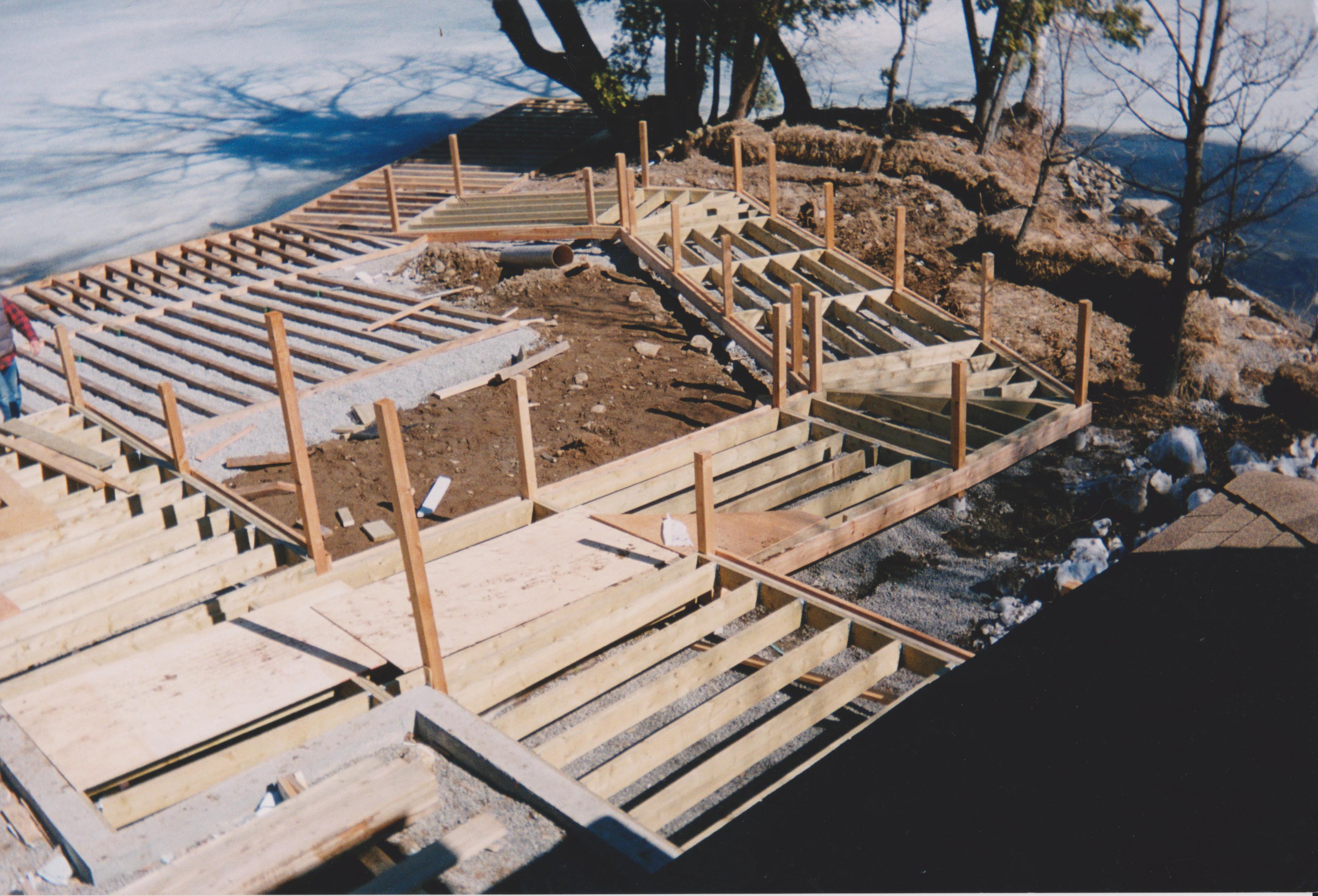 December 22, 2015
It may be the first day of winter, but it certainly doesn't feel like it. My flowers are still blooming on my balcony! Hopefully the snow will come in time for everyone to get out and enjoy it this holiday.
I found some old pictures of Merrywood. The top one is an old aerial view of the camp probably taken before the 1995 and 2005 build. The second and third picture are of the new lodge, dinning hall and canoe dock being built. It was completed in 1995.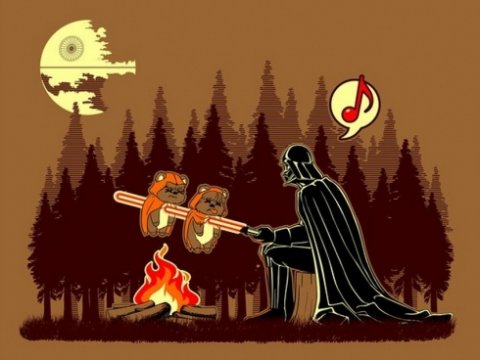 December 21, 2015
I have a feeling that there might be a lot of Star Wars at camp this upcoming summer. I hear it is very good.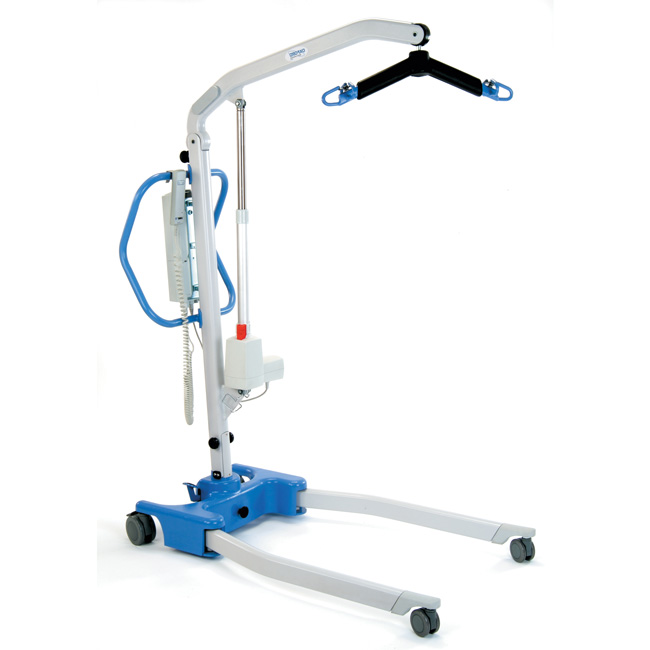 December 17, 2015
A picture of our new mechanical lift. It is electronic so it will be easier to use.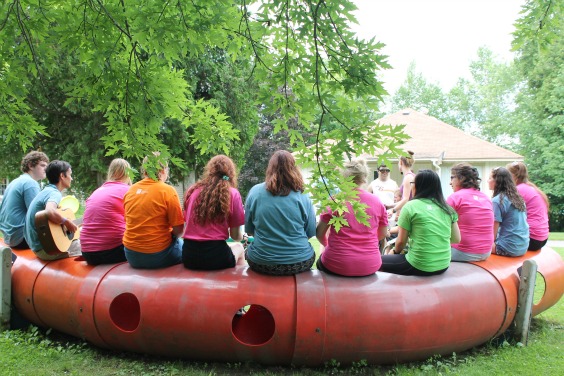 December 16, 2015
Hopefully everyone received the 2016 application package. If not, check your email spam. You can also find the application on the Easter Seals website www.eastersealscamps.org.
New for this year. I have increased the number of counsellors to 30, 6 more then last year. This will give each cabin an additional counsellor. We have been unable to secure an out-tripping site for the one night trips for next summer, so there will be only two out-trippers this summer. A Media programmer will be hired this year to do the DVDs and to run some programs with the campers.
This year the structure of the Leadership Team will change especially for the Waterfront, Land and Special Events. Each will be a Program Director but with their area of specialty. So we will have a Program Director (Waterfront), Program Director (Land) and Program Director (Special Events & Fun). All will report directly to me.
We were also very lucky to have just received a wonderful donation from a Foundation that has funded a lot of our recent purchases. We will use this money to purchase 2 much needed mechanical lifts and some prospector canoes for the tripping program.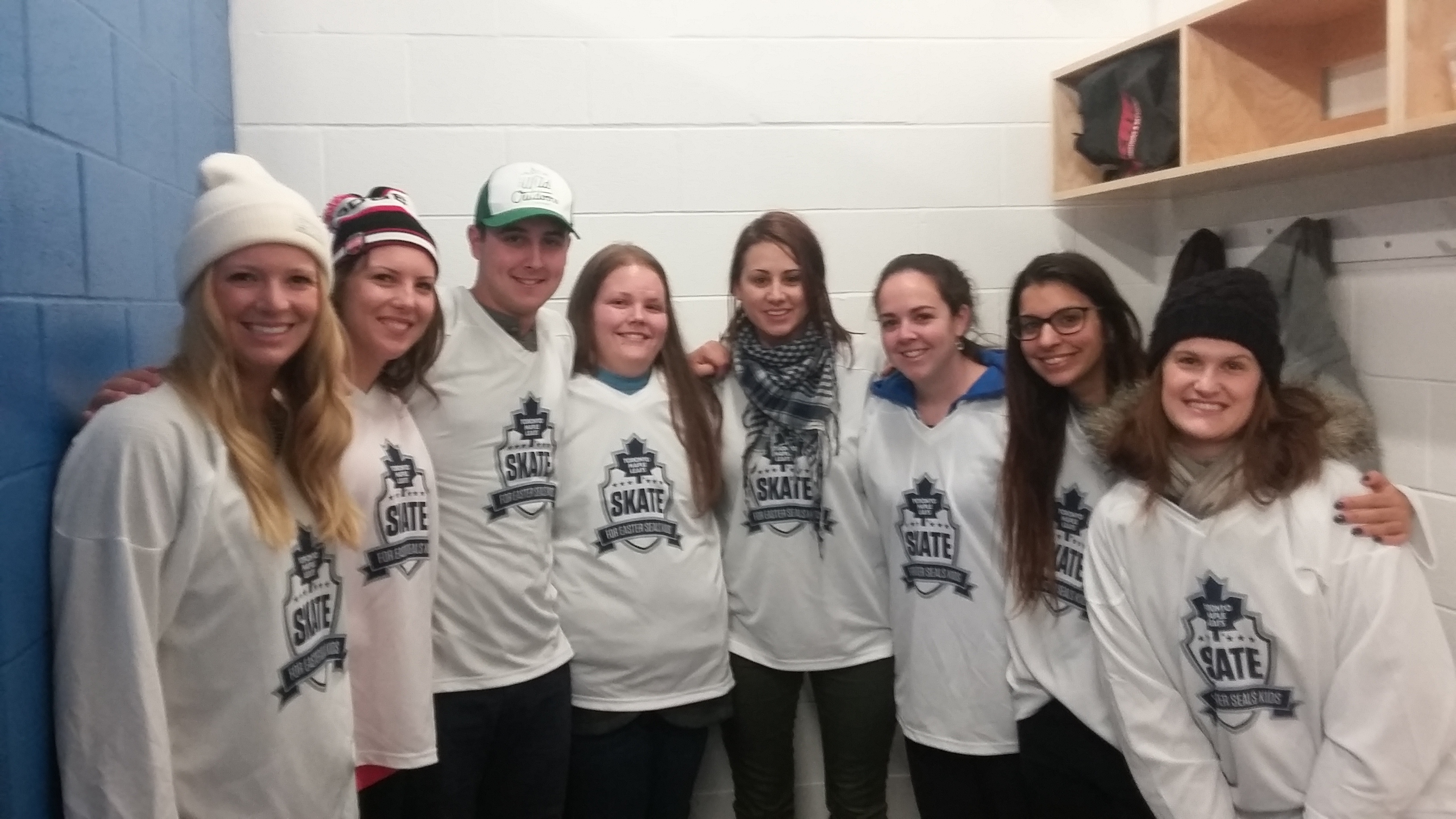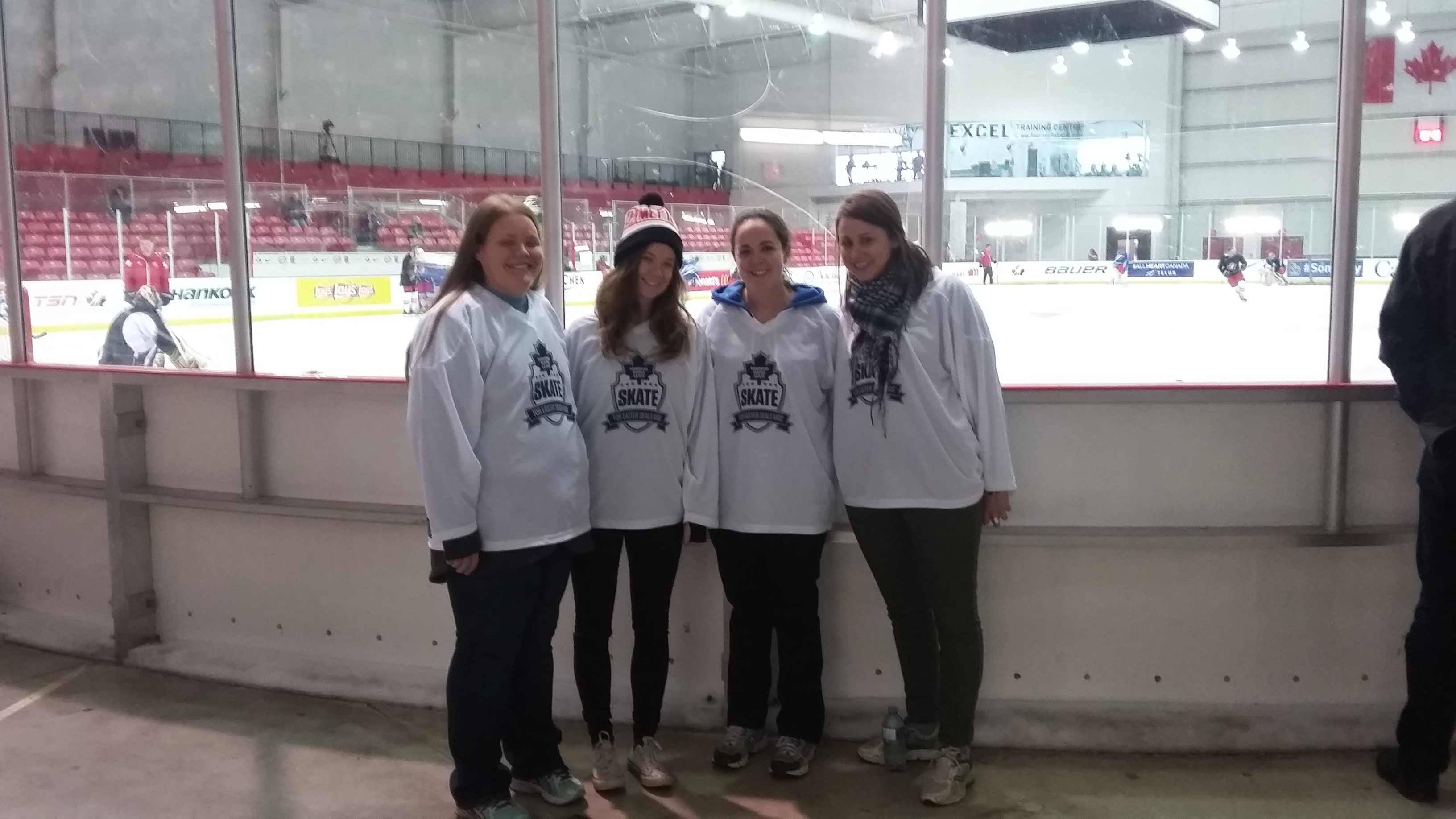 December 15, 2015
I am back from holidays in time to get the staff applications out today.
Returning staff should find the application in their email. The application package can also be found online at www.eastersealscamps.org. The first application is already in!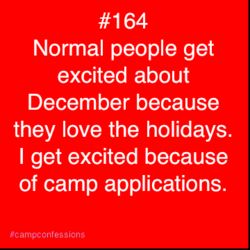 I would also thank all of the staff who volunteered at the Skate last weekend. It looks like you had a great time and your help was greatly appreciated.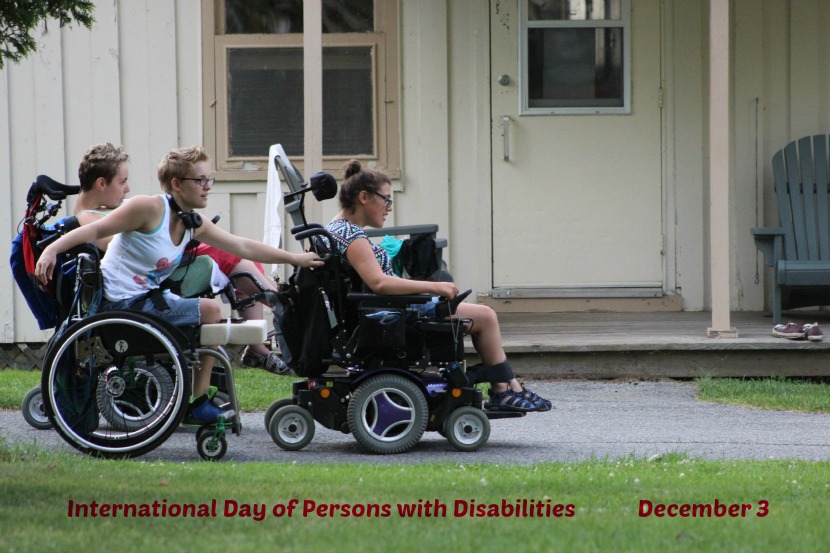 December 3, 2015
Today is the International Day of Persons with Disabilities.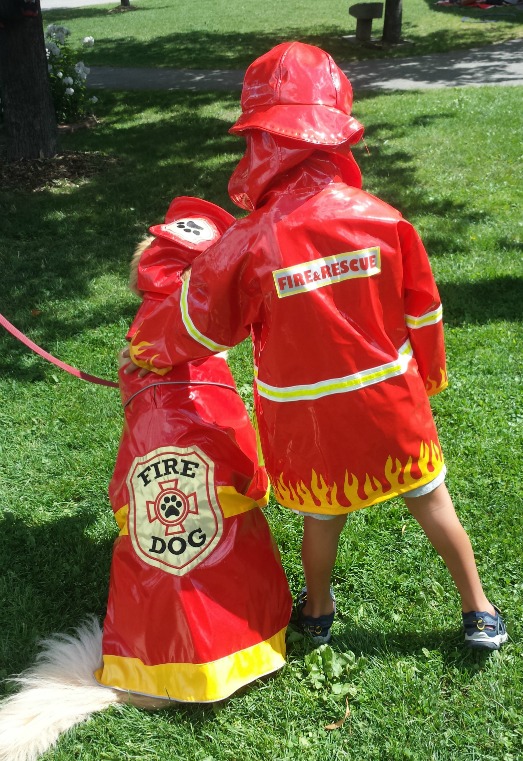 December 1, 2015
Today is Giving Tuesday. Click here to visit the Easter Seals Ontario giving Tuesday page.
Flashback Thursday
November 26, 2015
I am back from sunny Florida in time for the cold and snow in Toronto. A hard transition from 33C to -3C was hard.
The 2016 dates have been posted and can be found on this site or on the Easter Seals website www.eastersealscamps.org. This year July 1 - Canada Day falls on the staff days off. This will allow people to go into Ottawa and enjoy the amazing celebrations there that day.
The application package will be emailed to all returning staff December 15th. It will also be available online on that day. Camper applications will go online January 5, 2016.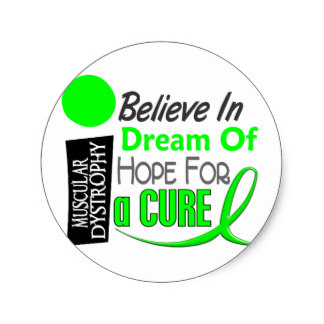 November 20, 2015
It is amazing the research that is going on right now in the medical field. I am not sure if you have seen the article about new research into Muscular Dystrophy. Here is the link to the article. You will recognize one of our campers in the article.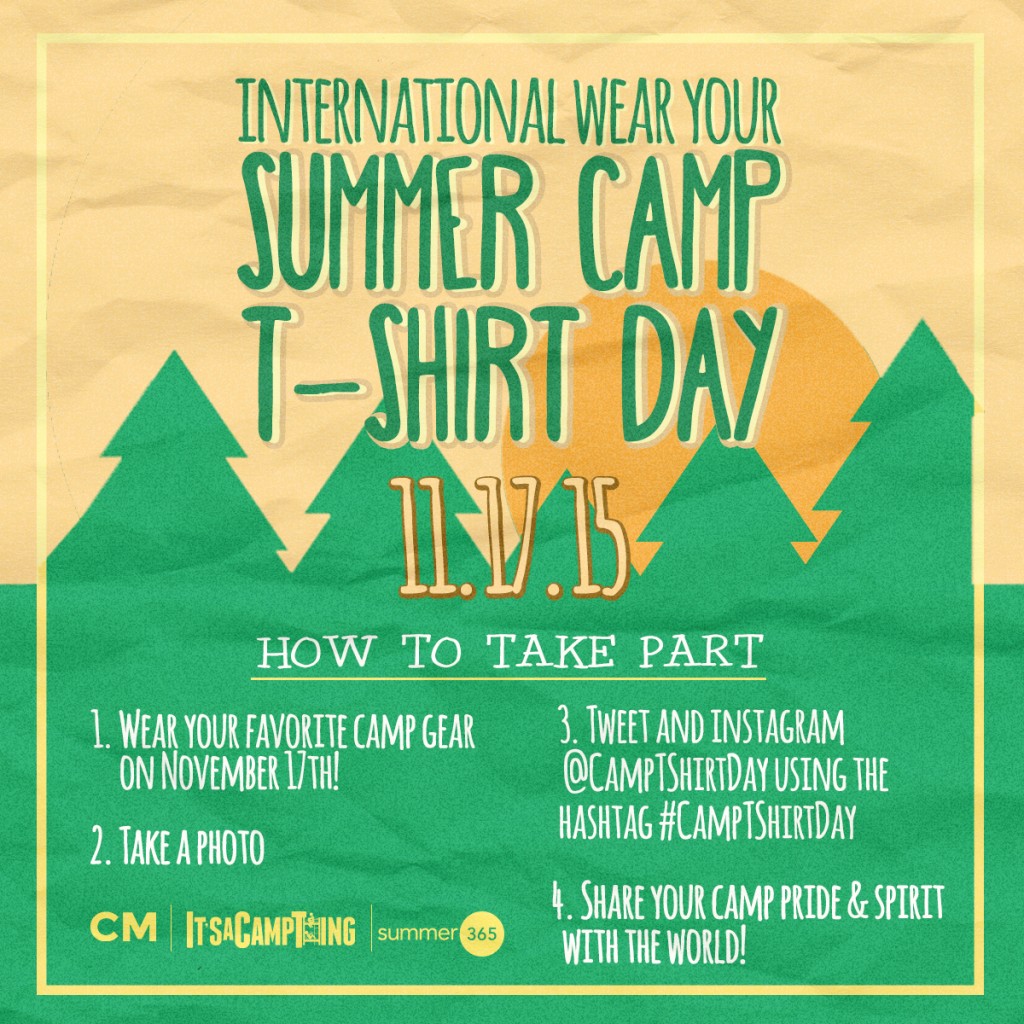 November 16, 2015
Tomorrow is International Wear your Camp T-Shirt day Don't forget to put on your camp shirt. You can share it at #camptshirtday!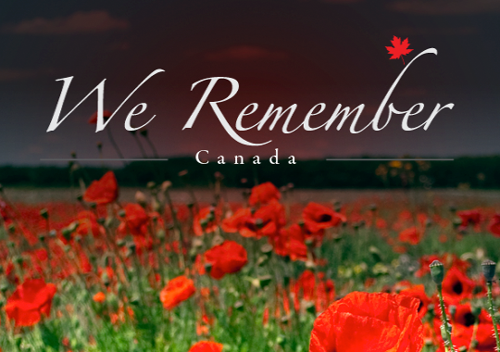 November 9, 2015
Just a reminder that Remembrance Day is on Wednesday. Take the time to remember the sacrifice that many of our family members made for Canada.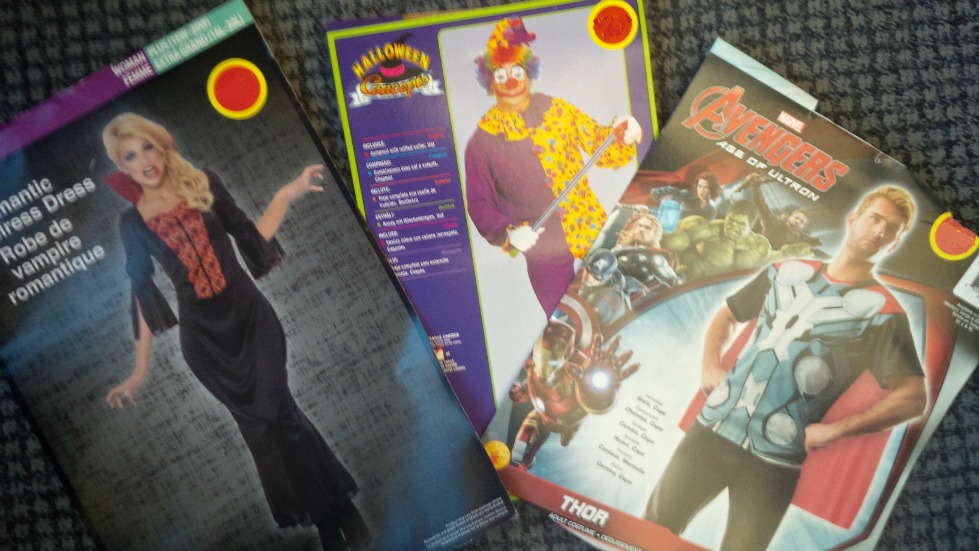 November 2, 2015
Love the after Halloween sales. Walmart had 75% off all Halloween costumes and face make-up. I was up early yesterday morning and was able to purchased lots of fun costumes and face paint for camp. I am excited to see the costumes in use next summer.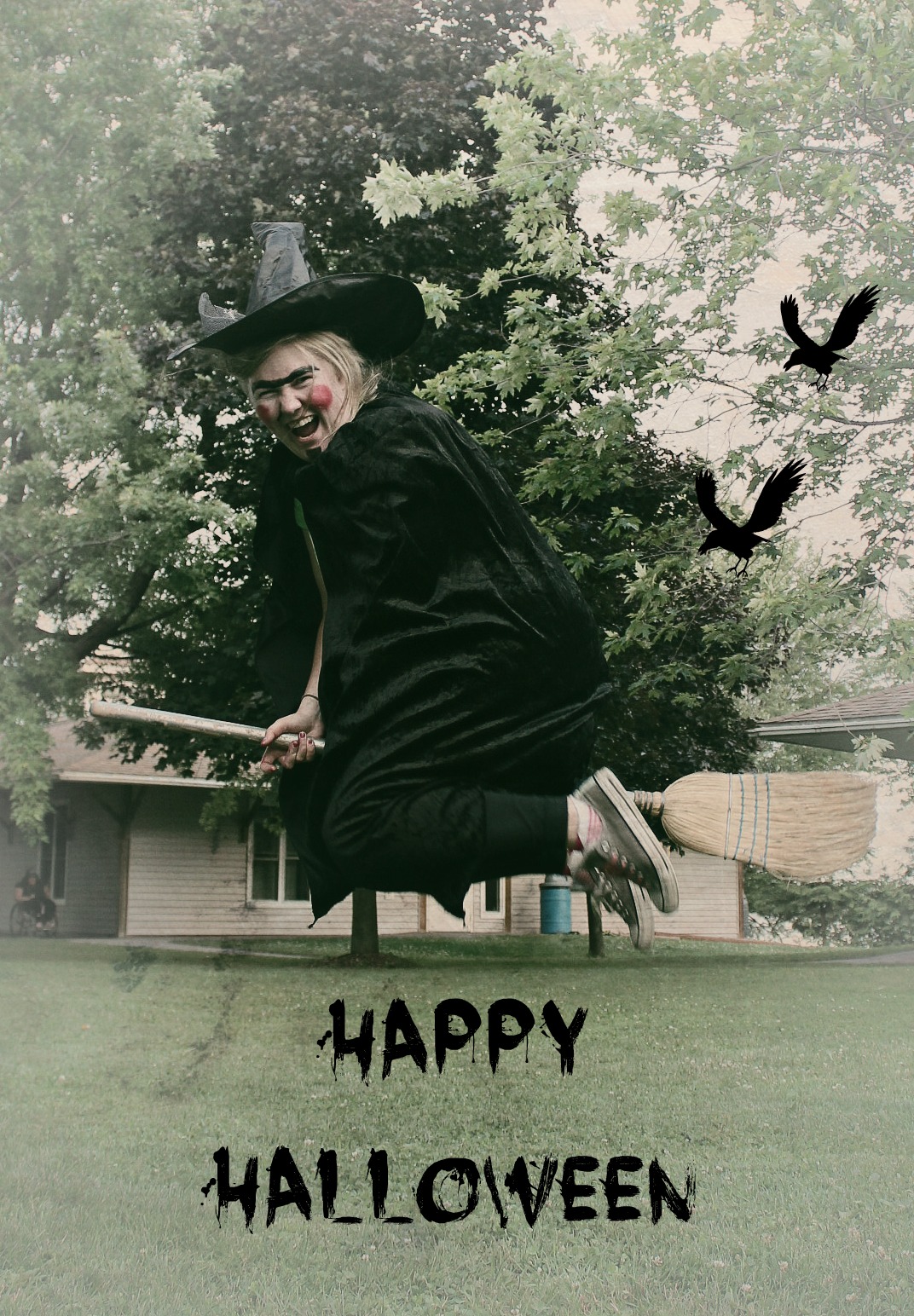 October 31, 2015
HAPPY HALLOWEEN!
Have a fun day.
Thanks Stephanie for a great picture!
October 30, 2015
Tomorrow is Halloween! Although looking at everyone dressed up on the streets of Toronto today, I think many people will be stretching Halloween to two days.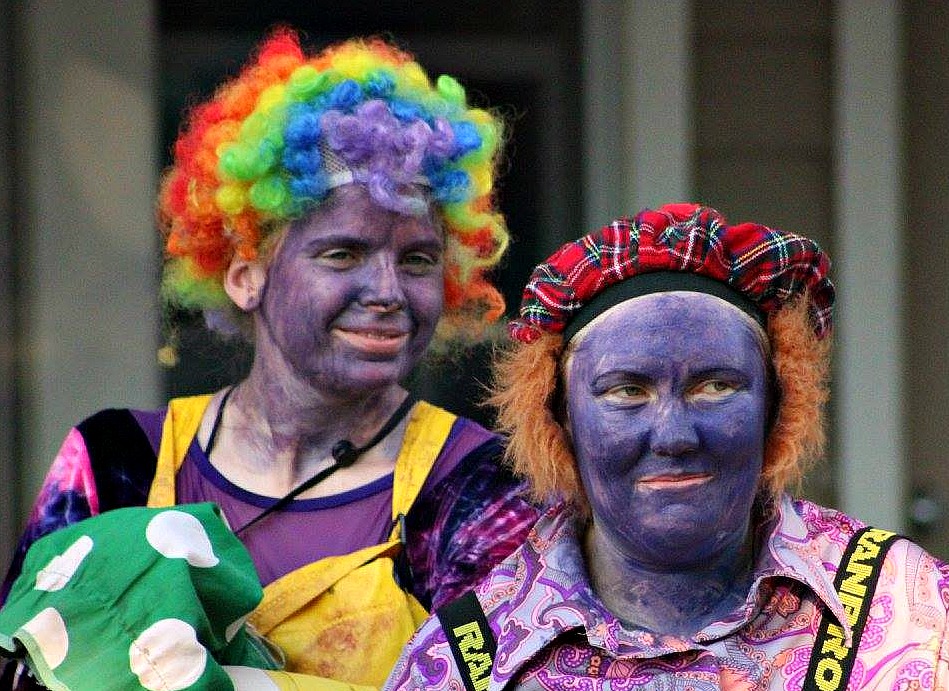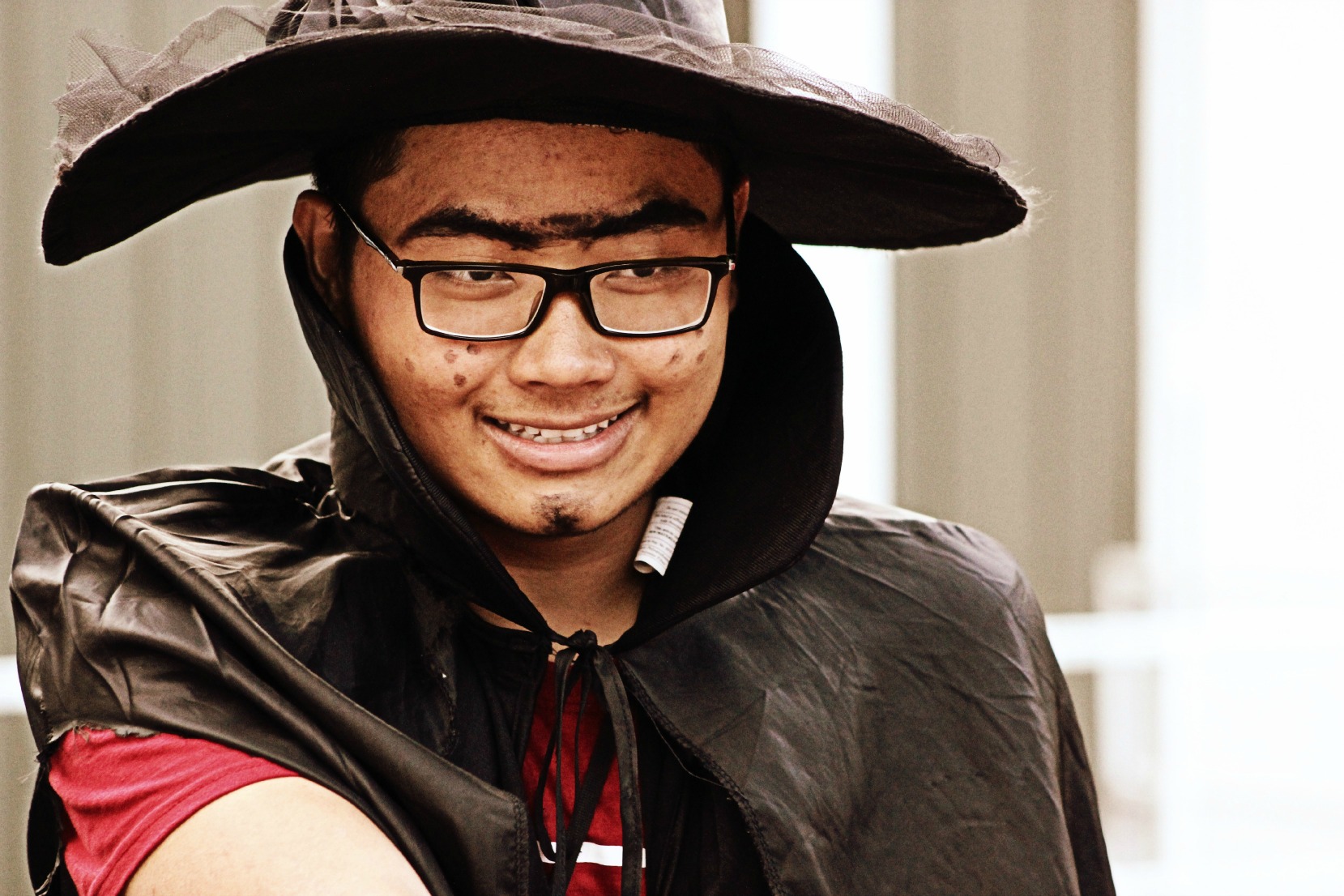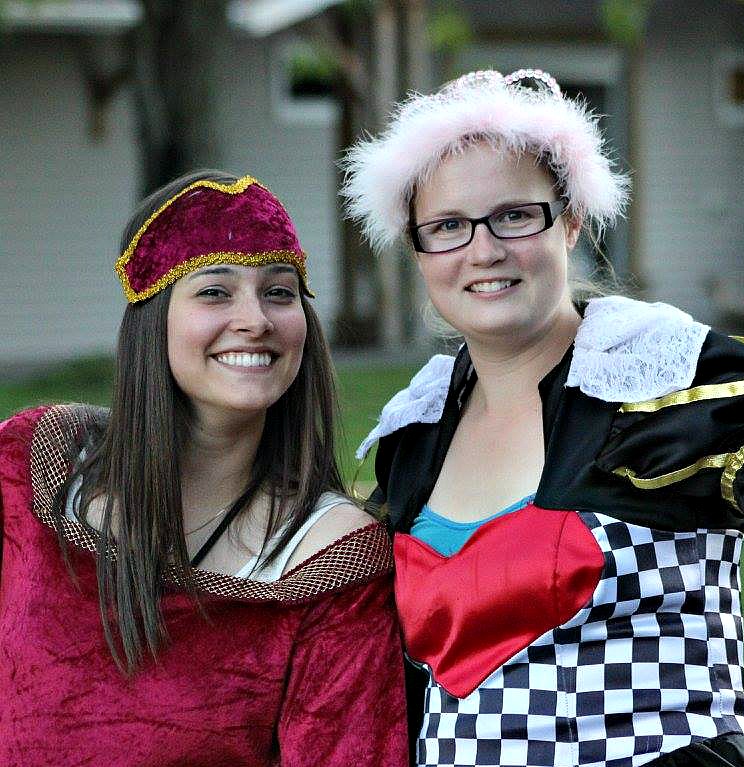 October 29, 2015
Only 2 more days until Halloween.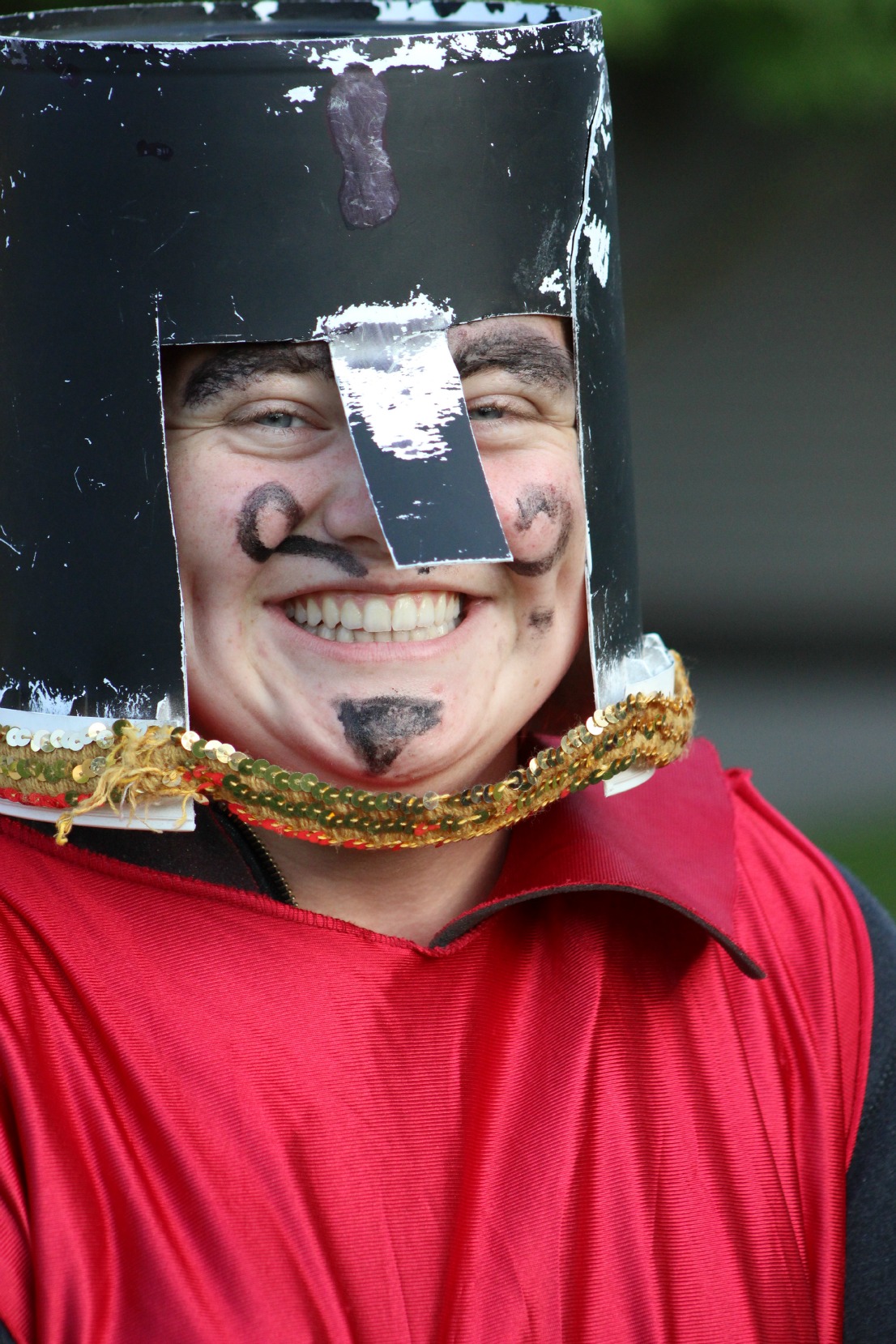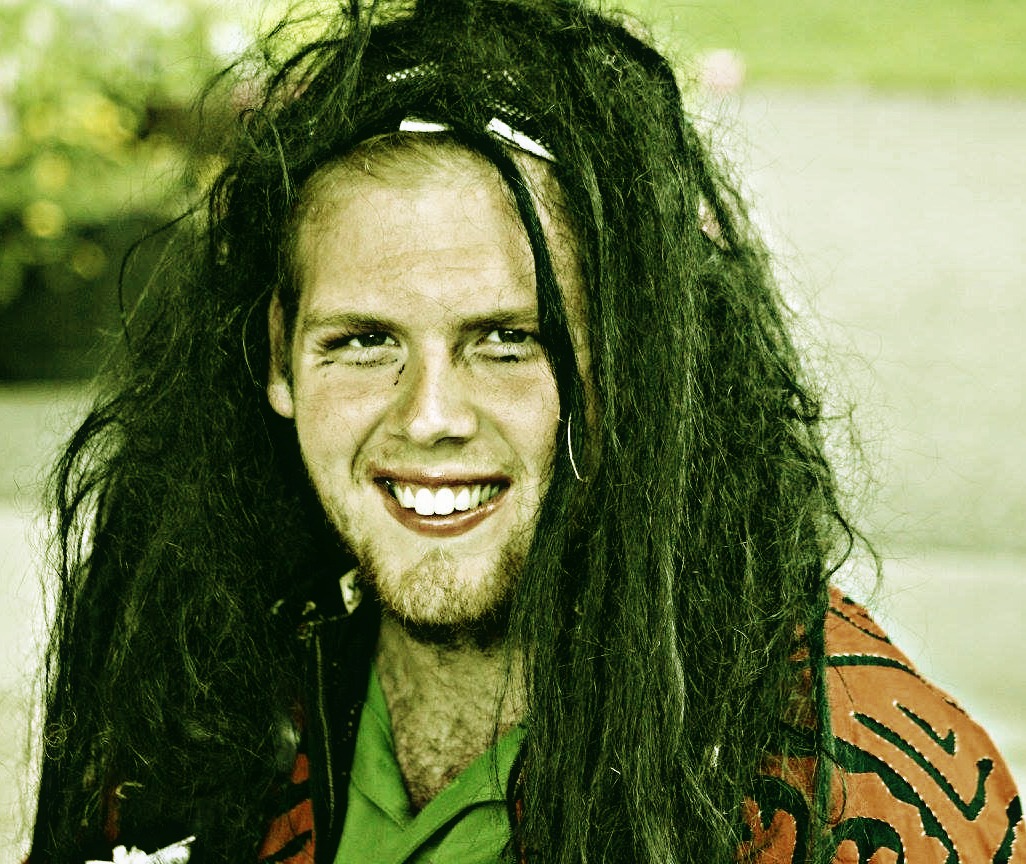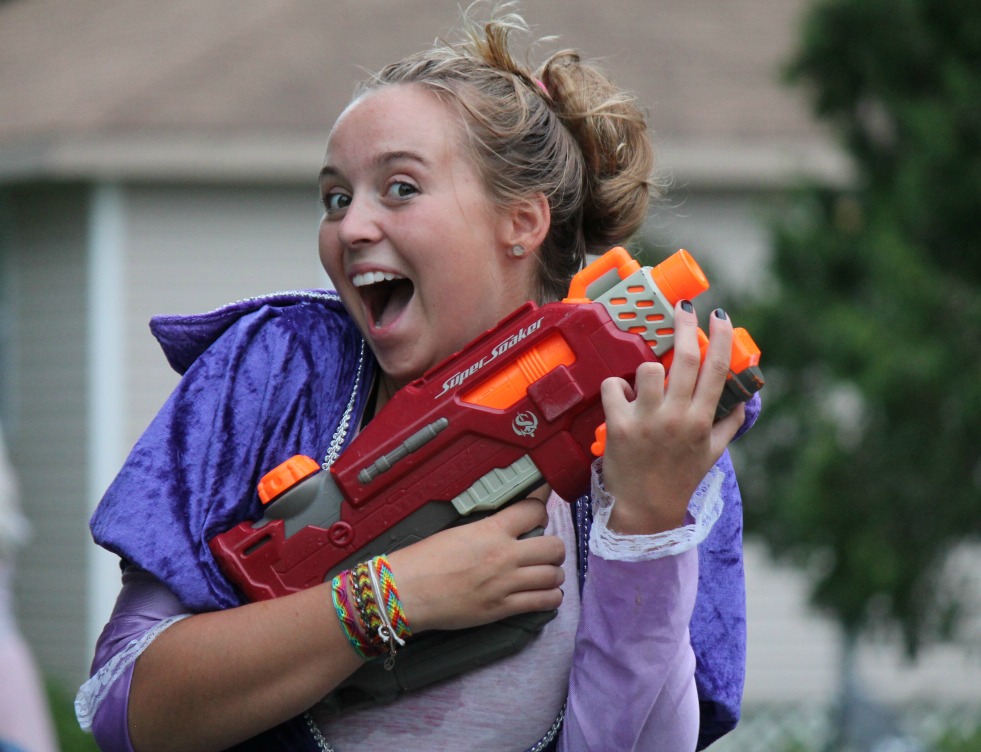 October 28, 2015
3 days until Halloween! It is a dark and rainy day here in Toronto. Happy National Chocolate Day!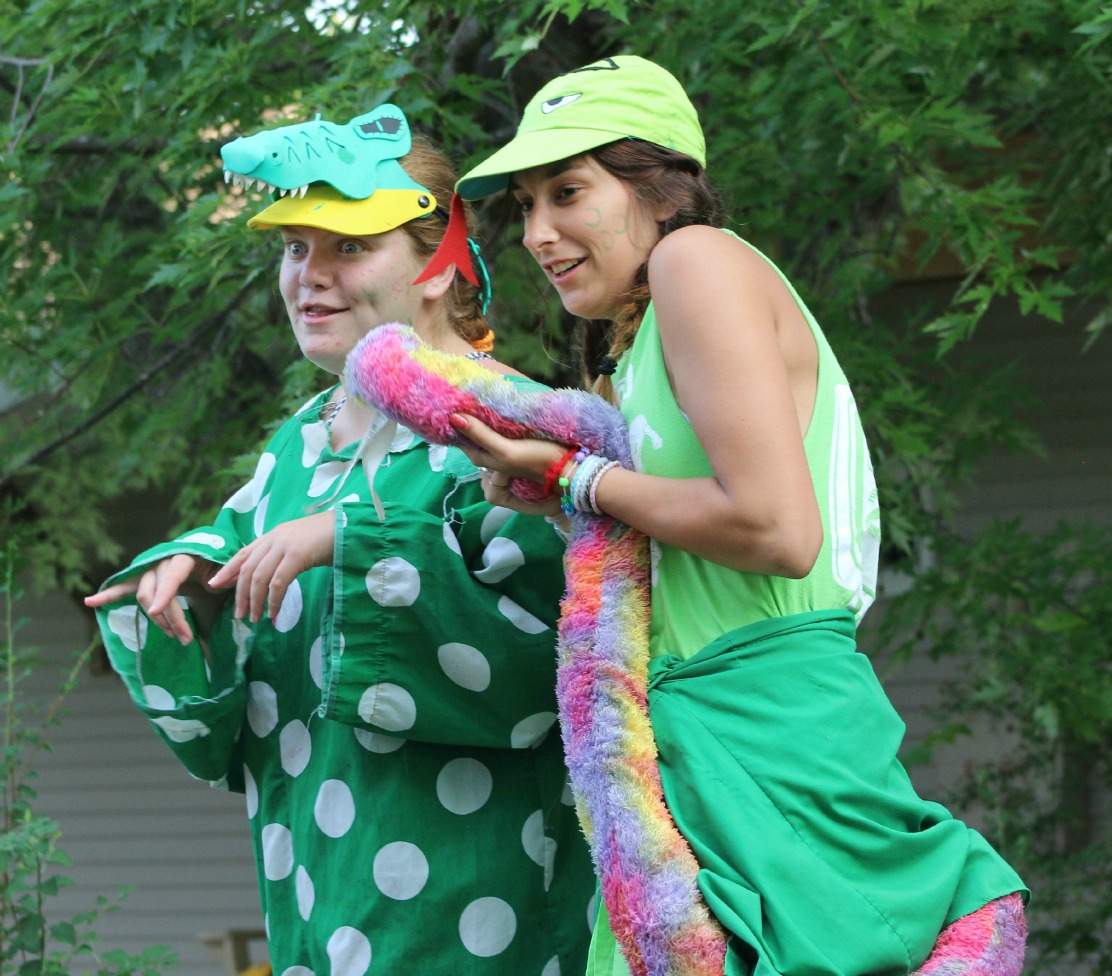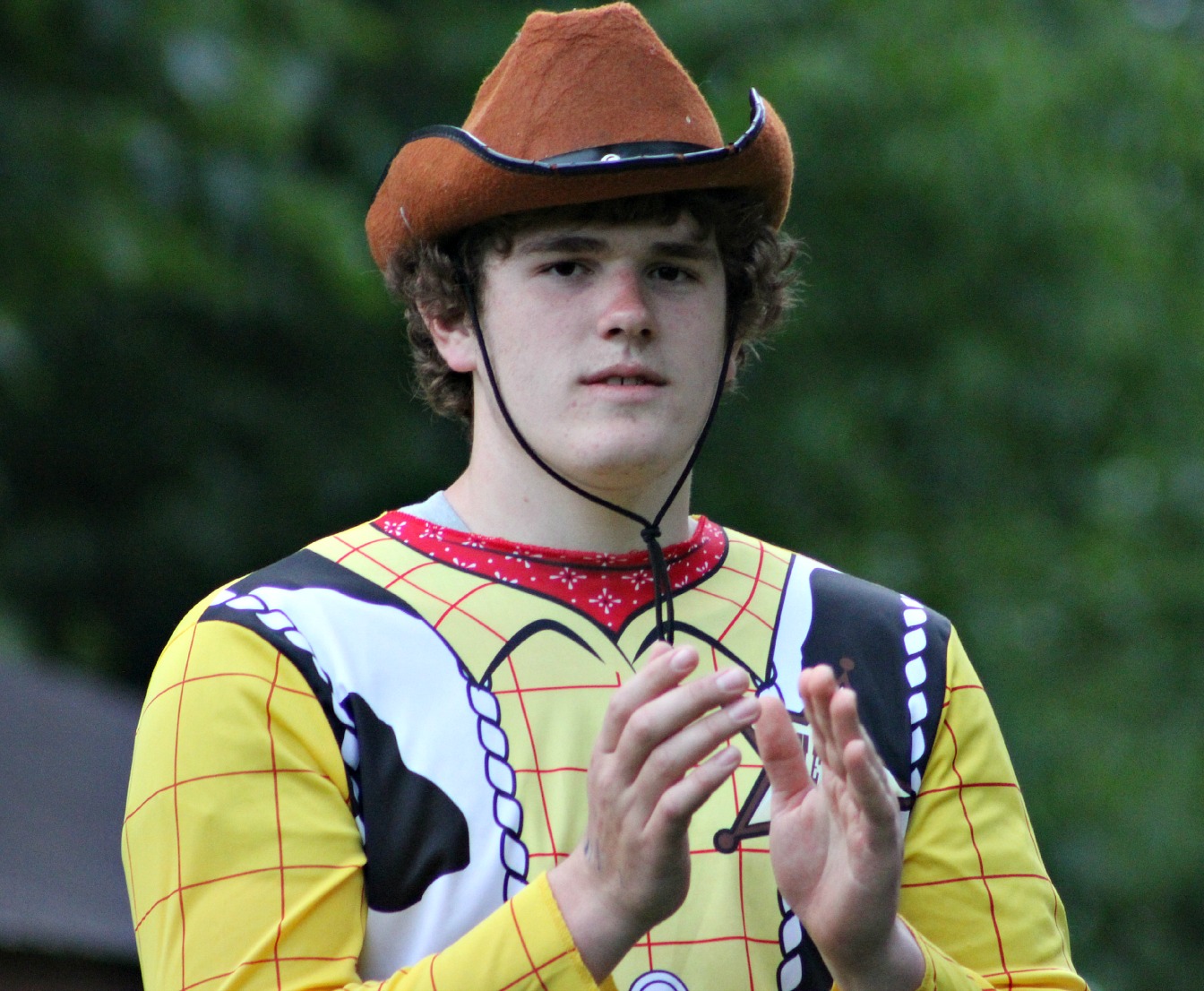 October 27, 2015
4 days until Halloween!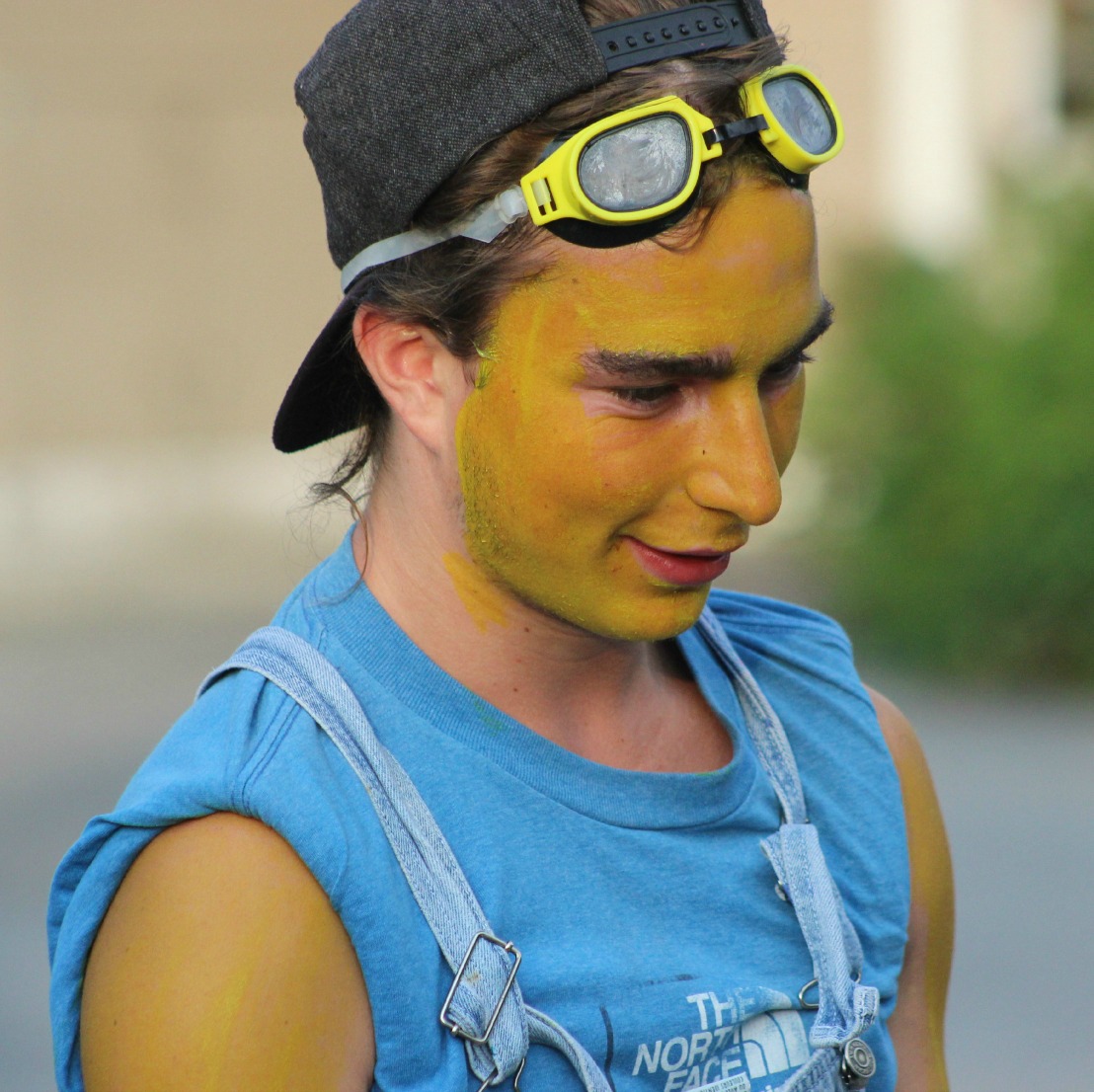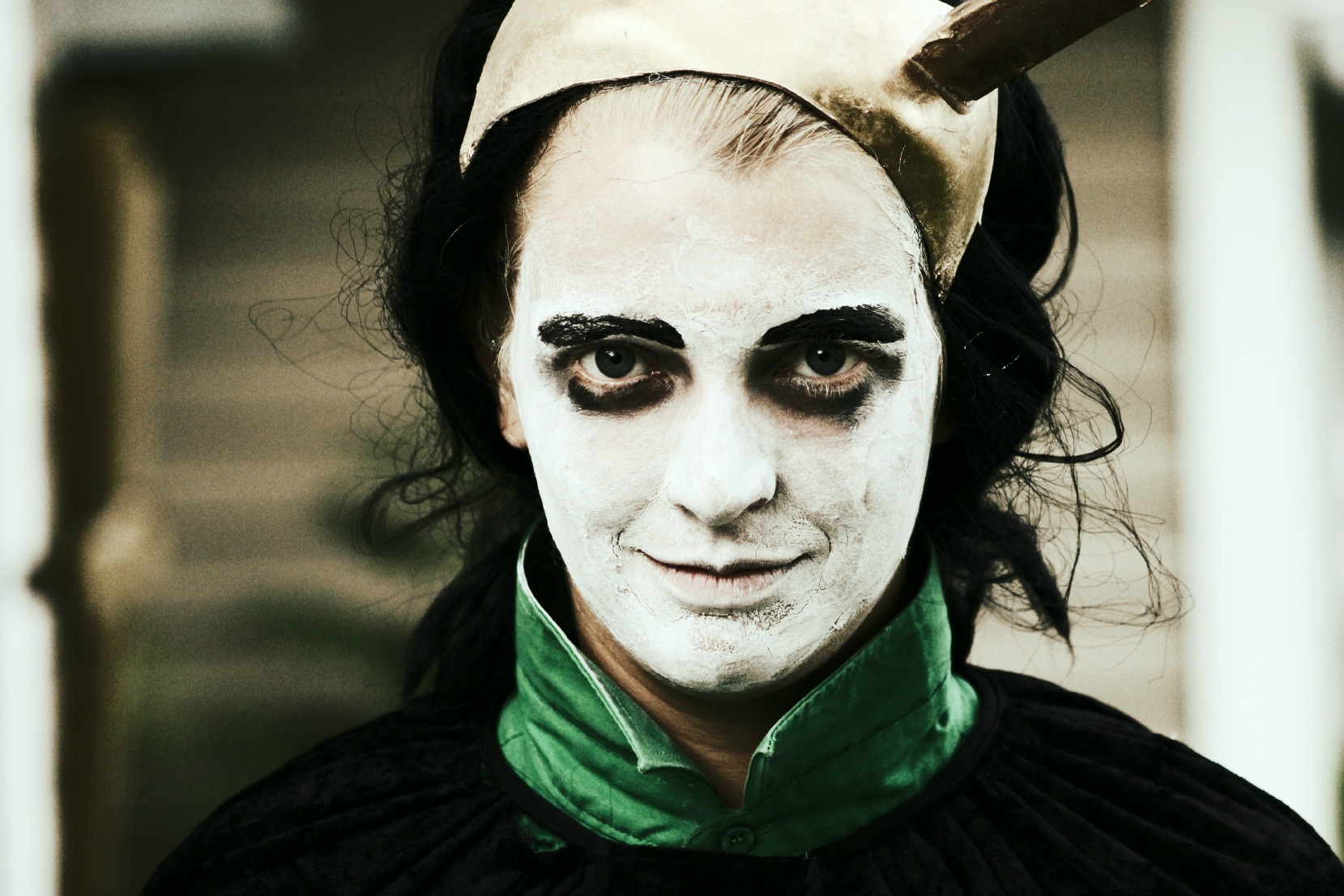 October 26, 2015
Halloween is just around the corner, but at camp every day is like Halloween as someone is always in a costume.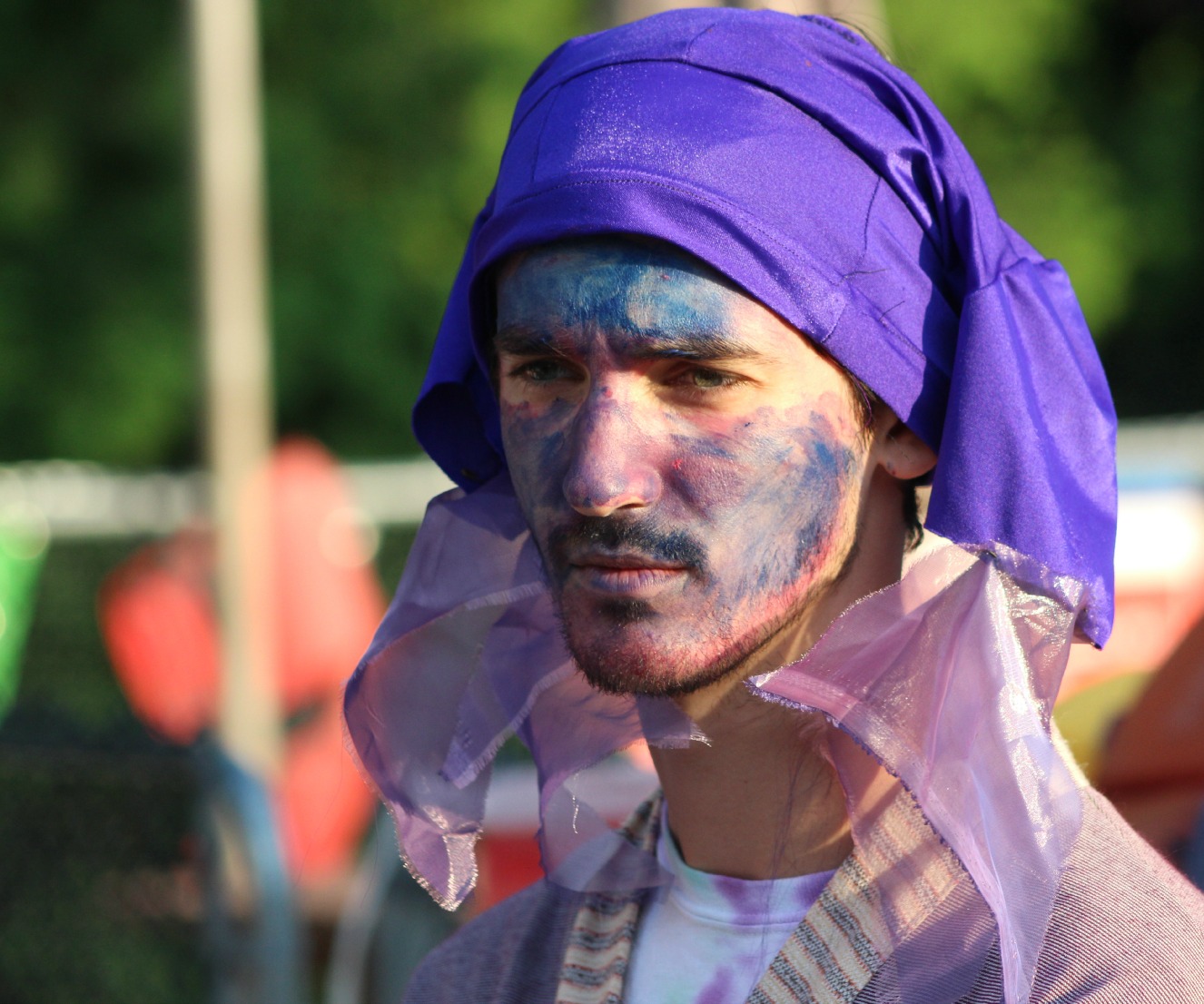 October 20, 2015
What a crazy night - the Blue Jays won in an amazing fashion and the Liberal Government swept the election! Hard to know what to watch, lots of flipping back and forth on the television. Here is a picture of the MS campers and staff meeting Justin Trudeau, our new Prime Minister at Mont Cascade.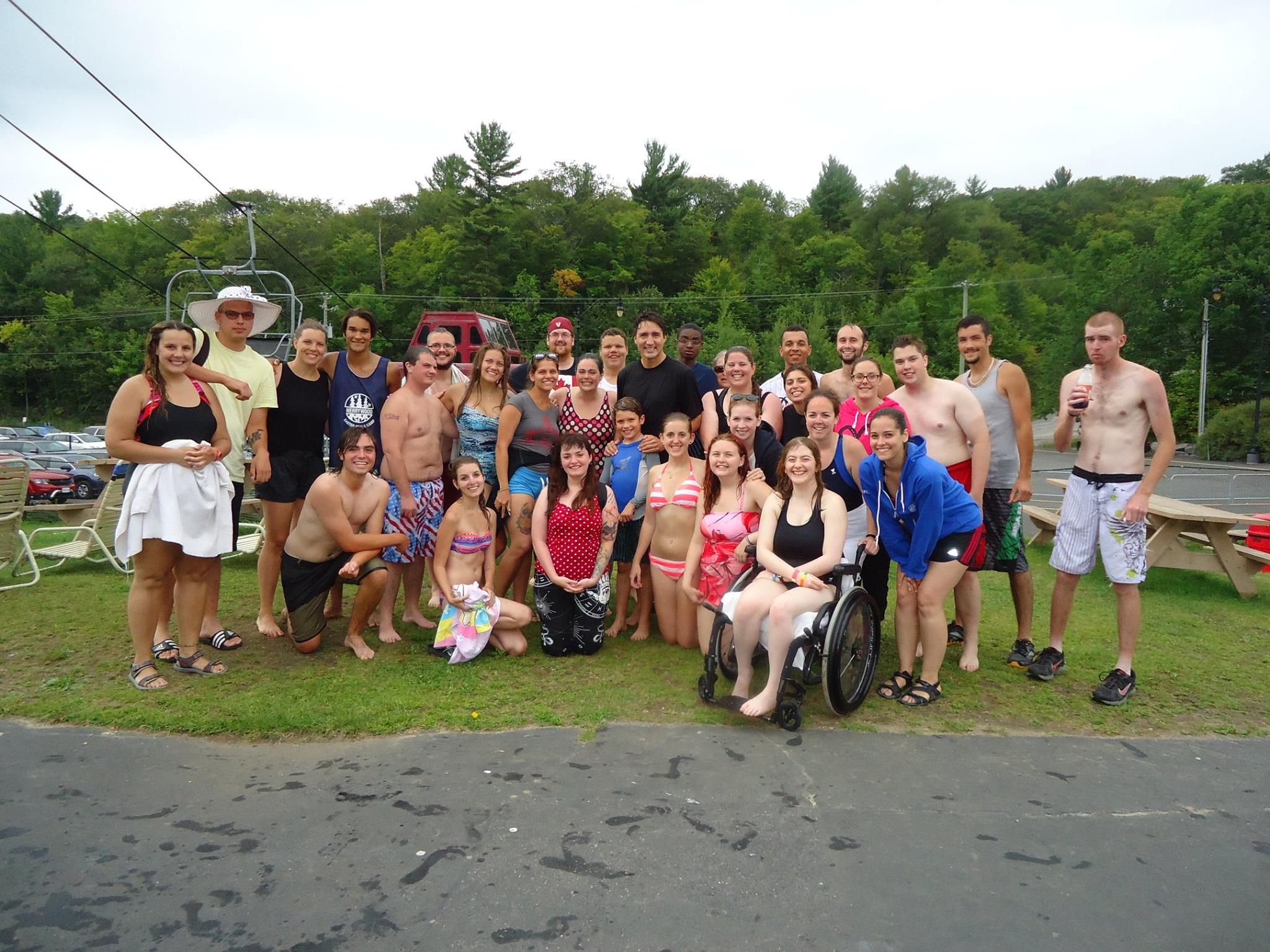 The old sandbox between Bear & Pine cabin is now gone.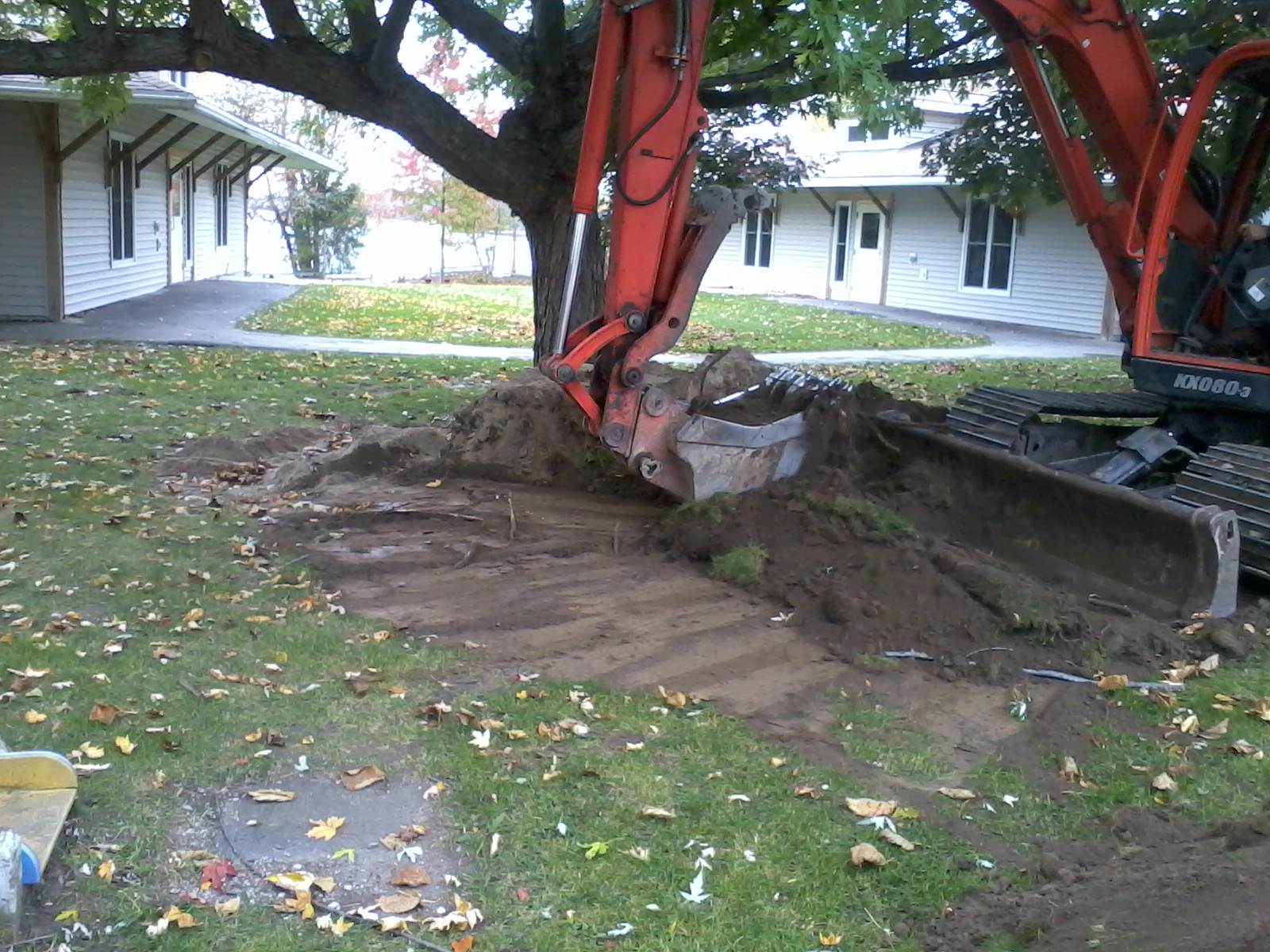 October 19, 2015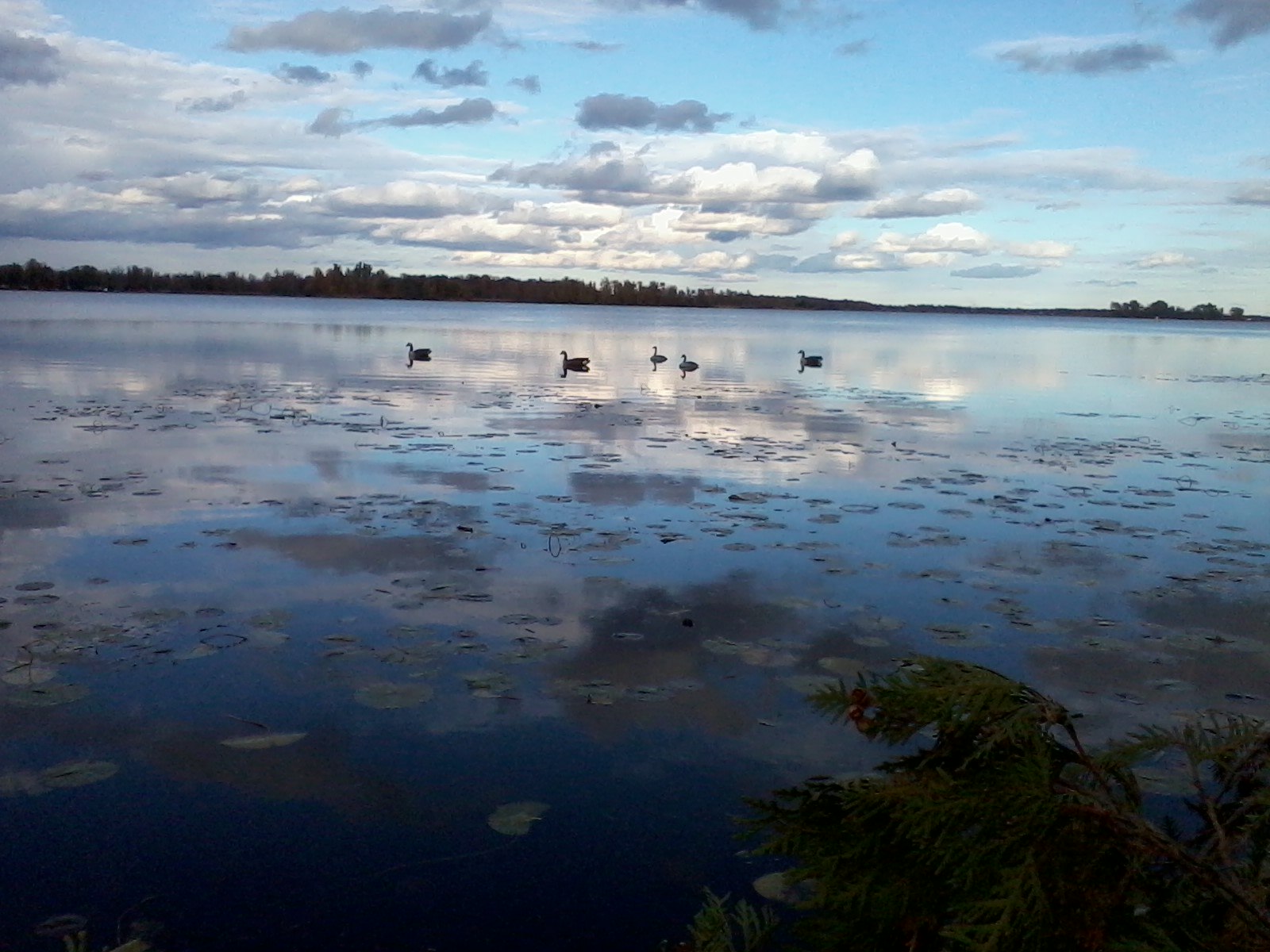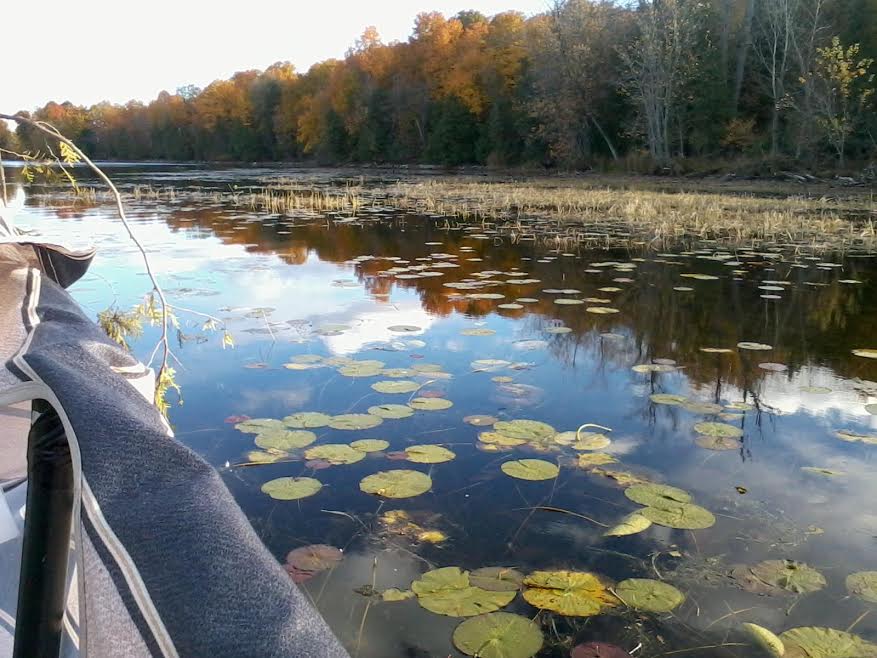 Strange to see snow again especially as it has been so mild out. It was a very cold weekend. Here are a couple more fall pictures of the shoreline and Canadian Geese on the lake.

Today is election day - please don't forget to Get out and Vote!
October 16, 2015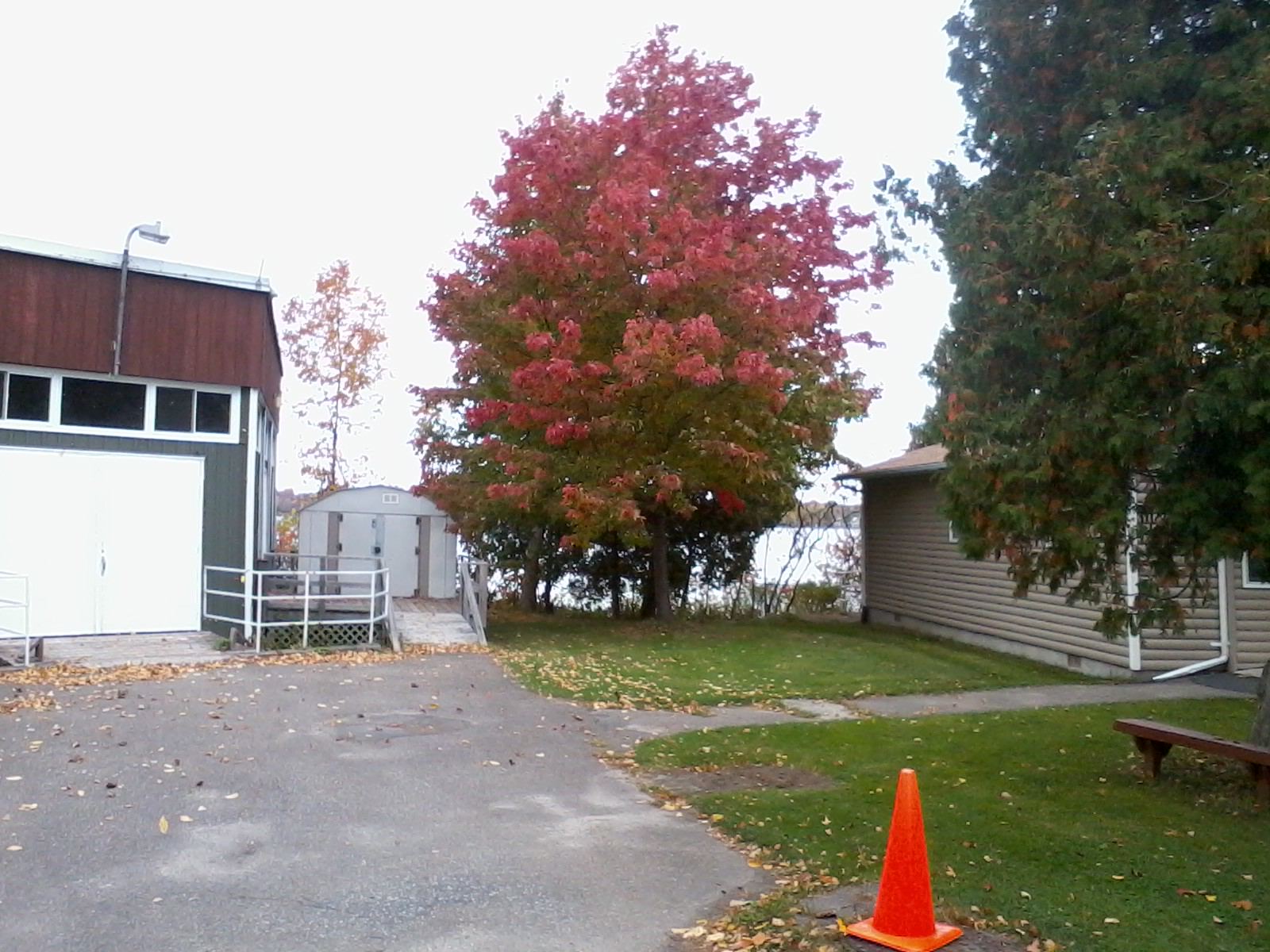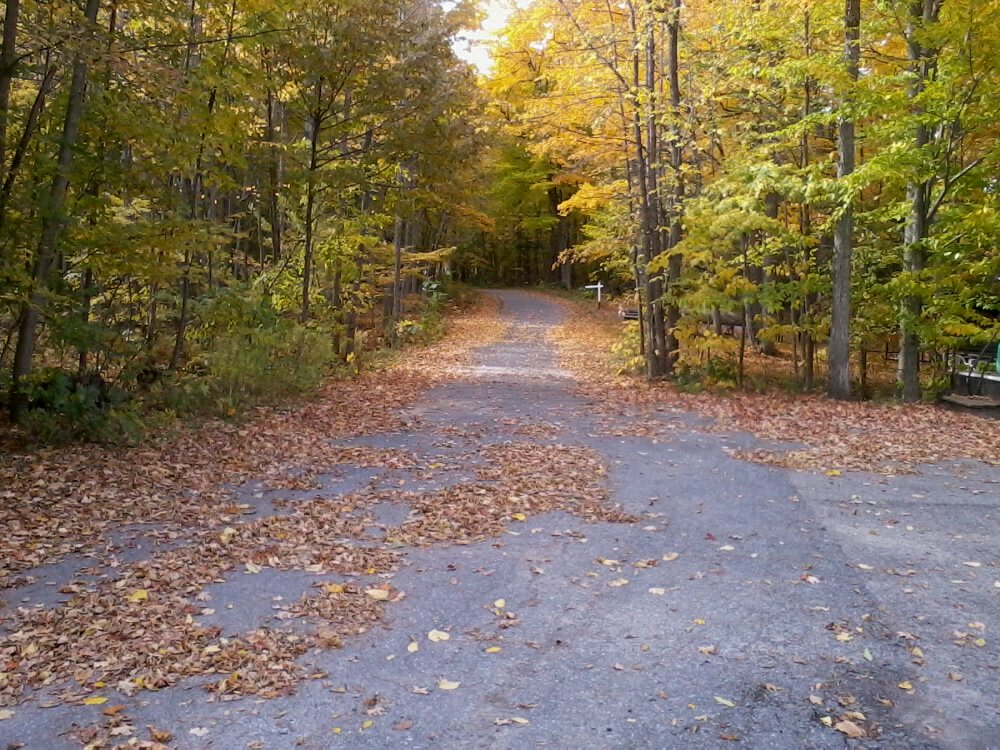 Well it was a stressful game with lots of drama, but great to know that the Jays were successful. We will see what this weekend brings!

Here are some pictures taken yesterday at camp. Everything looks so pretty in the fall.
Don't forget to VOTE on Monday!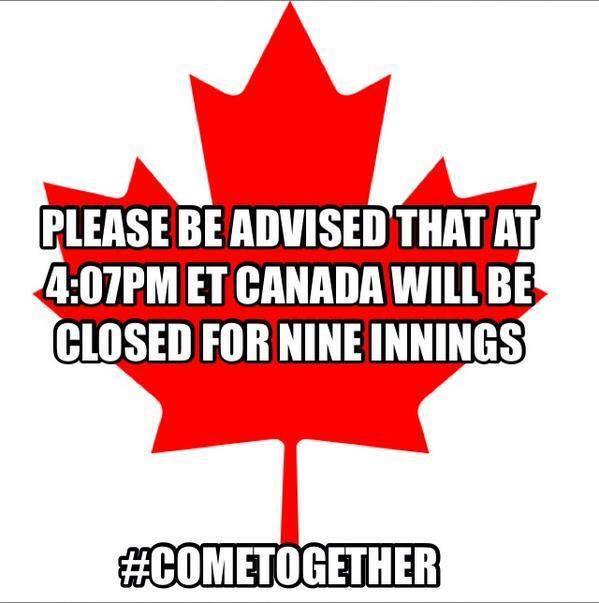 October 14, 2015
Go Jays Go!
A big day for the Toronto Blue Jays - Game 5! Keep your fingers crossed that they win.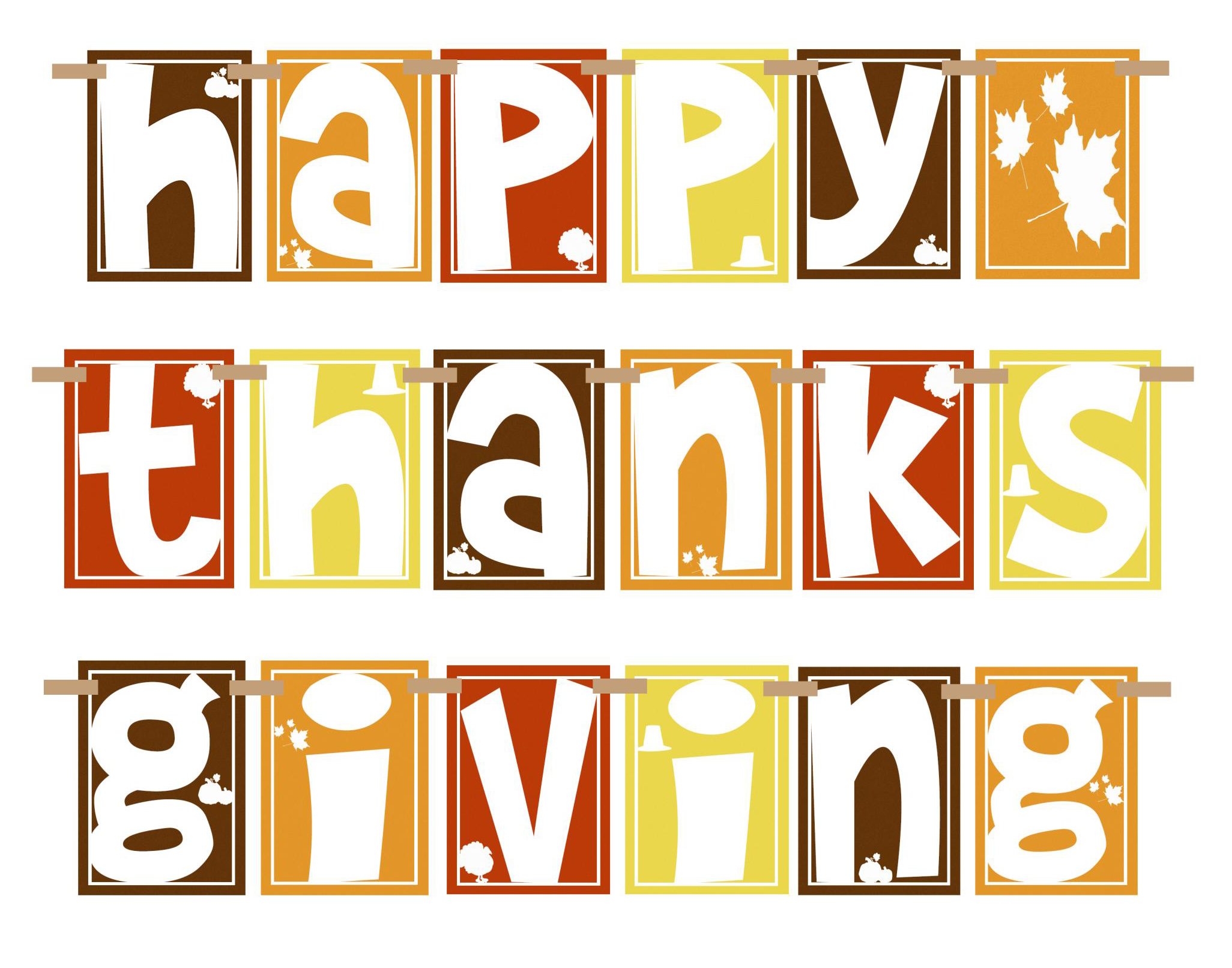 October 9, 2015
Happy Thanksgiving Weekend! I hope you have a wonderful time with friends and family.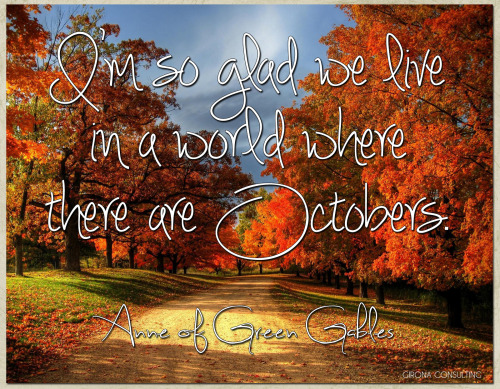 October 7, 2015
I can't believe that Thanksgiving weekend is almost here. I hope everyone has a wonderful long weekend.
It has been a busy time at camp - lots of rentals. Jacques has also been purchasing new dining room tables & chairs, linen for the cabins and a new stereo for the pool and Hot Pad. Thanks to a lot of very kind donors.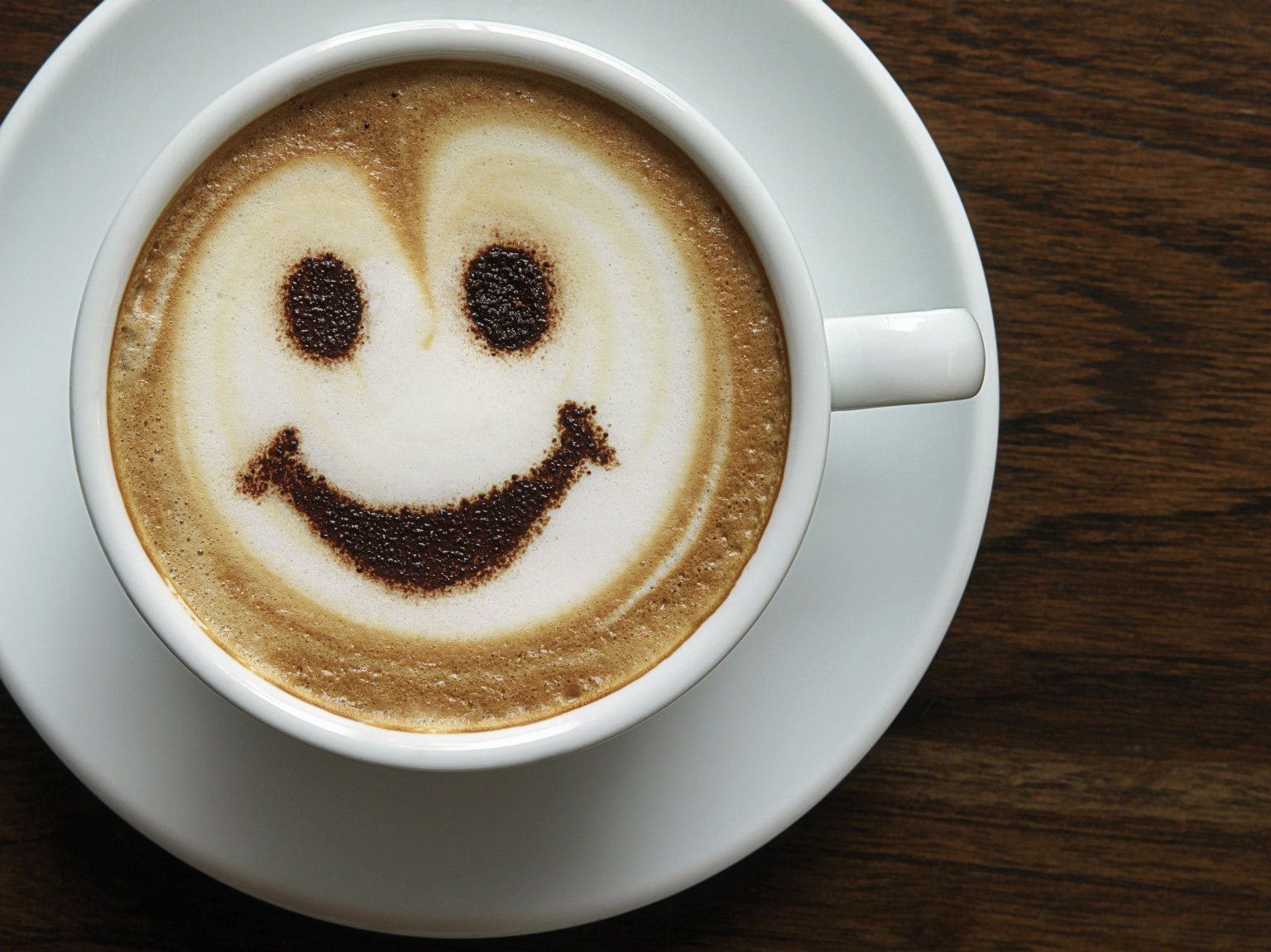 September 29, 2015
Happy National Coffee Day!
September 23, 2015
Happy first day of fall!
I have sent all of the 2015 staff an email with the 2015 Staff Survey link attached. If you could take a few minutes to complete the survey that would be great. We take your feedback seriously and use it to improve the program each year.If you did not receive the email, please contact me and I will gladly send you out the link.
September 18, 2015
Are you interested in volunteering for Easter Seals Ontario?
On December 12, 2015 from 10:00 am - 3:00 pm the Easter Seals Skate with the Maple Leafs will be taking place at the MasterCard Centre for Hockey Excellence in Toronto. If you are interested please contact Mila at mthirasack@easterseals.org.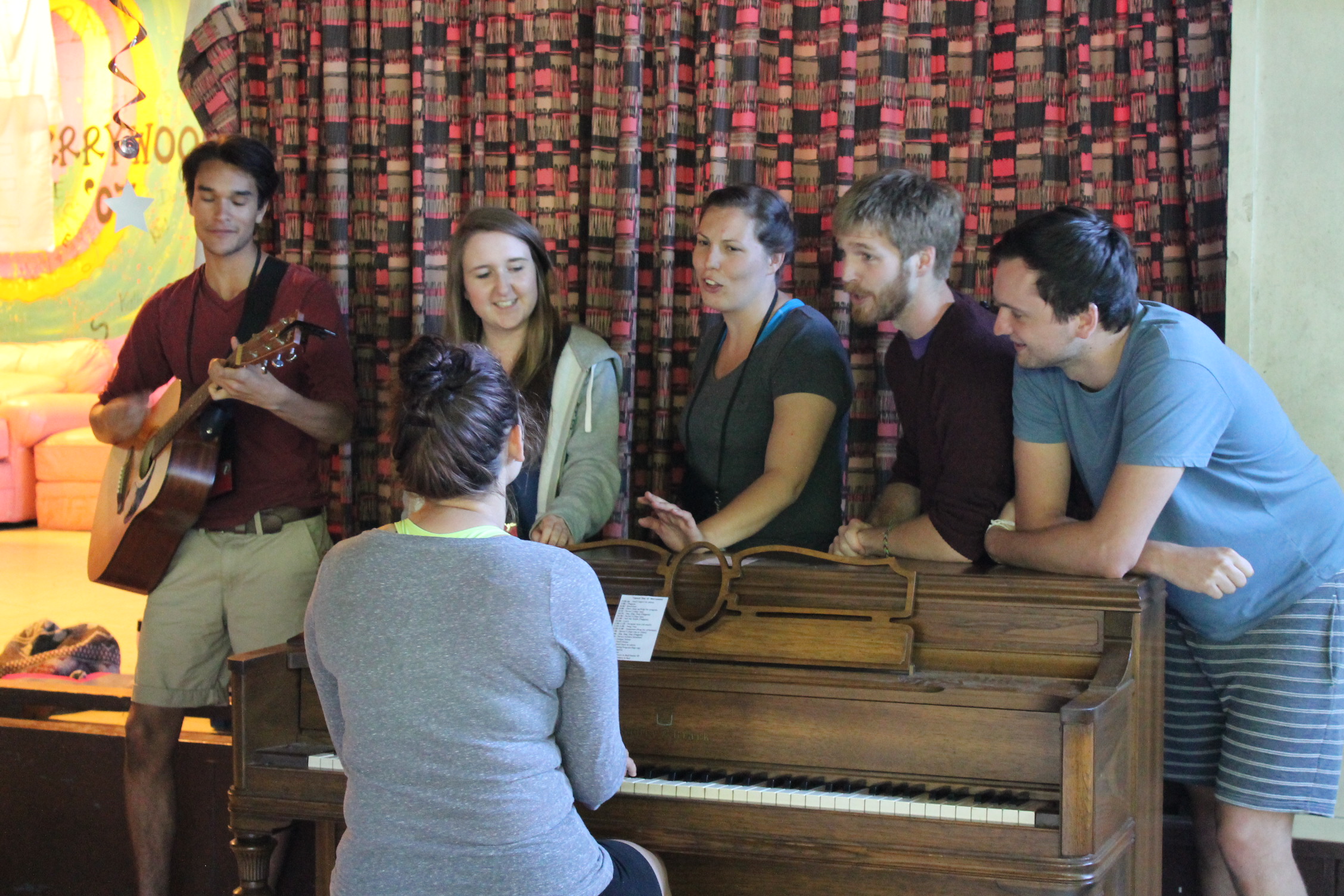 September 17, 2015
My holidays are now over and I think I have finally caught up on my sleep. Jacques has been getting the camp ready for the winter - the pool is closed, the docks and boats are in and stored. I am now starting to read through all of the EOSRs.
I hope everyone is enjoying their courses or for some of you a new job!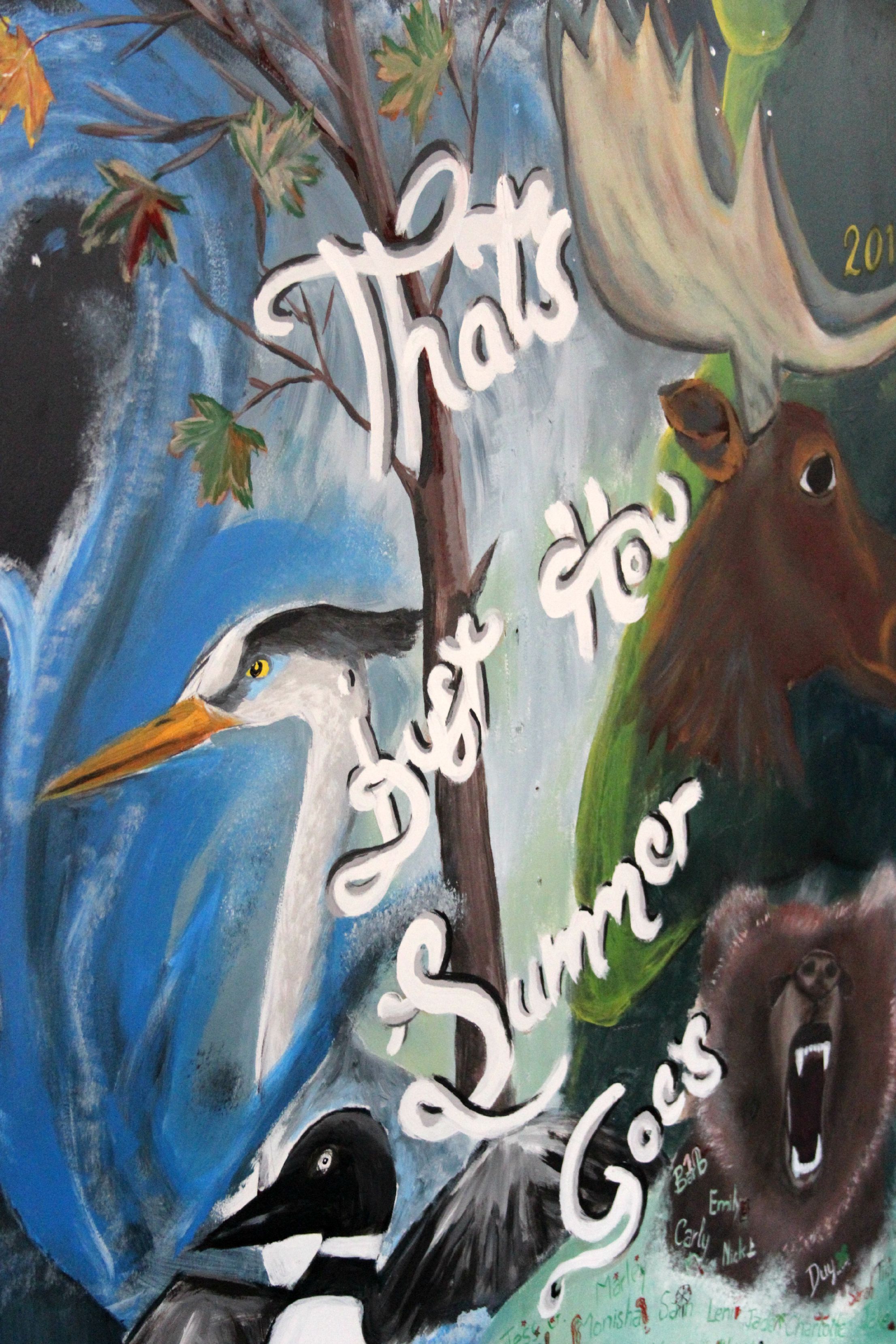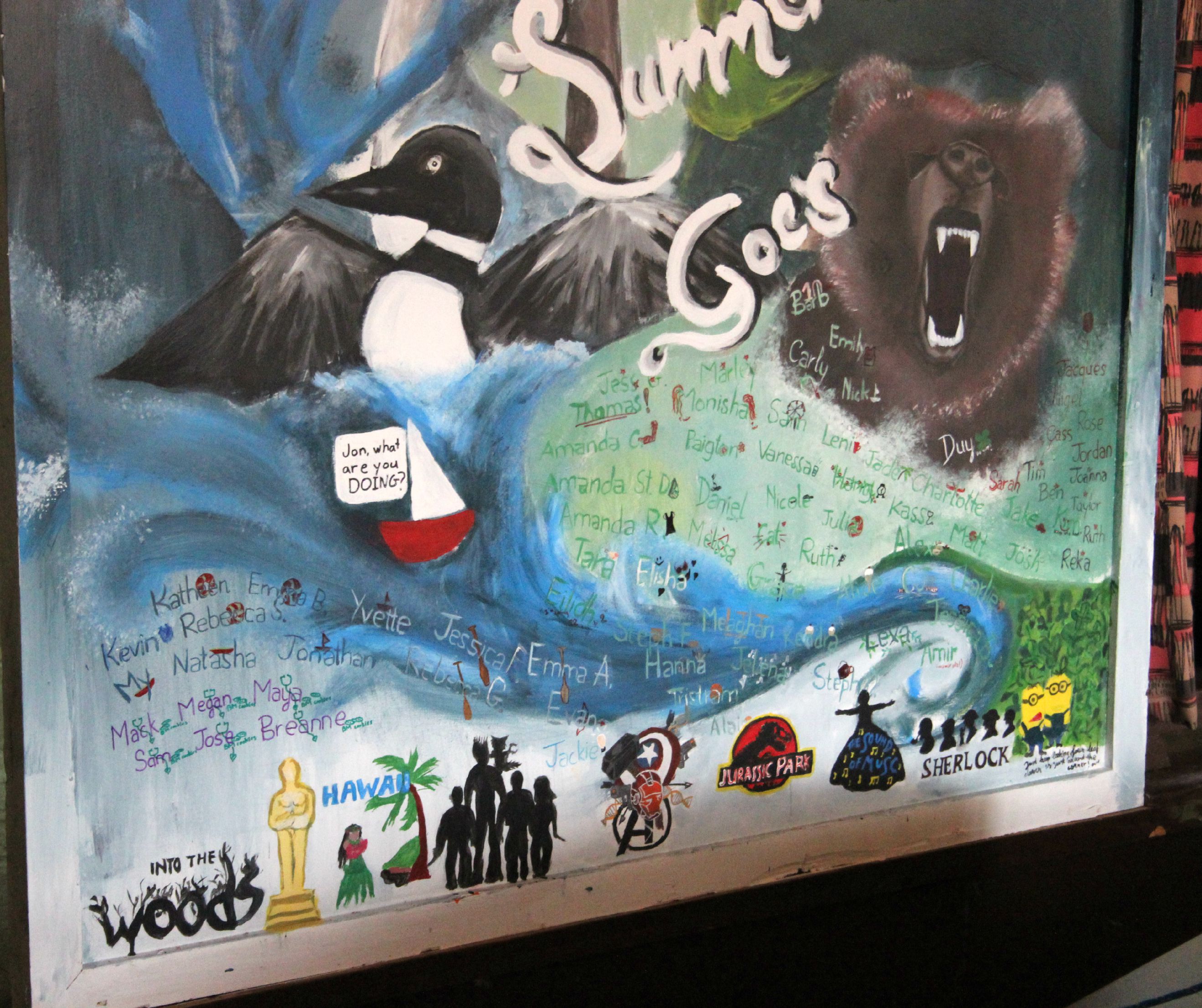 August 31, 2015,
Merrywood is very quiet with everyone gone. It is also clean!
Here is a picture of the 2015 mural, located to the left of the stage. Nice that it will actually be seen by everyone.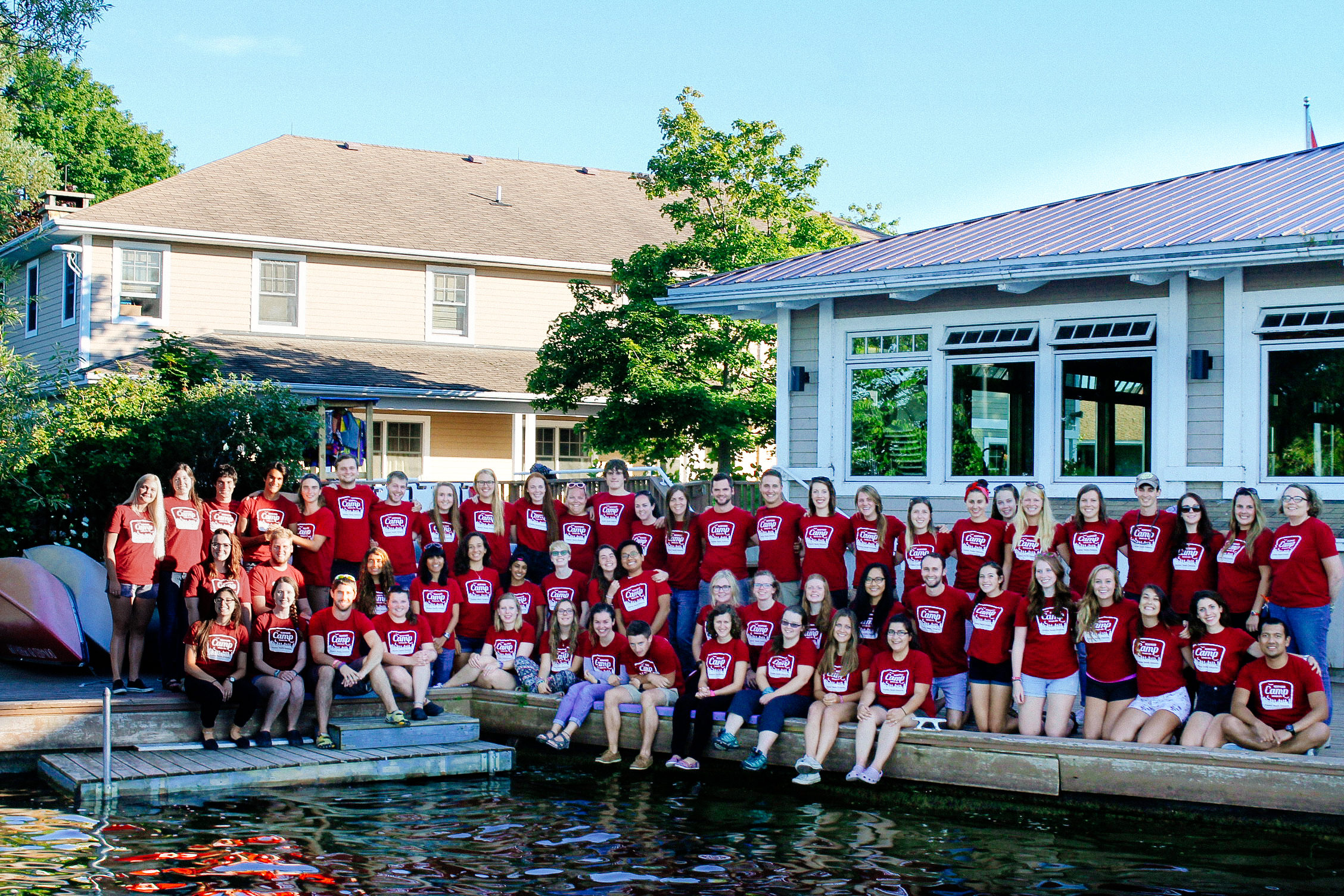 August 26, 2015
Another amazing summer at Merrywood Camp is now over. Thank you to all of the staff, volunteers, campers and Merrywood supporters for making it such a great success.
July 4, 2015
It is already Day 8. This session has flown by. Tomorrow is Theme Day.
<br%3